Are the Benefits Worth the Risks of Lemtrada?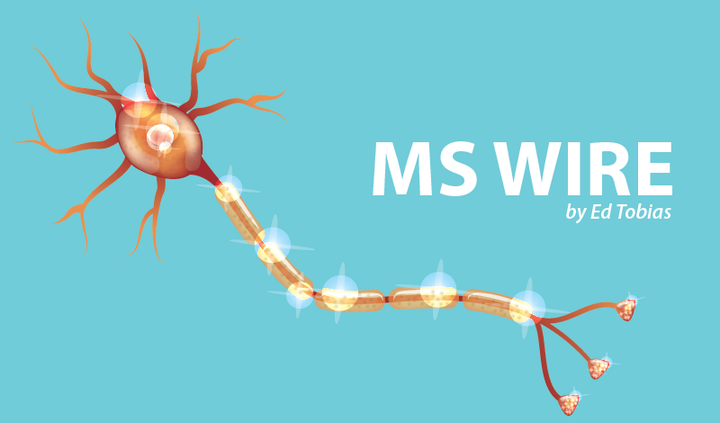 My neurologist calls Lemtrada "HSCT lite."  She says that not only is the drug able to reduce exacerbations and limit the overall progression of multiple sclerosis, it's actually reversed some symptoms in some of her patients.   I guess I'm going to find out if she's right about Lemtrada because I'm getting ready to start using it.
Lemtrada Targets MS-related Cells
Lemtrada, which carries the generic name alemtuzumab, was originally approved by the U.S. Food and Drug Administration, at a much higher dose and under the brand name Campath, to treat B-cell chronic lymphocytic leukemia. The drug is a humanized monoclonal antibody which seeks out and
destroys specific immune cells that carry a protein called CD52. Many of these are believed to be the white blood cells that attack the central nervous system in people with MS.  After those cells are removed, the body manufactures new white blood cells that have different properties, i.e., beneficial helper cells rather than the destructive cells that are programmed to attack myelin. Thus, the similarity to stem cell replacement therapy. That therapy uses chemotherapy to destroy most of the body's immune system cells. Then, fresh stem cells are infused into the body which, over time, create new white blood cells.
Unlike other disease modifying therapies (DMTs), which require injections every few days or monthly infusions,
patients receiving Lemtrada are treated once a year, for two years.  The first year the drug is infused daily for five days in a row, on an out-patient basis. Each infusion takes about four hours and the patient is watched for another two hours afterward.  A year later that process is repeated, but for only three days.  And that's it.
Clinical Trials Show Multiple Benefits
I was attracted to the drug because it's been shown to improve symptoms as well as halting disease progress. In a study conducted by researchers at Queen Mary University of London, and published in the October 2016 issue of Neurology, nearly half of the patients treated with alemtuzumab (Lemtrada) showed improvements in all seven functions on the EDSS functional scale two years after their treatment began. (EDSS functions include things such as limb movement, numbness, and speech and bladder and bowel functions).  Those results, the researchers write, "suggest that such disabilities may often be reversible (at least partially) in patients with active RRMS if they receive suitable therapy, irrespective of the type of baseline functional deficit."  My own neurologist tells me that one of her wheelchair-bound patients has regained some walking ability. Naturally, I was interested in exploring it as a therapy.
There Are Risks
But, this treatment is not without serous risks.  They include autoimmune problems that could result in severe bleeding or kidney problems, serious infusion reactions, and an increased chance of getting certain types of cancer. Patients receiving Lemtrada are required to have their blood and urine tested monthly, and they're monitored very carefully for as long as four years.
Those considering Lemtrada will have to have a discussion with their neurologist, and then determine whether the possible benefits of this treatment outweigh the risks.  For me, the balance falls on the side of the potential benefits. My first series of infusions is scheduled for the first week in December, and I'm sure that I'll be writing at least one column that week with an IV stuck in my vein. Stay tuned.
[You can read more of my columns on my personal blog: www.themswire.com]
Note: Multiple Sclerosis News Today is strictly a news and information website about the disease. It does not provide medical advice, diagnosis, or treatment. This content is not intended to be a substitute for professional medical advice, diagnosis, or treatment. Always seek the advice of your physician or other qualified health provider with any questions you may have regarding a medical condition. Never disregard professional medical advice or delay in seeking it because of something you have read on this website. The opinions expressed in this column are not those of Multiple Sclerosis News Today, or its parent company, BioNews Services, and are intended to spark discussion about issues pertaining to multiple sclerosis.