Are You Ready for Bed at Noon? It May Be More Than Fatigue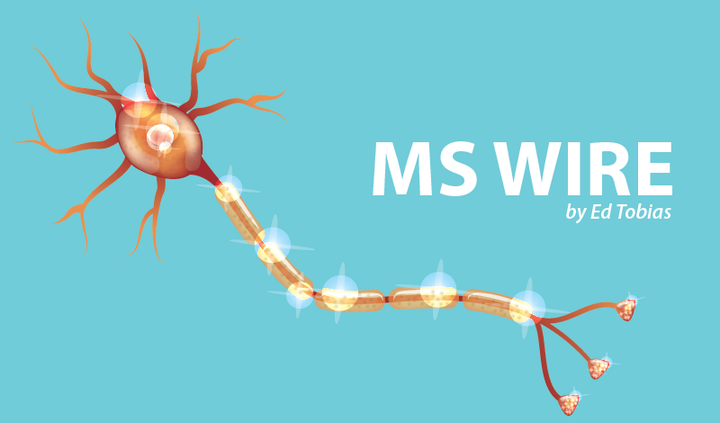 I thought I'd finish writing this last night, but I was too tired.
Same thing the night before, and I'm sure this sounds familiar to a lot of you. The National Multiple Sclerosis Society estimates about 80% of the people who have MS have fatigue as one of their symptoms. (Only 80 percent? The other 20% must be faking alertness.)
I use the drug Provigil (Modafinil) to improve my alertness. I like to swim in the summer and do some strength exercises in the winter. All that helps. But is there something we can do that many of us may be overlooking? Something like checking for another illness on top of our MS?
Is it a sleep disorder?
A 2014 study in the Journal of Clinical Sleep Medicine indicates we may be closing our eyes (sorry, I couldn't resist that pun) to the fact that sleep disorders, such as narcolepsy or sleep apnea, are disrupting our sleep and causing some, or most, of the fatigue that we attribute to MS.
Researchers at the University of California, Davis, and Boston University studied a group of MS patients who said they had excessive daytime sleepiness (based on the Epworth Sleepiness Scale), or an abnormal level of fatigue (based on the Fatigue Severity Scale).  Of that group, 38% screened positive for obstructive sleep apnea, 32% for moderate to severe insomnia and 37% for restless legs syndrome. Yet, only between 4% and 12% of that group reported they had been diagnosed for one of those illnesses.
This seems to be more evidence that something known as "diagnostic neglect," which I wrote about several weeks ago, is going on. Many of our doctors seem to have tunnel-vision when it comes to the possibility that a problem other than MS may be causing one of our MS symptoms. Even my neurologist, who I love, has never suggested that I be tested for an illness such as sleep apnea. I'm up twice, sometimes three times, a night and we've always attributed that to bladder problems. Maybe it's something else. I plan on asking her about this on my next visit. If you're tired much of the time, maybe you should have the same conversation with your doc.
Before you see the doc …
Before you have that chat, there's a good overview about MS and sleep problems on the website of the National Multiple Sclerosis Society that may be useful to you. Taking the time to give it a read will give you a good foundation for that talk.
How about you?
Have you been diagnosed with an illness that may explain, or exacerbate, one of your MS symptoms?  Please let us know.
[Please check out my personal blog: www.themswire.com]
Note: Multiple Sclerosis News Today is strictly a news and information website about the disease. It does not provide medical advice, diagnosis, or treatment. This content is not intended to be a substitute for professional medical advice, diagnosis, or treatment. Always seek the advice of your physician or other qualified health provider with any questions you may have regarding a medical condition. Never disregard professional medical advice or delay in seeking it because of something you have read on this website. The opinions expressed in this column are not those of Multiple Sclerosis News Today, or its parent company, BioNews Services, and are intended to spark discussion about issues pertaining to multiple sclerosis.