Pills, Shots or Infusions for Your MS?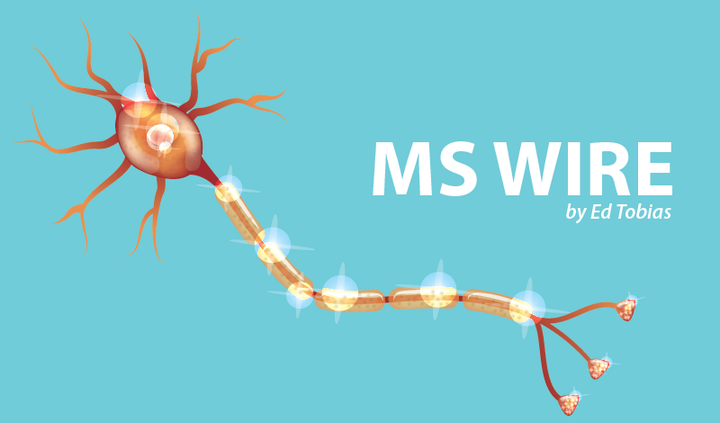 Oral multiple sclerosis meds appear, more and more, to be the first choice of patients who are just beginning to receive an MS treatment. A recent report by the independent marketing research firm Spherix Global Insights shows that oral disease-modifying therapies captured a significantly higher share of the market at the end of 2016 compared to 2015, with Tecfidera at the top of the list and Aubagio gaining ground. But, final FDA approval of the infusion drug Ocrevus (ocrelizumab) could be a game-changer.
Neurologists and many MS patients are very familiar with Ocrevus. There's a lot of chatter about it in online MS gathering spots, and many doctors report they intend to use it as soon as it is approved. And, even though most of the "buzz" is about prescribing Ocrevus for PPMS patients, it's expected that a lot of doctors also are looking at it for those with RRMS. It could push ahead of other infusions, such as Tysabri and Lemtrada. as well as oral meds such as Tecfidera and Aubagio. Spherix reports more than one third of the neurologists it surveyed said they would have been likely to have started patients on Ocrevus, rather than on Tysabri, had it been available.
What drives these drug decisions? According to a Spherix report RealWorld Dynamix™: DMT New Starts in Multiple Sclerosis, the drivers include clinical considerations such as safety and efficacy, as well as non-clinical concerns including patient requests and the policies of the insurance coverage of those patients. Interestingly, it appears that neurologists are becoming more comfortable using high-efficacy DMTs right away for patients with aggressive MS, rather than working up to them from drugs with lower efficacy, but lower risk or cost.
As the patient you should take an active role in your drug selection. A Spherix report released last fall showed that newly diagnosed MS patients are doing their research about DMTs. One in five of them are asking their neurologists about specific MS drugs. Those doctors say that 27% of their patients have a high degree of involvement in choosing the DMT they will use, 43% have moderate involvement, and 30% only low involvement. Unfortunately, more than 50% of the neurologists surveyed say that they, alone, choose the DMT the patient will use. About a third say they present a few choices, and then let the patient decide.  Only 10% of the docs say they present all of the options and then let the patient decide.
How did you decide which DMT to use? Are you thinking about changing?
 Note: Multiple Sclerosis News Today is strictly a news and information website about the disease. It does not provide medical advice, diagnosis, or treatment. This content is not intended to be a substitute for professional medical advice, diagnosis, or treatment. Always seek the advice of your physician or other qualified health provider with any questions you may have regarding a medical condition. Never disregard professional medical advice or delay in seeking it because of something you have read on this website. The opinions expressed in this column are not those of Multiple Sclerosis News Today, or its parent company, BioNews Services, and are intended to spark discussion about issues pertaining to multiple sclerosis.