I Have MS. Do I Tell the Kids?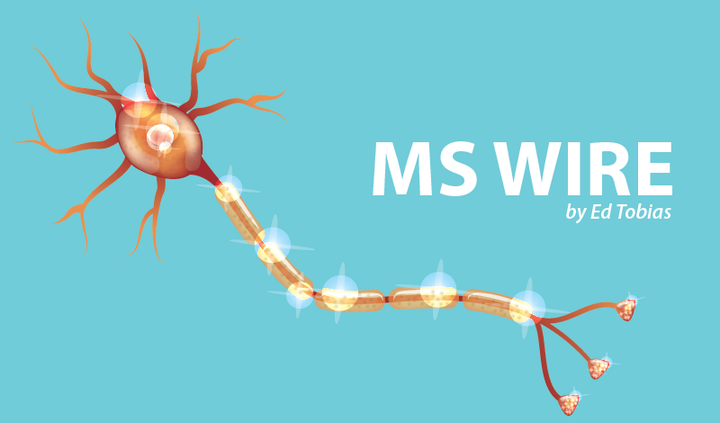 It's a question that nearly every MS patient faces. When do I tell my children about my multiple sclerosis, and what's the best way to do it?
In early January I wrote a column about sharing an MS diagnosis. It was prompted by a reader who had told me she is "in the closet" and isn't telling many people she has MS. Those in the dark included her children. "I really don't want my kids knowing," she wrote. "I want to spare them that as long as I can."
Our son Geoff was a little more than a year old when I was diagnosed with MS. Despite the fact that my MS wasn't obvious for many years, my wife and I never kept it a secret from him. I think he appreciated knowing and it helped me to know that he knew and understood the odd things that sometimes happened to me.
A couple of days ago I ran across a post that a gentleman named Kent Jones posted on the "We're Not Drunk, We Have MS!" Facebook group. Kent makes an excellent case for telling the kids about your MS. He agreed to let me share his post with you:
My kids were very young when I was first diagnosed with MS, and the impact the disease might have on them and my parenting abilities has always been a big concern.
While being a parent with MS has brought challenges and adaptations, it's also been a surprising gift in many ways. Among other benefits, it's led to a greater appreciation of our relationship, support, and shared successes. It's also led to a better understanding of the challenges faced by others, and a desire to help.
As a college student, my daughter has been an active participant and managing leader in UGA Miracle, an organization benefitting the amazing kids fighting cancer and other tough diseases at Children's Healthcare of Atlanta. Today we celebrated the record $1.4 million dollars UGA Miracle raised at their 24-hour Dance Marathon event. While MS certainly doesn't get the credit for their success or dancing, I believe its lessons played a small supporting role for my daughter. Proud dad and daughter, not letting MS hold us back.
The lessons MS teaches need not be negative. I like to think that even a pair of deuces can be a winning hand with a bit of luck and if you play it right. I hope that Geoff feels the same way.
If you're wrestling with this decision, or expect to face that question sometime in the future, I hope you'll consider what Kent Jones has written when you're weighing the pros and cons.
Some good resources
In January I provided a couple of good resources for talking with children about MS and I think they're worth posting again:
The National MS Society has some really good info about this problem: http://www.nationalmssociety.org/Living-Well-With-MS/Family-and-Relationships/Parenting.
Also, here's an excellent overview of the whole subject: http://www.nationalmssociety.org/Living-Well-With-MS/Family-and-Relationships/Disclosure.
***
[I invite you to visit my personal blog: www.themswire.com]
Note: Multiple Sclerosis News Today is strictly a news and information website about the disease. It does not provide medical advice, diagnosis, or treatment. This content is not intended to be a substitute for professional medical advice, diagnosis, or treatment. Always seek the advice of your physician or other qualified health provider with any questions you may have regarding a medical condition. Never disregard professional medical advice or delay in seeking it because of something you have read on this website. The opinions expressed in this column are not those of Multiple Sclerosis News Today, or its parent company, BioNews Services, and are intended to spark discussion about issues pertaining to multiple sclerosis.