Cancel the Uber; I'm Staying in This Old, New House (and Body) After All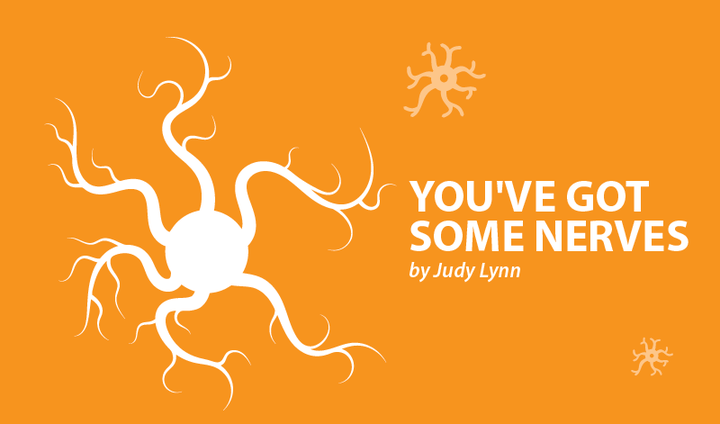 In August I sold my home of 18 years and downsized to a small one-bedroom rental "in town." For weeks I tripped over boxes, packing paper, out-of-place furniture, the dog, the cat, the dog chasing the cat, size 11 tennis shoes and dirty socks. I shared my efforts to manage the stress of change in Barefoot Mindfulness: Stress and Change with MS.
In late September my youngest child left for college. I took a deep breath, that lasted about a week, then began in earnest to try to put my house in order. Well, "in earnest" probably isn't accurate. I half-heartedly and without inspiration tried to put my house in order. My goal, according to my journal on October 10, was to "make this feel like home by Thanksgiving."
Fast forward to mid-January. There are fewer boxes. Some artwork has been hung on the walls, though not the family photos. Those remain in a box by the front door — as if ready to leave at any moment, just waiting on their Uber. Curtains were hung in late December out of a desperate need to stave off the below-freezing wind chill that laughs at my feeble single-pane windows as it blows in around wood frames, leaving dirt and pine needles on the windowsills.
A small kitchen table and two diner-style chairs, sunshine yellow vinyl and chrome, sit somewhat awkwardly in the kitchen, doing their best to cheer up and compensate for the lone three feet of worn and faded counter top. New linens and rugs do their best to brighten things. Spice racks and shelves lend support to the minimal kitchen cabinets and drawers, which groan as they open and close, fighting against a dozen layers of paint.
The bathroom … well, I don't know that we can save the bathroom. Hard as it is, we need to acknowledge that sometimes things cannot be fixed. As the water trickles through the tiny pipe and softly rains onto my head, I wonder if this was the original plumbing from 1910. Did they even have plumbing? My feet do a little shuffle dance as they try not to spend too much time in contact with the frigid bottom of the bathtub. Was this even a bathroom originally, I wonder? I make a mental note to ask the landlord to check the insulation under the bathroom floor.
And, as the lights dim for a few seconds, as they often do for no reason, I ponder the phrase "knob and tube" wiring. What is that exactly?  Yes, the bathroom could use a complete remodel.
A home, but not my home
The truth is, I do think it looks more like a home than it did in August. But it still doesn't feel like my home. And I sense that the resistance has more to do with me than with this old, new house. As I sat on my new blue couch yesterday, nursing a cold and hoping to absorb the calm, wisdom, and serenity that indigo blue is supposed to bring, according to the principles of feng shui, I had an epiphany. A house is like a body.
MS taught me that nothing about my body is permanent. The body that I knew for 33 years changed significantly in 2003. Yes, all of our bodies change as we age, but I am talking about something deeper. If you have not had a life-altering medical diagnosis then you may not understand the distinction. Some of you will know what I mean. The body I once had is gone, and the replacement does not work so well. Full of bad neurological wiring, cramped muscles, damaged temperature control and crappy insulation, faulty and unreliable energy.
If I had been asked to compare my body to a house? Shoddy craftsmanship and in urgent need of repairs!
It took a while, close to a year, for me to accept my new body. Fortunately it made a few self-repairs. I developed work-arounds, accommodations and compromises; learned to accentuate the good and distract from the bad. After 13 years of practice, I am fairly good at this technique of adaptation. But I still get stuck occasionally, as I stubbornly try to hang on to what was, and resist what is.
In the case of this house, and that other house, I am in limbo. I am not hanging on to what was. In fact I have missed our family home on only a few occasions. But I am definitely resistant to what is. I'm not sure why, and I don't know that it matters. Perhaps I needed to sit in limbo for a while and process, but inadvertently became stuck. Doing the right things — whether buying furniture and curtains, or using hand controls and a leg brace — only feel right, only feel like "home," if you believe they are.
Just as I've worked to mentally and emotionally accept my new body, time and again, I must make a concerted effort to lean into this change, to bring my heart into this house. Eventually I will move again, possibly several times, and I hope I can learn to feel "right at home" regardless of the walls that surround me.  I'll buy some orange throw pillows to encourage optimism and openness, with a generous splash of green for growth and health.
For now, it's time to cancel the Uber and take the family photos out of the box; they aren't leaving after all.
Note: Multiple Sclerosis News Today is strictly a news and information website about the disease. It does not provide medical advice, diagnosis, or treatment. This content is not intended to be a substitute for professional medical advice, diagnosis, or treatment. Always seek the advice of your physician or other qualified health provider with any questions you may have regarding a medical condition. Never disregard professional medical advice or delay in seeking it because of something you have read on this website. The opinions expressed in this column are not those of Multiple Sclerosis News Today, or its parent company, BioNews Services, and are intended to spark discussion about issues pertaining to multiple sclerosis.