Using the Outdoors to Recalibrate, Forget MS for a While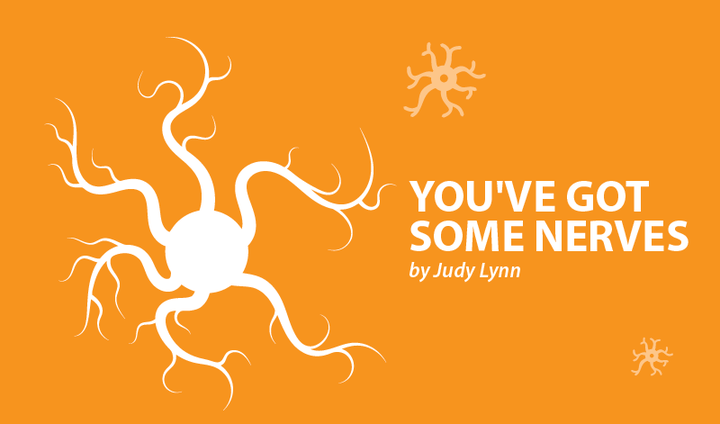 January 2017 has proven to be a bit of a cluster, if you know what I mean. Holiday recovery, out-of-town trips for work, budget cuts, extreme weather and, of course, the social and political "chaos climate" all conspired to make me itchy, twitchy and tense!
This past Thursday, as my timecard at work hit 48 hours, I sent out an SOS to a dear friend. "I need some nature time – you up for a hike Saturday?" Karma is kind and my friend replied within the hour. She had managed to get ahead in her studies for grad school and my timing was perfect.
Was this a great weekend for a hike? There was plenty of work to do around the house, but there always is. I had a meeting to prepare for and bills to pay, but it wasn't raining. … I should get away! I felt as if I had been thinking too much for months, between work, parenting, and our world. I needed to "not think."
And that's what I want you to do for a little bit right now, as I share my Saturday. Stop thinking, listen to my story, and maybe you'll be inspired to find your own way to recalibrate, to find some peace and calm if you need it.
One of my favorite calming, soothing and centering places is in the temperate rainforest of this beautiful state of Washington. My friend and I selected Staircase Rapids on the Olympic Peninsula. It is a predominantly flat, four-mile trail, that winds along the side of the North Fork Skokomish River until you cross over a steel bridge and return along the other side of the river.
We set out in my trusty little cross-over SUV and were tremendously grateful for the All-Wheel Drive option when we hit the unpaved road an hour-and-a-half later. Like two merry bobble-heads, we bounced along the five miles of potholes, giving my right tricep a good workout as the steering knob swung erratically side to side. Pulling into the parking lot, I paused. After a morning coffee and the cratered road, my twitchy MS bladder was screaming. Surveying the landscape, I spied it —the lone bathroom, across a vast expanse of packed and melting snow.
We split the difference, parking halfway between dry land and the pit toilet. The Rocky theme song played in my head as I did a slow and steady shuffle over the slick surface. Nearly 20 minutes later we began what shall henceforth be known as "The Search for the Trailhead … Again." In my defense, a snow-speckled landscape is disorienting. As we headed out on what was clearly the "trail more traveled," something was nagging at the corners of my memory. "No, this isn't right," I said. "I remember it starts over here by the river."
My poor friend. Thirty minutes later, after inadvertently forging our own path across a gulch, over some
logs and through a den of hoof prints and scat, we were back at the trailhead. What had been "nagging at my mind" was the fact that I had made the very same mistake two years prior. I knew this as soon as we stumbled upon a long-forgotten outhouse in the middle of nowhere, clearly placed there simply to remind me every year that I'd gone the wrong way, yet again.
We did not mind the diversion in the least. River song and hanging moss absorbed our laughter and chatter as we found our way back to the start.
Along the trail
The next two miles were a slow stroll through the quiet, marveling at brilliant green, blue, turquoise, aqua, chartreuse … a soothing palate of water and flora against a backdrop of fir and cedar. Gray, black and red trunks growing out of snow and earth, pushing their lacy tops toward the sun. We were swimming upstream, the river speaking to us, somewhere between a hush and a roar, encouraged us to find our balance.
Although we could see the sun streaming through glittering branches and sparkling on the water's surface, it did not reach our faces very often. My hands grew cold, despite a double layer of cotton gloves. An extra pair of wool socks served as a cozy mittens, reminding me of my childhood often spent playing in the woods. We passed young couples, teenagers in tennis shoes and no socks, parents carrying, chasing, cajoling, and conversing with children. Despite these brief and friendly interactions, we had the visible trail, in front and behind, to ourselves most of the time.
Standing on the bridge over the river, my heart picked up pace, trying to match the water below. I found it difficult to stare too long into the churning foam as it swirled around shiny black boulders that trapped smaller pebbles in cracks and crevices.
On the far side of the river, trees thin, trail widens, and undergrowth is vastly diminished. I imagine a fire, necessary to this ecosystem, must have come this way and been stopped by the North Fork Skokomish. Is the roar of a fire louder than the roar of the river during spring runoff? Hewn-log footbridges traversed smaller tributaries, as the trail moved away from the river. Heavy layers of Douglas fir needles carpeted the ground in amber and rust. This side was a different kind of quiet. An almost reverent greeting from the land. Or perhaps
a request.
On this side of the trail one should be on the lookout for a unique log configuration on one of the wooden bridges. A handrail made of bare and weather-worn branches hooked together and resembling a dragon (I said), or a horse head with a snake coming out of its mouth (my friend said). I'm curious what you see?
To be reminded that I am but a tiny seed in the life of the forest, a drop in the glacier of time; to recalibrate my soul system that I may be in harmony with the natural world around me.
Note: Multiple Sclerosis News Today is strictly a news and information website about the disease. It does not provide medical advice, diagnosis, or treatment. This content is not intended to be a substitute for professional medical advice, diagnosis, or treatment. Always seek the advice of your physician or other qualified health provider with any questions you may have regarding a medical condition. Never disregard professional medical advice or delay in seeking it because of something you have read on this website. The opinions expressed in this column are not those of Multiple Sclerosis News Today, or its parent company, BioNews Services, and are intended to spark discussion about issues pertaining to multiple sclerosis.