MS Patient's Pick of the Week's News: Ocrevus and Its Approval, Reactions, Development, Dispensing, Other Countries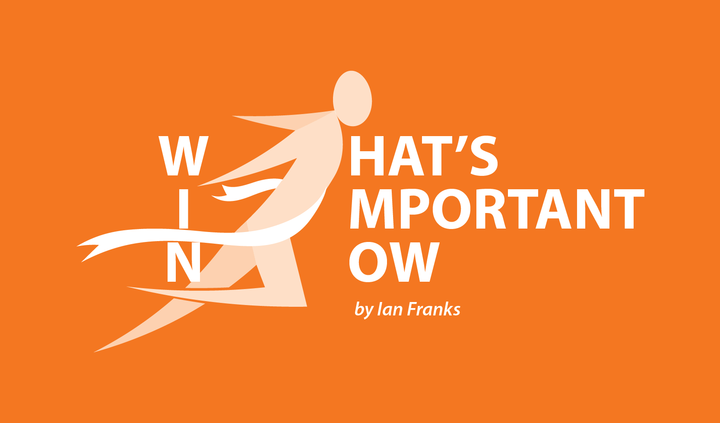 Today, my Pick of the Week's News is devoted to various news stories, all published by Multiple Sclerosis News Today, about FDA approval of Genentech's Ocrevus as an MS treatment.
Last week's approval of Ocrevus (ocrelizumab) by the FDA grabbed the headlines,  as it is the first with the go-ahead in the U.S. to treat two different forms of MS.
At long last, and for the first time in medical history, people with both relapsing and primary progressive forms of multiple sclerosis have reason to celebrate. The U.S. Food and Drug Administration (FDA) today approved Ocrevus (ocrelizumab)  as a disease-modifying therapy for both forms of MS, a chronic autoimmune disease.
The FDA's decision is historic for primary progressive (PPMS) patients, who until now had no accepted means of slowing the relentless march of their illness, and it's historic for relapsing MS patients — studies showed that Ocrevus effectively halted the disease in nearly half of treated RMS patients.
It's also historic for the future of MS research and treatment. Ocrevus defied all norms by targeting immune system B-cells and, in clinical studies, surpassed most expectations to become what may be the most powerful drug yet developed against MS.
"The FDA's approval of OCREVUS is the beginning of a new era for the MS community and represents a significant scientific advance with this first-in-class B-cell targeted therapy," Sandra Horning, MD, chief medical officer and head of Global Product Development at Genentech, said in a late-breaking press release.
Ocrevus, which will be available to people in the U.S. within two weeks, is now a part of the MS treatment scene, but its story is only beginning.
Reactions to the dramatic news from the FDA were mainly positive but there was a level of caution in there, too.
The historic approval of Ocrevus set off ripples in the relatively calm waters of MS news reporting. The drug is viewed as a game-changer by many experts in the field.
Sandra Horning, MD, chief medical officer and head of Global Product Development at Genentech, said in a press release: "We believe Ocrevus, given every six months, has the potential to change the disease course for people with MS, and we are committed to helping those who can benefit gain access to our medicine."
Billy Dunn, MD, director of the Division of Neurology Products in the FDA's Center for Drug Evaluation and Research, said in the FDA's official release: "Multiple sclerosis can have a profound impact on a person's life. This therapy not only provides another treatment option for those with relapsing MS, but for the first time provides an approved therapy for those with primary progressive MS."
June Halper, CEO at the Consortium for MS Centers, said: "This is an exciting day for everyone touched by MS, a disease that strikes in the prime of a person's life when she or he may be starting a career or family.
"We have eagerly awaited the FDA approval of Ocrevus. For many people living with MS, this FDA approval is a source of hope," she said.
Developing new healthcare treatments has often been fraught with criticism and controversy, even derision. And the original thoughts, that the science behind Ocrevus could work, was met with similar skepticism.
Twenty years ago, the idea that B-cell depletion could treat multiple sclerosis would have been greeted with a hearty laugh by any well-respected neurologist or MS researcher — or perhaps a scoff. But times change and research advances.
Today, a medicine that gets rid of certain B-cells may be the most powerful drug yet developed against MS — even benefitting primary progressive patients who, until now, had no approved therapies for their condition.
"The journey of ocrelizumab in MS started about 15 years ago," Dr. Peter Chin, a neurologist and the principal medical director of Global Neuroscience Development at Genentech, said when Multiple Sclerosis News Today spoke to him in February.
For academic researchers, the work started even earlier. On a backdrop of skepticism, some began thinking outside the box. They had noted that autoantibodies seemed to be involved in MS disease processes, but only in conjunction with disease-causing T-cells.
But since the antibodies, seen in both human patients and animal models, were of so many different sorts, the researchers turned their sights to B-cells. A proportion of B-cells become antibody-producing plasma cells; by targeting these cells, the scientists reasoned, maybe it would be possible to get to the autoantibodies.
At that point, Genentech began to work with the academic researchers to launch a small clinical trial in patients.
Last week's approval of Ocrevus was the culmination of their efforts.
Not being a U.S. citizen, I find it difficult to understand how just one specialty pharmacy can handle the dispensing of such an important drug to all who need it across the country. But, hey, if that works, great.
Diplomat Pharmacy, the largest independent specialty pharmacy in the U.S., has been selected to dispense Ocrevus, a limited-distribution drug, to people with relapsing  and primary progressive multiple sclerosis.
Ocrevus was developed by Genentech, a member of the Roche Group, and is expected to be available by mid-April.
"We are excited to make this highly anticipated treatment option available to patients in need," Paul Urick, Diplomat's president, said in a press release. "Ocrevus can reduce the burden of multiple sclerosis and give patients hope."
Diplomat Pharmacy has a dedicated MS program that can be accessed here. For more information about Ocrevus, please visit this link.
While the FDA has spoken, it must be remembered that its approval is only good for the U.S. Other health authorities around the world are yet to make their decisions – and some may well be different.
American patient groups and neurologists have clearly been giving Ocrevus (ocrelizumab) plenty of attention since news of its approval landed, as a sweep of U.S. reaction to the FDA's decision showed. But what is happening elsewhere in regard to this first treatment for both primary progressive and relapsing multiple sclerosis?
Genentech submitted approval applications last year to health authorities in Canada, the European Union (EU), Australia, and Switzerland. But — outside the U.S. — patient representatives are not celebrating just yet.
The EU, along with the other countries, have independent regulatory authorities that make decisions based on their own review of the clinical trials data. Their respective processes are not linked to the U.S. FDA decision.
Approvals of a drug by various health authorities often lead to identical, or very similar, prescription labels. But such approvals can differ. And, in rare cases, a drug can be approved in the U.S. but be rejected elsewhere.
The European Medicines Agency (EMA), or other health authorities, for instance, could approve Ocrevus for one type of MS but not the other.
The MS Society of Canada informed its members of Ocrevus' approval by the FDA with a short announcement, noting the drug is currently under review by Health Canada. But the society also underscored that Ocrevus has the potential to advance MS treatment in ways beyond itself.
Across "the pond," in the U.K., the MS Trust and the MS Society noted that while the FDA approval is promising, it is not likely that the drug will reach U.K. patients before 2018.
In the U.K., the EMA drug licensing process is followed by an assessment of cost and effectiveness by the National Institute and Care Excellence (NICE) and the Scottish Medicines Consortium.
Only if given a positive reception as to its costs and benefits will Ocrevus become available through the U.K. National Health Service (NHS). This extra step makes for additional waiting for U.K. patients.
MS Research Australia, an organization working toward "Freedom from MS," also kept its cheers on hold. Its update following Ocrevus' FDA approval echoed their U.K. colleagues' statement
In Australia, Ocrevus first needs to go through a review by the Therapeutic Goods Administration (TGA) — that country's equivalent of FDA — and then an assessment by the Pharmaceutical Benefits Advisory Committee, which looks into a drug's cost-effectiveness compared to other treatments.
The German Multiple Sclerosis Society Federation along with the Esclerosis Múltiple España — the Spanish MS organization — each posted brief updates of the approval, only stating that more information will follow.
According to the MS International Federation, the FDA's leading decision was a result of Ocrevus being granted priority review status, speeding up the licensing process in the U.S.
So, it appears that while the FDA decision sparked hope of approvals elsewhere, for patients outside the U.S., the wait for final word on Ocrevus continues.
***
[You are invited to visit my personal MS, Health & Disability website at 50shadesofsun.com].
Note: Multiple Sclerosis News Today is strictly a news and information website about the disease. It does not provide medical advice, diagnosis, or treatment. This content is not intended to be a substitute for professional medical advice, diagnosis, or treatment. Always seek the advice of your physician or other qualified health provider with any questions you may have regarding a medical condition. Never disregard professional medical advice or delay in seeking it because of something you have read on this website. The opinions expressed in this column are not those of Multiple Sclerosis News Today, or its parent company, BioNews Services, and are intended to spark discussion about issues pertaining to multiple sclerosis.