Need Help Paying for Your MS Drug?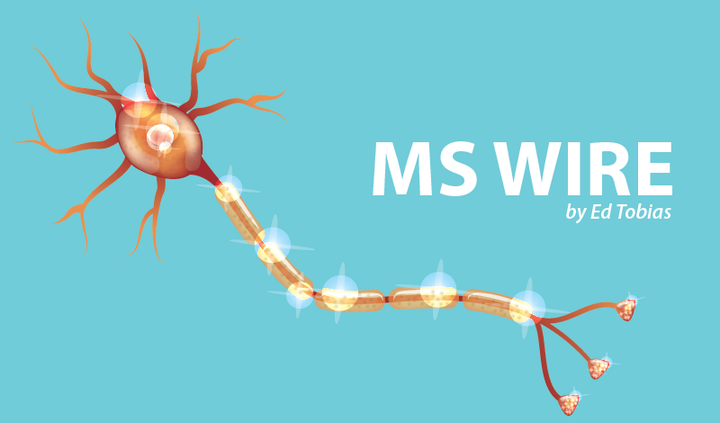 With last month's approval of the multiple sclerosis drug Ocrevus, I've again heard the plea "But how can I afford it?" Ocrevus carries a price tag of about $65,000 a year. That's not high compared to some other MS drugs, but it still can mean a higher co-pay than some patients with insurance can afford. And it can appear to be totally unaffordable for those without coverage — unless you know how to get help paying for those drug costs.
About six months ago I wrote about the programs that various drug companies and foundations have to assist MS patients in paying for their drug. With lots of folks looking for that help, I thought it would be a good idea to review some of what's out there.
Payment help from MS drug manufacturers
In the U.S., many drug companies have programs to provide their high-cost MS drugs to patients at a deep discount, or in some cases for free. For Ocrevus, drug manufacturer Genentech has a number of options. For other MS drugs, the National Multiple Sclerosis Society has an excellent, drug-by-drug list of  programs on its website. I recommend it as a first stop in your search for help.
But there are rules regulating this practice in the U.S. and they don't make a lot of sense from a patient's viewpoint. Here's how they work. If you have prescription drug insurance, either through your employer or as an individual, a drug company is allowed to reduce the amount of your co-pay for their drug. When I was still working full-time, I was prescribed the drug Ampyra. At that time, the average wholesale price for a 90-day supply of Ampyra was about $1,000 a month. My insurance covered about 50% of that, so I was left with an unaffordable co-pay of about $500 a month for a drug that was really helping me walk. Fortunately, I was able to take advantage of Acorda's patient assistance program to limit my co-pay to no more than $40 a month, and I was able to continue on that drug.
Then I retired and moved from my employer's drug insurance plan to Medicare Part D (the section of Medicare that pays for prescription drugs). But, under the Medicare rules, drug companies aren't allowed to pay-down the co-pay, as they do with private insurance. They must either provide the drug free of charge to a patient, or they can't provide any assistance at all. And, to receive that no-cost benefit, the patient's income must be under a certain limit. My retirement income was too high to get the drug for free, but I still couldn't afford the big jump from a $40 co-pay to $500 a month, so I had to go off the drug.
But, there's another way …
Help from foundations
A foundation is the good place to turn when you have private insurance or Medicare, and you're still stuck with a high co-pay, and the drug company is unable to help. It takes patience and good timing to obtain help from these non-profits, but it can be worth the effort. If you qualify for the help (there's still an income ceiling but it's usually fairly high), a foundation will approve a monetary grant for you. The grant will cover your co-pays and be paid directly to the pharmacy that's providing your drugs for a specific amount of time, usually a year.
At one time I was receiving a grant of $6,000 a year from a foundation, which covered all of my co-pays for Aubagio for that year; it was a significant out-of-pocket savings. Some of these foundations limit their grants to people on Medicare, while others also include patients with private insurance. A list of some foundations that are paying for MS drugs can be found at the bottom of the National MS Society webpage that I mentioned earlier.
You'll need patience and good timing to travel this route. The foundations help patients with many different diseases and they can run out of money quickly for a specific disease until new donations are received. The problem is the foundations don't announce when their coffers are replenished. So, you'll need to check their websites, or call them, as frequently as possible to see if they have new money, and then apply quickly when they do.
***
(Read more of the MS Wire on my personal blog: www.themswire.com)
Note: Multiple Sclerosis News Today is strictly a news and information website about the disease. It does not provide medical advice, diagnosis, or treatment. This content is not intended to be a substitute for professional medical advice, diagnosis, or treatment. Always seek the advice of your physician or other qualified health provider with any questions you may have regarding a medical condition. Never disregard professional medical advice or delay in seeking it because of something you have read on this website. The opinions expressed in this column are not those of Multiple Sclerosis News Today, or its parent company, BioNews Services, and are intended to spark discussion about issues pertaining to multiple sclerosis.