MS News That Caught My Eye: Ocrevus Q&A, Cheap SPMS Therapy in Testing, and New Research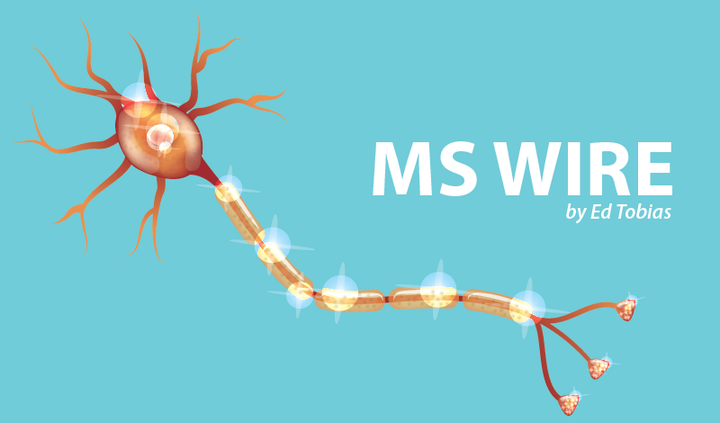 In case you missed them, here are some news stories that appeared in MS News Today that caught my eye over the past week.
All over the internet MS patients are asking questions about Ocrevus, the DMD that received FDA approval in March. This interview, by Magdalena Kegel, answers many of the questions that I've seen.
Recently approved, Ocrevus (ocrelizumab) should now be available nationwide for patients prescribed the therapy. But as with any new treatment, concerns about safety and practical issues are on many patients' minds.
Multiple Sclerosis News Today asked Dr. Jack Burks — a neurologist and researcher who serves as chief medical consultant to the Multiple Sclerosis Association of America (MSAA) — to comment on various concerns voiced by its readers, most of whom are MS patients.
***
Wouldn't it be nice to have a relatively inexpensive drug to attack secondary progressive multiple sclerosis? Simvastatin may turn out to be that drug. Joana Fernandes writes about a continuing study of it that's underway in the U.K.
The National Multiple Sclerosis Society (NMSS), together with its British partners, plans to launch a Phase 3 trial in the next few months to investigate whether simvastatin — a cheap drug that controls cholesterol levels — may be a suitable treatment for people with secondary progressive multiple sclerosis (SPMS).
The trial, expected to last six years and cost $7 million, will enroll 1,180 SPMS patients across the U.K. It will receive funding from the NMSS, various British universities and, also in the U.K: the MS Society, the National Institute for Health Research, and the National Health Service. A previous Phase 2 clinical trial with 140 SPMS patients led by Jeremy Chataway, of the University College London Institute of Neurology, showed that the rate of brain shrinkage in people receiving high doses of simvastatin slowed significantly over a two-year period.
***
I'm always interested in new research projects, particularly because new research frequently can mean new opportunities to participate in a study. Here, writer Magdalena Kegel mentions just a handful of these projects, but I'd encourage you to drill down deeper, using the links in the story, to look at all 43 studies. You might find one that's recruiting participants and that's relevant to you.
The National Multiple Sclerosis Society is pumping $17 million into 43 research projects that represent almost half of its $40 million research funding commitment in 2017.
Among the projects are trials evaluating intermittent fasting as a way to harness inflammation, and stem cell research. A growing number of studies indicate that stem cells can slow MS activity, and repair the damage to the nervous system that is associated with the disease.
One of the criteria that the MS Society uses to decide which projects to fund is whether they have the potential to deliver results in a short time.
***
Note: Multiple Sclerosis News Today is strictly a news and information website about the disease. It does not provide medical advice, diagnosis, or treatment. This content is not intended to be a substitute for professional medical advice, diagnosis, or treatment. Always seek the advice of your physician or other qualified health provider with any questions you may have regarding a medical condition. Never disregard professional medical advice or delay in seeking it because of something you have read on this website. The opinions expressed in this column are not those of Multiple Sclerosis News Today, or its parent company, BioNews Services, and are intended to spark discussion about issues pertaining to multiple sclerosis.