Living with MS: There's a World Out There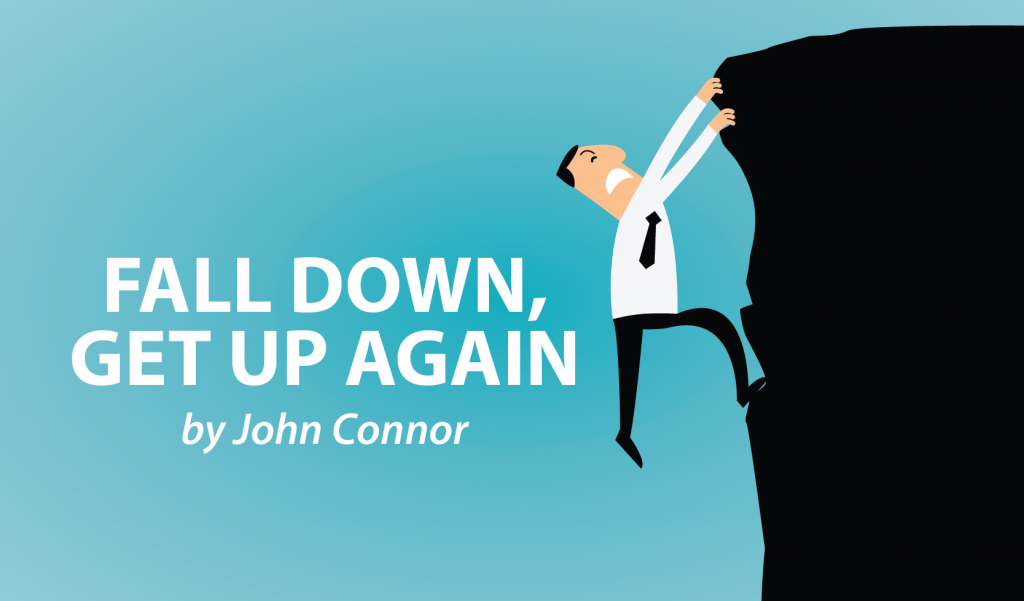 One of the most dispiriting aspects of a chronic illness is that it traps you in your own world. Major events happen but these are filtered against the achievement of actually being able to get yourself to the bathroom.
At the time of writing, we in the U.K. are a few days from a general election. There was a terrorist attack in London, and Manchester held the tremendously successful "One Love" show in the wake of the bombing at the recent Ariana Grande concert.
I keep myself connected by running a topical comedy show yet find myself this month in medical lockdown (see my recent column, "Lemtrada II: My Right Foot (Hopefully)"). I know what's happening but feel absolutely disconnected from it. That's why I want to write about it.
Luckily, I'm forced to be involved; I just had a chat with this week's musical comedian and suggested an adaption of "Maybe Because I'm a Londoner." Despite the tragedy, there are some wonderful stories to highlight including the Romanian baker who bashed the knife–wielding terrorists with a crate and the guy pictured running for safety from Borough Market with pint in hand. Quite right at £6 a go! Both are quintessential Londoners.
In the U.K., 16% of the working–age population is disabled, yet in Parliament only 1% of our MPs are. Under the austerity regime that has been applied in this country since the bank crash, the disabled have been one of the targeted groups. There's a litany of benefit cuts, abuses by private company medical assessments, and the bedroom tax. This tax especially hits the disabled in public housing who have to pay for an extra room that often isn't spare at all, and where necessary equipment is stored or someone has to live separately because it makes their condition bearable to everyone, including themselves.
There's an awful lot of us (13 million) and we have an economic impact with a disposable income of at least 80 billion pounds ($103.5 billion), according to the government. With the rise of gay rights, the Pink Pound became both a cultural and financial force. In the last few years, disability campaigners have been pushing for recognition of the Purple Pound. (This was only named as such within the last decade, and no one is quite sure of its derivation.) It wasn't a political decision but one of flamboyance that my wheelchair is purple!
Our political footprint (ok, for many of us, tire print) hardly leaves a mark in the sand. True, there have been successful demonstrations in this period. The sight of a mass of disabled people employing Gandhi–style nonviolent peaceful protest outside the Houses of Parliament is a media wet dream. It's getting them inside as representative politicians that is nigh impossible.
There was an Access to Elected Office Fund to enable disabled candidates. It lasted three years, from 2012-15. My local Labour candidate at the last election garnered national publicity because she is transgender. The reason she can't stand now is that she is also blind and hard of hearing. Without a sighted guide to help she isn't running.
According to Scope, a disabled charity that wants to "make this country a place where disabled people have the same opportunities as everyone else," 89% of us are going to vote. This, along with young people saying they will go to the polls in greater numbers, might have some effect on the election result. (Brexit was a shock to them; the young voted to stay while more of the elderly turned out and made us leave.)
If it does, it won't be much help to the Conservatives, though for them not to win when they started some 20+ points ahead would be like a team from Pyongyang becoming NBA Champions. It would be on the amazing scale and out–trump Trump!
Still, they are the only political party to get a mention when I googled "MPs with MS." When he voted to cut disability benefits, Tory MP Kit Malthouse was forced out as an MS Society patron. It may have been a few years ago, but a win is still a win.
***
Note: Multiple Sclerosis News Today is strictly a news and information website about the disease. It does not provide medical advice, diagnosis, or treatment. This content is not intended to be a substitute for professional medical advice, diagnosis, or treatment. Always seek the advice of your physician or other qualified health provider with any questions you may have regarding a medical condition. Never disregard professional medical advice or delay in seeking it because of something you have read on this website. The opinions expressed in this column are not those of Multiple Sclerosis News Today, or its parent company, BioNews Services, and are intended to spark discussion about issues pertaining to multiple sclerosis.