Lemtrada II: My Right Foot (Hopefully)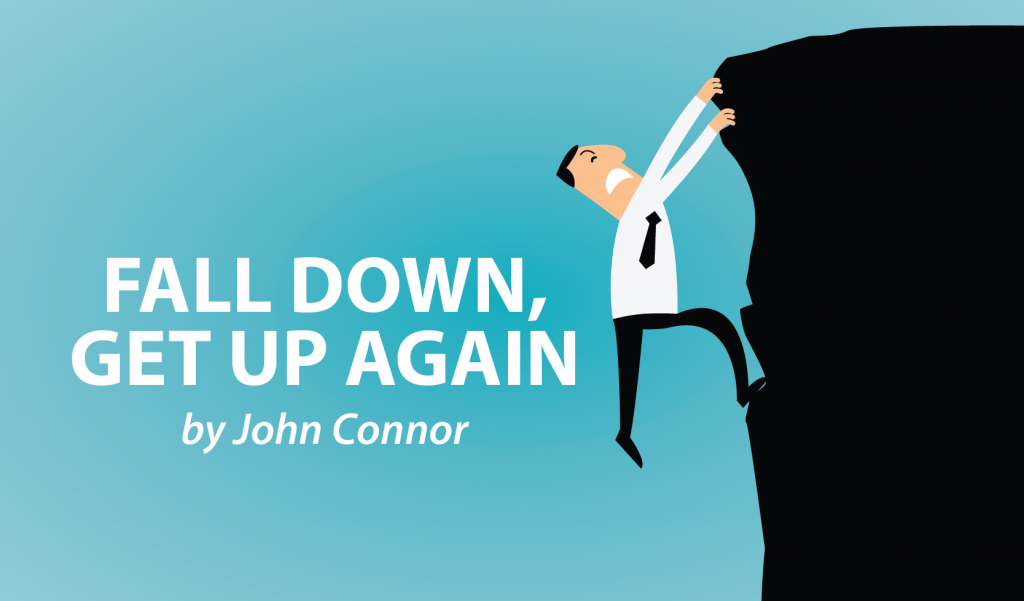 Read John Connor's previous column, "Lemtrada I: This Island Couch."
Apologies for the pic of my edema–riddled right foot. If I put whiskers on it, my big toe could do a damn fine impersonation of a seal. On the bright side, a month ago it was twice this size — a couple of tusks and I had a walrus. Progress.
Since sclerosis hit a tad over 10 years ago (my MS wasn't immediate), it's possible that for the first time I've actually had some recovery. I'm frightened to even write this, afraid of spooking things!
Not that it's necessarily going to make a great column – apologies. Railing against adversity has an oomph to it. When I was a critic, my contemporaries didn't agree about much except that a stinker is far easier to write than praise. You can have fun with a stinker.
Two weeks ago, I had my second round of Lemtrada. If successful, this will be the last time I ever have a DMD (disease modifying drug). OK, according to neurologist Aaron Boster, after six years of evidence, 67% of us don't need to be re–treated. Those are odds I'm more than happy to take, though I only know about this by keeping up with research. I'm a science nerd, so I find this fun. If you're not, buckle down, because in my experience there just isn't time for the doctors to keep you up to speed with all the nuances. MS research is moving so fast they might not even know it!
Another amazing effect of Lemtrada is the way it deals with brain atrophy. MS brains shrink faster than the rest of the population's. After a while with Lem, they actually shrink slower than everybody else's! Woo-hoo.
So, my right foot (movie title?) has been rooted flat to the floor for several years. During my first year after Lemtrada, my big toe could raise a little. This was my only improvement. My walking got worse and, eventually, fatigue stopped me from doing anything adventurous. My days of wheelchair tennis seemed over. They may still be, but now there is an inkling of hope.
Two days after my last infusion of both Lemtrada and steroids, I froze. After my first round of infusions, this lasted six weeks. This time it was only a day. Well, that was easy. The drug alemtuzumab was originally developed to fight chronic lymphocytic leukemia and then was found to be effective against MS. (Lemtrada was designed with a specific dose for MS.) It somehow reboots our immune system. I really can't explain how, it's probably decipherable in the literature if you've got a medical post–grad. Then again, in our wonderful mysterious world of MS, it might just work and no one is quite sure why!
What it certainly does for the first few weeks is completely shred the immune system. (I'm currently on a four–week sabbatical from the world.) This, in the first week home, led to severe diarrhea and a personal sitting on the toilet record of 24 hours. Hey, this did eventually pass. Sorry, but at least this is real toilet humor.
Two weeks in, my right foot can actually raise at the ankle half an inch off the ground, though when fatigued this does diminish somewhat. Occasionally in the last few days, I've been relaxing watching TV, and I feel my right foot clench involuntarily. And there it is, sort of waving hullo! After years of doing absolutely nothing, it's now started exercising on its own.
Small steps, perhaps, but as we all know, any step is blooming marvelous.
***
Note: Multiple Sclerosis News Today is strictly a news and information website about the disease. It does not provide medical advice, diagnosis, or treatment. This content is not intended to be a substitute for professional medical advice, diagnosis, or treatment. Always seek the advice of your physician or other qualified health provider with any questions you may have regarding a medical condition. Never disregard professional medical advice or delay in seeking it because of something you have read on this website. The opinions expressed in this column are not those of Multiple Sclerosis News Today, or its parent company, BioNews Services, and are intended to spark discussion about issues pertaining to multiple sclerosis.