Hyping MS Headlines Is Uncool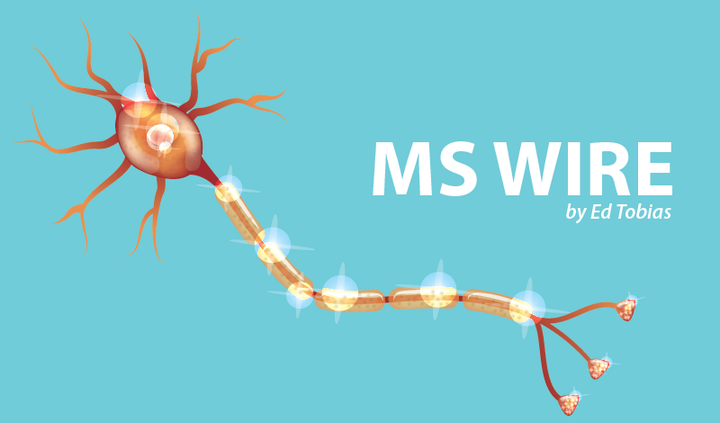 Once again, over the past couple of weeks, we've been blasted with headlines trumpeting a new MS discovery. Last month there were headlines about an inexpensive acne drug that supposedly could be used to reduce the symptoms of early MS. This month it's headlines about a "cure" that's just down the road.
"Meet the Cambridge scientist on verge of curing Multiple Sclerosis" was the headline I saw most frequently. It first appeared in the Cambridge News newspaper and website in the U.K., reprinting an article from the Cambridge Business Magazine, but I also found it on YouTube, Pinterest and many other online venues.
The Mirror carried a slightly different version: "Brit scientist could be about to CURE multiple sclerosis and provide hope for millions."
And of course, we shared the story right here on Multiple Sclerosis News Today: "Scientist at Cambridge University May Be Close to Finding a Cure for MS."
The stories are all about Dr. Su Metcalfe, who has discovered a small binary switch, controlled by a LIF. A LIF is a stem cell particle that regulates an immune cell. The LIF is able to switch off that cell to prevent it from attacking your own body, but it also can be switched on to allow it to attack an invader. In MS, it would prevent immune cells from attacking myelin while allowing them to perform their normal protective functions, and that sounds very promising.
However, when headlines above MS stories use phrases such as "on the verge of," "could be about to" and "may be close to finding" a cure, they always raise a red flag with me as a journalist. (And they did this time). So I dug a little deeper, and found a few things that curbed my enthusiasm about the way this research is being presented.
While Dr. Metcalfe has a PhD in pathology from the University of Cambridge, she is also a businesswoman. Metcalfe founded, and is chief scientific officer, of LIFNano Therapeutics. She and her partners are looking for venture capitalists to invest in their business. They don't expect to be able to raise enough cash and obtain the necessary government approvals to begin clinical trials until 2020 at the earliest.
While I applaud any potential advances in the search for an MS cure, and the content of the articles written about Dr. Metcalfe's work appears to be accurate, what's written lacks some support. And, I have to strongly criticize those headlines. The website Multiple Sclerosis Trust, based in the U.K., is correct when it used the word "premature" to describe the hopes for a quick cure, and it goes on to list these reasons:
This article originally appeared in Cambridge Business Magazine and in the business section of the Cambridge News and is intended to attract investment.
As is sadly quite common, the headlines make a bold claim that isn't entirely backed up by the article.
The technology has not yet been trialled in humans and won't be until 2020 at the earliest.
So, reporters, writers, and bloggers: Please be discerning when you write, or copy and paste headlines that aren't fully supported by the story that follows. Above all, stop misleading your readers and MS patients with headlines that are hyped. We all have an obligation to write responsibly.
(You're invited to follow my personal blog at: www.themswire.com)
***
Note: Multiple Sclerosis News Today is strictly a news and information website about the disease. It does not provide medical advice, diagnosis, or treatment. This content is not intended to be a substitute for professional medical advice, diagnosis, or treatment. Always seek the advice of your physician or other qualified health provider with any questions you may have regarding a medical condition. Never disregard professional medical advice or delay in seeking it because of something you have read on this website. The opinions expressed in this column are not those of Multiple Sclerosis News Today or its parent company, BioNews Services, and are intended to spark discussion about issues pertaining to multiple sclerosis.