An Unlimited Mind Must Recognize Physical Limitations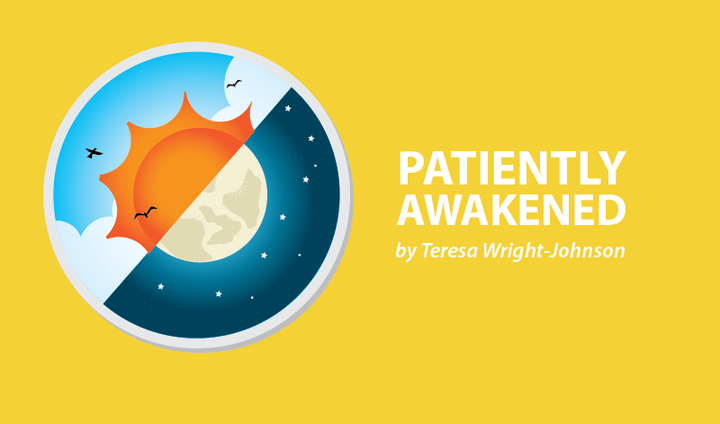 It has been a busy few weeks. Well, when I think about it, every week is busy. There is always something that must be done. Just when I think things will slow down, my schedule lengthens.
Admittedly, I am not a technology expert, so I rely on the traditional calendar and pen. I must write everything down if I want to remember it. My struggle remains a limited body vs. a limitless mind. My mind often forgets my limitations, emboldening itself to believe that it can do everything. It almost convinces my body of its invincibility, until something lands me flat on my back. The operative word is almost, because almost is not reality.
Last week, a cold snapped me back into reality. A vacation, meetings, and community service literally wore me out. The "you need to slow down" and "you are not well" echoed from my loved ones. The stubborn warrior in me defiantly dismissed their reasoning.
I retorted, "Do you realize that I don't feel well most of the time? I cannot stop living. I have things to do."
That is true, however, now I was nursing a nasty cold. Thankfully, I feel much better now. As I reflected on this, I asked myself, what am I trying to prove? The thought makes me uncomfortable, and by my ardent reaction, it revealed that there must be some internal issues that need to be addressed. So, again, what am I trying to prove? Fearlessness? Perseverance? Infallibility? My abilities?
I am currently pondering this. I will let you know, once my process is complete, what I discover. What is evident is that consistently testing my limitations may have its advantages, yet in the long run, it also impedes my progress.
Mind vs. matter. Again, I believe there is some truth to this. I also realize that being mindful requires the cognizance and discipline to care for ourselves as best as possible. I have referenced this concept on several occasions and I am sure that I will speak on it again.
This really is a recurring theme in my life. I resolve that similar situations will reappear until I fully learn the lesson. My overactive mind allows me little time to rest. Regardless of my activity, whether I am lying down, reading, writing, or watching television, my mind is contemplating other things. I am attempting to practice meditation, yet I am struggling with this discipline as it seems impossible to clear my mind.
This week's column is to remind you that everything has a limit. Batteries need to be recharged or replaced. Medications and foods have expiration dates. We are human beings with chronic illnesses. We are not machines. Our sustenance partially depends on how we care for ourselves.
Years ago, my former teacher and dear friend told me to remember that my body required a little more care and attention than most others. She told me to give time, time. This week, I share her words with you. Let's try to heed the message and give ourselves the time, care, and attention we need.
***
Note: Multiple Sclerosis News Today is strictly a news and information website about the disease. It does not provide medical advice, diagnosis, or treatment. This content is not intended to be a substitute for professional medical advice, diagnosis, or treatment. Always seek the advice of your physician or other qualified health provider with any questions you may have regarding a medical condition. Never disregard professional medical advice or delay in seeking it because of something you have read on this website. The opinions expressed in this column are not those of Multiple Sclerosis News Today, or its parent company, BioNews Services, and are intended to spark discussion about issues pertaining to multiple sclerosis.