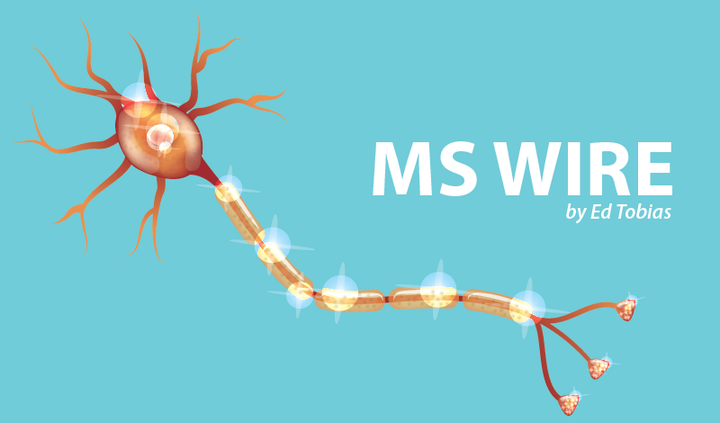 Ocvevus (ocrelizumab) is off to a running start, Tecfidera (dimethyl fumarate) leads the pills and the four injectable multiple sclerosis drugs are being used by fewer MS patients. But Copaxone (glatiramer acetate injection) remains the leader of the pack of the disease-modifying therapies.
Those are some of the headlines from a recent report from Spherix Global Insights, a business intelligence and market research company that looks at drug trends every quarter. The sample size is small, with only about 100 neurologists answering an online survey, but it seems to do a good job of looking at the way disease-modifying drug use is trending.
The big three DMDs
The top disease-modifying drug, or DMD, continues to be Copaxone, a drug that's injected either once a day or three times a week, depending on dosage strength. Copaxone has been around since 1996. Just more than 20 percent of the neurologists in the survey are prescribing it for patients. That's followed by Tecfidera, a twice-daily pill (15 percent are prescribing) and Avonex (interferon beta-1a), another injection that was approved in the late 1990s (9.5 percent).
The trend, however, is toward change. Seventy-eight percent of the neurologists surveyed reported that during the past three months they had changed the drugs they were prescribing for some of their patients. The major changes were moving patients to Ocrevus (32 percent) or increasing the use of oral drugs, such as Aubagio (teriflunomide), 16 percent. Analysts at Spherix expect the use of Copaxone, Tecfidera and Avonex will fall by the time of their next quarterly report.
Ocrevus
The big star of this report is Ocrevus.
Within a month of the drug's launch, nearly half of the neurologists surveyed reported they had some of their MS patients using Ocrevus. Most of these patients were switched from another DMT, usually Tysabri (natalizumab) or Rituxan (rituxumab). But a sizable number were using no DMT before Ocrevus. That, according to the analysts, suggests some doctors had waited for Ocrevus to be approved by the U.S. Food and Drug Administration rather than starting a patient on a different drug and then switching.
Fifty-four percent of the patients for whom Ocrevus was prescribed had a diagnosis of relapsing MS, 31 percent were primary progressive, and 15 percent were secondary progressive. Analysts predict that, by their next report, Ocrevus use will jump from the current 1.5 percent to 5.8 percent of patients.
Here's why:
Ocrevus vs. Tysabri
Ocrevus is seen as a big challenge to Tysabri. Both are infusions. The majority of the neurologists surveyed thought Ocrevus was more effective at halting MS progression than Tysabri. They also believed it carried less risk for the brain disease PML and that was more convenient for their patients. (Ocrevus is administered twice yearly, Tysabri is monthly).
We are sorry that this post was not useful for you!
Let us improve this post!
Tell us how we can improve this post?