MS News That Caught My Eye This Week: Myelin Repair, Ocrevus and Insurance, Cell Therapies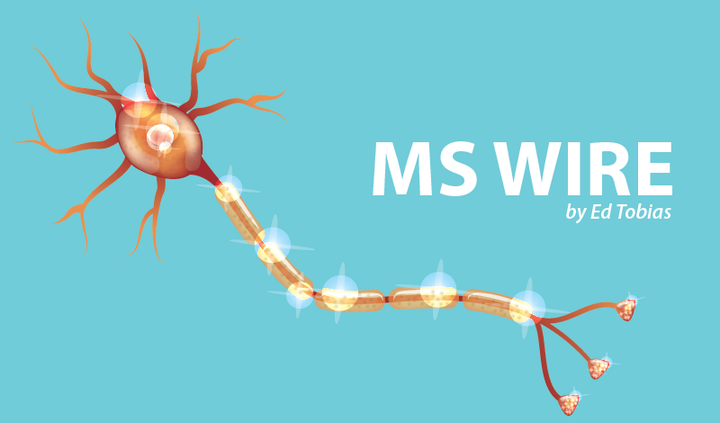 In case you missed them, here are some news stories that appeared in MS News Today that caught my eye over the past week:
Those of us with MS know that if something can repair our myelin, the nerve insulator attacked by MS, there's a good chance some of our MS symptoms could be reversed. So this announcement, written by Magdalena Kegel, certainly lit my radar. Though this trial is limited to patients with a different disease, it's certainly encouraging that this type of trial is moving ahead.
A cell therapy intended to boost myelin regeneration — Q-Cells by Q Therapeutics — has received a green light from the U.S. Food and Drug Administration to proceed with a clinical trial in patients with transverse myelitis (TM), a disease that, like multiple sclerosis, is characterized by myelin damage.
FDA approval of the company's Investigational New Drug (IND) application allows researchers to start a Phase 1/2 clinical trial in which nine patients will receive increasing doses of the treatment.
****
Neither of the statements in this headline should surprise someone who has MS, particularly if that person frequents MS web sites and Facebook pages. As Magdalena Kegel reports, Ocrevus has stirred up a ton of interest among patients and doctors since it was approved by the FDA less than six months ago. But getting insurance to pay for it, or for some other of the newer disease modifying drugs, can be easier said than done.
The market introduction of Ocrevus (ocrelizumab's) is off to a stellar start, with nearly half of neurologists surveyed by Spherix Global Insights saying they are using the therapy — the first-ever approved for both relapsing and primary progressive multiple sclerosis (MS).
Within six months, 80 percent of neurologists are expected to prescribe Ocrevus, according to a report in the second-quarter edition of RealTime Dynamix: Multiple Sclerosis by Spherix Global Insights.
But insurance is having an increasing impact on treatment decisions, the report also found.
****
This is a lengthy, all-encompassing article by  Magdalena Kegel about the various forms of cell therapies that might one day be used by treat MS in the U.S. And "one day" is the key. The experts outline four kinds cell therapies, note their risks and obstacles, and build a case for why more clinical trials are needed. Agree with them or not, there's lots of good information here.
Clinical trials are the way to explore whether cell-based therapies are viable options for treating multiple sclerosis, a group of experts concluded in a publication exploring the state of research in the field.
The article, "Cell-based therapeutic strategies for multiple sclerosis," was the result of discussions held at the International Conference on Cell-Based Therapy for Multiple Sclerosis in 2015. The experts reviewed evidence on a range of cell therapies, including stem cell transplants and delivery or stimulation of various cell types.
Clinical trials, the panel argued, would be the optimal way to examine which types of cells should be used, how they should be delivered, and the types and disease stages the treatments are suitable for.
***
Note: Multiple Sclerosis News Today is strictly a news and information website about the disease. It does not provide medical advice, diagnosis, or treatment. This content is not intended to be a substitute for professional medical advice, diagnosis, or treatment. Always seek the advice of your physician or other qualified health provider with any questions you may have regarding a medical condition. Never disregard professional medical advice or delay in seeking it because of something you have read on this website. The opinions expressed in this column are not those of  Multiple Sclerosis News Today or its parent company, BioNews Services, and are intended to spark discussion about issues pertaining to multiple sclerosis.