Get Me (with My MS) to the Beach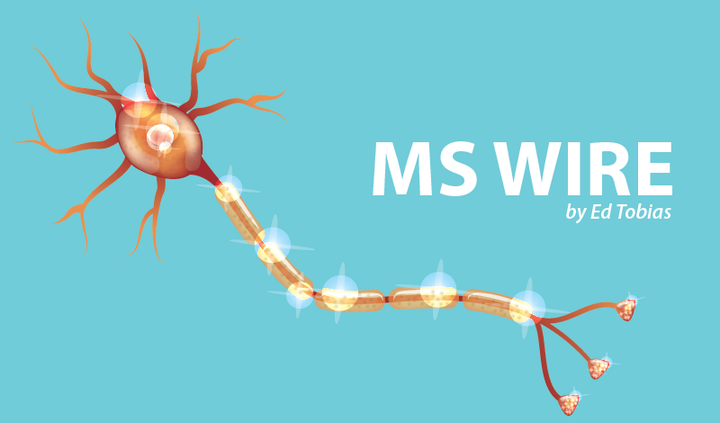 I live at the beach, but I can't get onto the beach — not easily, anyway.
My MS means that I need to use a beach buggy; sort of an electric wheelchair with super-big tires, to get around on the sand. For others who are not as fortunate as I am to have electric beach wheels, it's a lot harder. Though Ocean City, Maryland, makes about half a dozen standard beach wheelchairs available on a first-come, first-served basis, someone needs to push them. And that's a difficult task, even for healthy folks. I've watched many an able-bodied friend or family member struggle getting someone on or off of the beach, pushing one of those chairs through the sand.
Making it happen
So, I want to applaud some people who live along the New Jersey shore and who launched a campaign called "Beach Days for All." One of them is Jessica Krill. Jessica was born and raised in Seaside Park, New Jersey. She knows about beach access problems because she's the mother of two special-needs children.
Jessica and her friend, Chris Aldrich, put together a Facebook page promoting their access campaign. They also reached out to Seaside Park's government officials, spoke before the Borough Council, and enlisted the support of Justin Auciello, the creator of the website and Facebook page "Jersey Shore Hurricane News," to help find a way to make their beach more accessible.
That "way" turned out to be using temporary, hard plastic mats, similar to those that cover the grass and dirt at sports stadiums during special events, such as concerts. The mats formed a path from the dunes to the water and they came as a donation from Matrax, the company that supplies mats to Met Life Stadium in New Jersey. Its chief operating officer, Joe Wright, made the offer after seeing the "Beach Days for All" Facebook page. They were put down on Seaside Park's F Street beach in mid-August.
Where can I find accessible beaches?
Seaside Park isn't the only town where steps have been taken to make handicapped access easier. Some beaches in New York City, such as the one pictured below, have a strip of hard material over the sand at some entrances.
Other cities and towns have other ways of making their beaches more accessible. In San Diego, California, for example, you can reserve a powered beach wheelchair, free of charge, at several of their beaches. They also have standard chairs and some of their beaches have access mats, as well.

The Shepherd Center, which works with spinal injury patients, has created a list of several accessible beaches in the United States. Cory Lee, who runs the website www.curbfreewithcorylee.com, has put together a list of some accessible beaches around the world.
Why write about this as summer is ending?
Why not? If your MS is keeping you from enjoying your favorite beach, what better time to begin working on a "Beach Days for All" project in your area? You can aim at having something in place for next year's swim season so you, and others, can enjoy the sand and sun, too.
(You've invited to follow my personal blog at: www.themswire.com)
***
Note: Multiple Sclerosis News Today is strictly a news and information website about the disease. It does not provide medical advice, diagnosis, or treatment. This content is not intended to be a substitute for professional medical advice, diagnosis, or treatment. Always seek the advice of your physician or other qualified health provider with any questions you may have regarding a medical condition. Never disregard professional medical advice or delay in seeking it because of something you have read on this website. The opinions expressed in this column are not those of Multiple Sclerosis News Today or its parent company, BioNews Services, and are intended to spark discussion about issues pertaining to multiple sclerosis.