Tecfidera Shows Promise as Replacement MS Therapy for Tysabri, Study Shows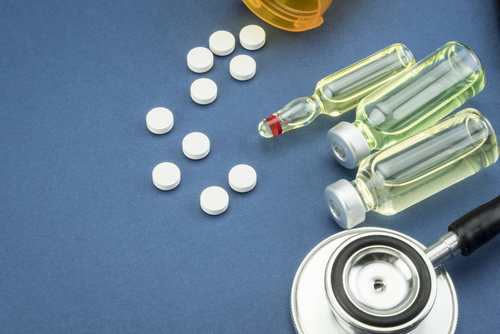 Tecfidera (dimethyl fumarate) can be a suitable replacement therapy when Tysabri (natalizumab) is discontinued, keeping low levels of disease activity in patient with relapsing-remitting multiple sclerosis (RRMS), according to a report published in the Journal of Neurology, Neurosurgery & Psychiatry.
Several studies have demonstrated the effectiveness and good tolerability profile of Tysabri. However, its long-term use can lead to impaired brain immunosurveillance, and consequently development of life-threatening progressive multifocal leukoencephalopathy (PML), a brain infection caused by the JC virus.
Patients who take Tysabri as a cumulative treatment longer than 24 months who have had previous treatment with immunosuppressive drugs, and who have been exposed to the JC virus, are at risk for PML development. In these situations, withdrawal from Tysabri has to be considered. However, discontinuing Tysabri can result in the disease reactivating in a short period of time.
Some replacement strategies like Copaxone (glatiramer acetate), Gilenya (fingolimod), and others have so far failed to prevent recurrence of inflammatory activity.
In the study titled "Dimethyl fumarate: a possible exit strategy from natalizumab treatment in patients with multiple sclerosis at risk for severe adverse events," researchers at the University of Verona, Italy, tested the efficacy of Tecfidera in preventing MS reactivation when Tysabri is discontinued.
The study included 39 patients with RRMS who were at risk of developing PML. After a washout period of one month, the patients began the Tecfidera regimen. For the first week, patients received 120 mg twice daily, followed by 240 mg twice daily. Investigators compared MRI scans collected from two years before and during treatment with Tysabri, and two years after they began taking Tecfidera.
Researchers observed that after two years on Tecfidera, about 80 percent of the patients presented NEDA-3 status — a classification that implies no relapses, no new or enlarged brain lesions, and no disability progression, and only one showed signs of disease rebound.
Overall, the data suggested that Tecfidera shows promise promise as an exit strategy for patients at risk for Tysabri-related adverse events.
The two drugs demonstrated similar effectiveness in maintaining low levels of disease activity.
The results of the study contrast with previous data that did not favor Tecfidera use after patients stopped taking Tysabri. The authors explained that this may be due to differences in the time of drug washout used in the studies.
"The results of this study suggest that a washout period of about one month should be the gold standard when switching from NTZ [Tysabri] to an alternative disease modifying drug, in order to prevent MS reactivation or an immune reconstitution effect," the researchers wrote.
Analysis of clinical and MRI predictors of treatment efficacy showed that Tecfidera's therapeutic potential was conditioned by disease activity — the number of relapses or MRI activity — before and during Tysabri therapy. This finding suggests that patients with more active disease before and during Tysabri treatment would also present higher disease activity while on a Tecfidera treatment regimen.
The authors concluded that "[Tecfidera] may represent an appropriate exit strategy after [Tysabri] discontinuation at least in those patients showing low-to-moderate disease activity preceding or during [Tysabri] treatment. Patients with very high disease activity should be encouraged to switch to other drugs."