Donating to MS: Where Does the Money Go?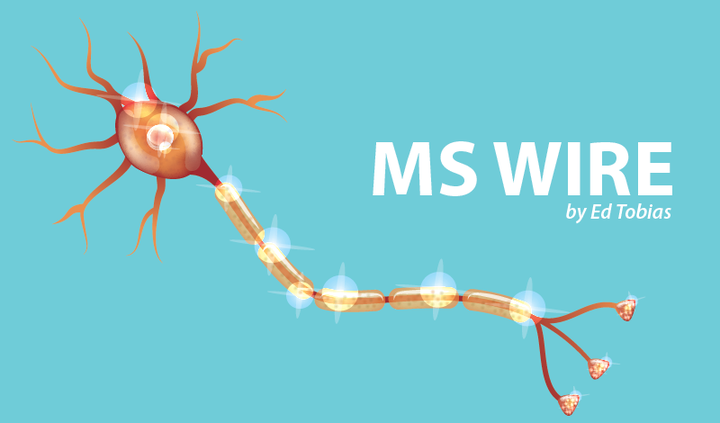 You've just "biked for MS" or your friends have just "walked for MS" and they've collected a lot of pledges. Maybe you sent out letters to your friends asking them to donate a little cash to help find a cure for this disease that has impacted our lives.
Have you ever wondered where that money goes? What is it used for?
A couple of weeks ago, I noticed a post from someone online who was concerned that some of the money she raised for a Bike MS event had been used to cover the cost of producing the event rather than for research into MS. "Isn't that what the registration fees are used for?" she wondered. She didn't think that using donated money to cover production costs was the right thing to do.
I wondered, too. So, I reached out to Eileen Curran, who is the senior director for communications and public relations at the National Multiple Sclerosis Society to ask about this. This is her email response:
"While event expenses can exceed the registration fee revenue, our average expense for Bike MS events falls well within the industry standard. Additionally, we seek sponsorships to help support our events and mission. At Bike MS, we provide all participants with an exceptional event experience through a well-supported route, transportation, meals and more."
OK, but I still wasn't sure about that expense question. So, I turned to Charity Navigator, an organization that's been rating the financial health, accountability, and transparency of charities for more than 15 years. (The ratings are based on the Internal Revenue Service's Form 990, the form that tax-exempt charities are required to file.) Charity Navigator rates the National MS Society at three stars out of four. To compare, the Alzheimer's Association also rates three stars. The American Cancer Society rates only two.
Where does the NMSS money go?
According to Charity Navigator, in FY 2015 (the most recent year for which it has information) the society spent 57.5% of its income on research and fellowships, 24.6% to help local chapters, and 10.4% to provide help directly to MS patients, or to programs that help them. That adds up to 92.5% of the society's income being funneled back, in some form, to help MS patients.
What about local chapters?
Each NMSS chapter sets its own entry fees for its events, such as Bike MS, so the percentage of event costs covered by these fees can vary. There also can be a fairly significant difference in fiscal acumen from chapter to chapter.
For example, the Charity Navigator rating for the Greater Carolinas chapter is four stars, as is the rating for the mid-Florida chapter. But the mid-America chapter, in Kansas City, gets only two stars, and the Northern Florida chapter gets only one star.
You can scroll through a full list of ratings for multiple sclerosis organizations, including the Multiple Sclerosis Association of America and Can Do MS, here.
Should she continue to raise donations?
So, was the woman who asked the question about how donations were being spent right to be concerned? Sure, she has a right to know. But was she right to think that the money she raised was being misspent? I don't think so.
I'm a fan of the NMSS. I've helped raise money for it. I've supported friends who participated in Walk MS events. My son proposed to his wife after she and her mom completed a Walk MS event several years ago.
We need research into MS. We need accurate, unbiased patient information about drugs, rehab, how to live better with MS, and a ton of other services that the National Multiple Sclerosis Society provides. And if it means that some of the money I've helped raise needs to be used to help offset the cost of running an event, I'm OK with that.
On the other hand, let's hold accountable those few chapters who, according to Charity Navigator, are at the one- and two-star level. If one of those chapters is in your area, think about becoming involved with it and helping to make things better.
***
Note: Multiple Sclerosis News Today is strictly a news and information website about the disease. It does not provide medical advice, diagnosis, or treatment. This content is not intended to be a substitute for professional medical advice, diagnosis, or treatment. Always seek the advice of your physician or other qualified health provider with any questions you may have regarding a medical condition. Never disregard professional medical advice or delay in seeking it because of something you have read on this website. The opinions expressed in this column are not those of Multiple Sclerosis News Today or its parent company, BioNews Services, and are intended to spark discussion about issues pertaining to multiple sclerosis.