Winning with Deuces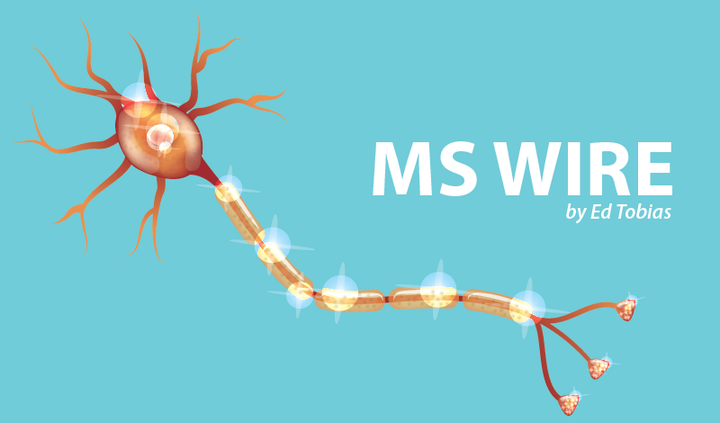 This is a story about sports. It's not really about MS, it's about playing football. But, then again, it is about MS. Stick with me and you'll see.
The story is about a young man named Jake Olson. Olson is a student at the University of Southern California, and his story is special enough that it was covered by The New York Times and several other news outlets.
Jake loves football. He has since he was a youngster, and he was a good enough player that he made the varsity team at his high school. His position: long snapper. For those not familiar with American football, he's the guy who snaps the ball to the kicker, backward between his legs, and the kicker tries to put it through the goal posts. The snap needs to be precise. The ball needs to wind up in the hands of the ball holder quickly, and without requiring the holder to move his hands very far to catch it. The holder then must position the ball just as the kicker swings his foot into it and, hopefully, kicks it between the goal posts.
It's not an easy assignment.
After high school, Jake Olson went on to attend USC on a scholarship. Again, he became a member of the football team as a long snapper. Here, however, the stakes were much higher. He didn't get to play right away. For two years, in fact, Jake only practiced with the team. But this year, when the Trojans played Western Michigan, the rookie snapper got his chance. It wasn't a "clutch" moment. USC was ahead 48-31 when he moved into position and snapped the ball to the kicker. Even so, Jake couldn't watch as the USC kicker booted the ball through the goal posts for the game's final extra point and a 49-31 win.
He couldn't watch because Jake Olson is totally blind. Has been since he was 12 years old. Here's the snap and kick that Jake Olson couldn't see:
This is a perfect example of what I call "winning with deuces." Even that low pair of cards can be a winner if you play your hand well. To me, winning with deuces is what living with multiple sclerosis is all about.
(Video posted courtesy of YouTube)
You're invited to visit my personal blog at www.themswire.com.
***
Note: Multiple Sclerosis News Today is strictly a news and information website about the disease. It does not provide medical advice, diagnosis, or treatment. This content is not intended to be a substitute for professional medical advice, diagnosis, or treatment. Always seek the advice of your physician or other qualified health provider with any questions you may have regarding a medical condition. Never disregard professional medical advice or delay in seeking it because of something you have read on this website. The opinions expressed in this column are not those of Multiple Sclerosis News Today, or its parent company, BioNews Services, and are intended to spark discussion about issues pertaining to multiple sclerosis.