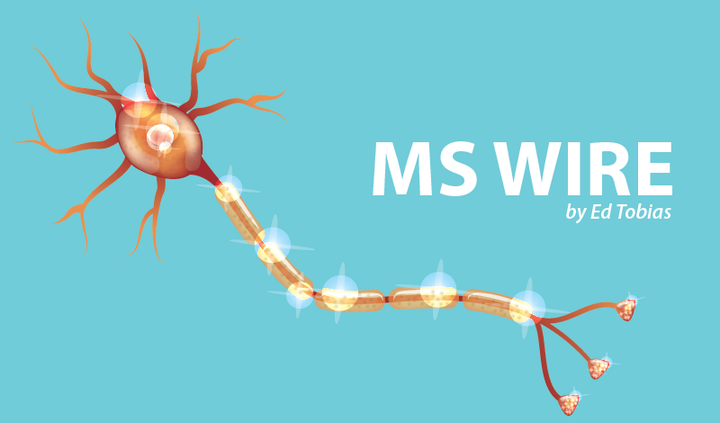 The giant ECTRIMS/ACTRIMS MS conference begins in Paris on Wednesday, Oct. 25, and this column focuses on several of the presentations on which Multiple Sclerosis News Today will be reporting during the week.
This report will be of major interest because Mavenclad was approved for use in the EU  this past summer, after being denied approval earlier. The reversal happened after studies showed big-time success treating patients with very active RRMS.
Mavenclad reduced multiple sclerosis relapses by 79 percent and prevented the development of additional inflammatory lesions in 84 percent of patients with high disease activity, according to presentations Merck KGaA will make in Paris next week.
The company will share a host of new data at the 7th Joint ECTRIMS-ACTRIMS Meeting on Mavenclad (cladrabine tablets), which the European Union recently approved for the treatment of relapsing-remitting MS.
****
This report will be of special interest to patients who use Tecfidera, or have tried it, and have had stomach problems when using it. The researchers testing ALKS 8700 believe that it will provide the benefits of Tecfidera without the intestinal side effects.
Alkermes will showcase its work in developing a treatment that harnesses the effect of Tecfidera (dimethyl fumarate) for relapsing multiple sclerosis (MS), while lowering the risk of stomach problems at the 7th Joint ECTRIMS-ACTRIMS Meeting this month in Paris.
The investigational drug, ALKS 8700, uses the same mechanism of action as Tecfidera. By building the molecule in a different way, however, the company expects it will show better tolerability.
****
Another hopeful report of an investigational drug, this one labeled TG-1101 … halting relapses and reducing brain and spinal cord lesions by attacking specific B-cells.
We are sorry that this post was not useful for you!
Let us improve this post!
Tell us how we can improve this post?