MS News That Caught My Eye Last Week: Mavenclad, Tecfidera, Ublituximab, Ocrevus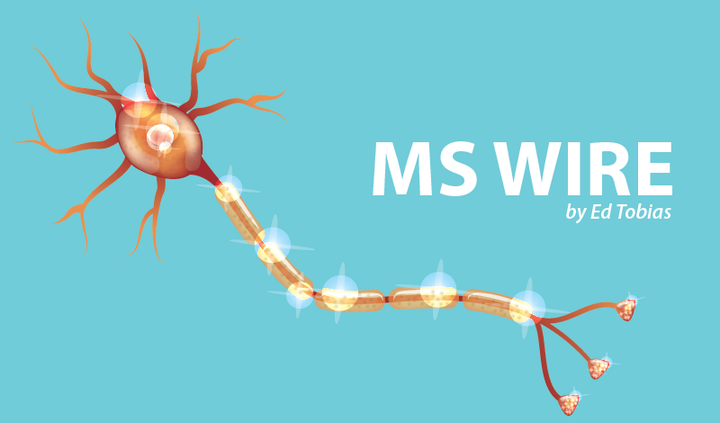 The giant ECTRIMS/ACTRIMS MS conference begins in Paris on Wednesday, Oct. 25, and this column focuses on several of the presentations on which Multiple Sclerosis News Today will be reporting during the week.
This report will be of major interest because Mavenclad was approved for use in the EU  this past summer, after being denied approval earlier. The reversal happened after studies showed big-time success treating patients with very active RRMS.
Mavenclad reduced multiple sclerosis relapses by 79 percent and prevented the development of additional inflammatory lesions in 84 percent of patients with high disease activity, according to presentations Merck KGaA will make in Paris next week.
The company will share a host of new data at the 7th Joint ECTRIMS-ACTRIMS Meeting on Mavenclad (cladrabine tablets), which the European Union recently approved for the treatment of relapsing-remitting MS.
****
This report will be of special interest to patients who use Tecfidera, or have tried it, and have had stomach problems when using it. The researchers testing ALKS 8700 believe that it will provide the benefits of Tecfidera without the intestinal side effects.
Alkermes will showcase its work in developing a treatment that harnesses the effect of Tecfidera (dimethyl fumarate) for relapsing multiple sclerosis (MS), while lowering the risk of stomach problems at the 7th Joint ECTRIMS-ACTRIMS Meeting this month in Paris.
The investigational drug, ALKS 8700, uses the same mechanism of action as Tecfidera. By building the molecule in a different way, however, the company expects it will show better tolerability.
****
Another hopeful report of an investigational drug, this one labeled TG-1101 … halting relapses and reducing brain and spinal cord lesions by attacking specific B-cells.
TG Therapeutics' ublituximab (TG-1101) nearly eradicated a type of immune B-cell believed to be involved in multiple sclerosis, according to a Phase 2 clinical trial.
The result was that none of the patients had a relapse during the first six months of the trial (NCT02738775), which is continuing, researchers said.
****
Ocrevus is one of the newer, "hot" MS drugs that's in use. Since it hasn't been very long since the FDA approved it for use in the U.S., there's a lot of interest in these follow-up studies that the drug's manufacturer, Genentech, will be reporting. There will be 18 studies presented, most of them focusing on Ocrevus' risk-benefit picture.
Genentech will present a host of new information on its multiple sclerosis treatment Ocrevus (ocrelizumab) and lessons its scientists have learned about the disease at the 7th Joint ECTRIMS-ACTRIMS Meeting in Paris, Oct. 25–28.
The presentations will offer new insights into the therapy's mechanisms, safety and effectiveness in people with primary progressive and relapsing forms of MS. They will also look at new ways to track MS, including additional biomarker possibilities.
***
Note: Multiple Sclerosis News Today is strictly a news and information website about the disease. It does not provide medical advice, diagnosis, or treatment. This content is not intended to be a substitute for professional medical advice, diagnosis, or treatment. Always seek the advice of your physician or other qualified health provider with any questions you may have regarding a medical condition. Never disregard professional medical advice or delay in seeking it because of something you have read on this website. The opinions expressed in this column are not those of Multiple Sclerosis News Today, or its parent company, BioNews Services, and are intended to spark discussion about issues pertaining to multiple sclerosis.