MS News That Caught My Eye Last Week: #MSParis, Biotin, Tysabri, Lemtrada, Propionic Acid Reports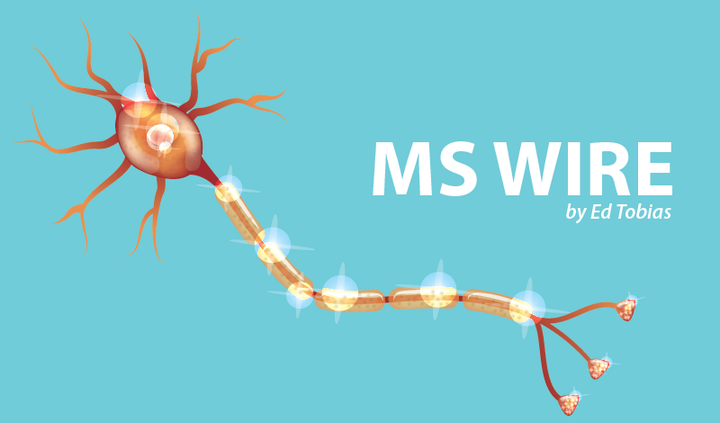 There's been a lot of interest in the treatments (including natural treatments) for progressive MS that were presented at the ECTRIMS-ACTRIMS conference in Paris last week. Here are a few of our reports involving that research.
Here's one of the treatments that's reporting good results with progressive MS patients. I mean results that you can see on an EDSS score. It's using a higher-than-usual dose of a type of vitamin B that's usually used to help hair, nail, and skin care.
MD1003, a high-dose biotin developed by MedDay, slowed or prevented further disease progression among progressive multiple sclerosis (MS) patients in a Phase 3 clinical trial, researchers announced at the Oct. 25–28 7th Joint ECTRIMS-ACTRIMS Meeting in Paris, France.
The effects of the treatment were seen to be upheld over time and benefitted all patients in the trial similarly, offering hope to progressive MS patients that a new treatment for their condition may be on the horizon.
***
Tysabri was billed to be a drug that limited relapses in RRMS patients. It hadn't been considered as a treatment that could help improve those with SPMS, but this report says maybe it can.
While Tysabri (natalizumab) failed to slow worsening disability in people with secondary progressive multiple sclerosis (SPMS) in a Phase 3 trial, researchers now suggest that the treatment did improve walking and arm function in people with advanced disability.
Researchers presented new analyses of data from the ASCEND trial (NCT01416181) at the 7th Joint ECTRIMS-ACTRIMS Meeting in Paris, taking place Oct. 25-28.
***
If you want to hold off progressing to SPMS, this study suggests you're better off using one of the newer DMDs, in this case, Lemtrada or Tysabri. It supports the theory that hasn't been widely tested that early inflammation drives progression to SPMS. And it suggests that it's a good idea to hit RRMS with the "high performance" DMDs to slow the change from relapsing to progressive.
Sanofi Genzyme's Lemtrada (alemtuzumab) and Biogen's Tysabri (natalizumab) are more effective in preventing conversion to secondary progressive multiple sclerosis (SPMS) compared to older injectable drugs, researchers from the University of Cambridge in the U.K. reported at the 7th Joint ECTRIMS-ACTRIMS Meeting Oct. 25-28 in Paris.
The findings indicate that SPMS is, in part, a result of earlier inflammation and that disease-modifying drugs can offset the risk of people with relapsing-remitting (RR) disease progressing to SPMS.
***
There's been a lot of recent focus on the role that gut bacteria play in MS. In this study, researchers looked at whether a natural substance that's used as a preservative and flavoring agent in some packaged foods can also be used to control this gut bacteria and, in doing so, control someone's MS.
Propionic acid supplements alter the composition and behavior of immune cells in multiple sclerosis (MS) patients — likely by changing the composition of gut bacteria, according to Alexander Duscha from Ruhr University Bochum in Bochum, Germany.
The finding, presented Wednesday at the 7th Joint ECTRIMS-ACTRIMS Meeting running in Paris through Oct. 28, provides yet another piece of evidence supporting an important role for gut bacteria in modulating the immune system in MS.
***
Note: Multiple Sclerosis News Today is strictly a news and information website about the disease. It does not provide medical advice, diagnosis, or treatment. This content is not intended to be a substitute for professional medical advice, diagnosis, or treatment. Always seek the advice of your physician or other qualified health provider with any questions you may have regarding a medical condition. Never disregard professional medical advice or delay in seeking it because of something you have read on this website. The opinions expressed in this column are not those of Multiple Sclerosis News Today, or its parent company, BioNews Services, and are intended to spark discussion about issues pertaining to multiple sclerosis.