Invisible Illness Awareness: The Struggle Continues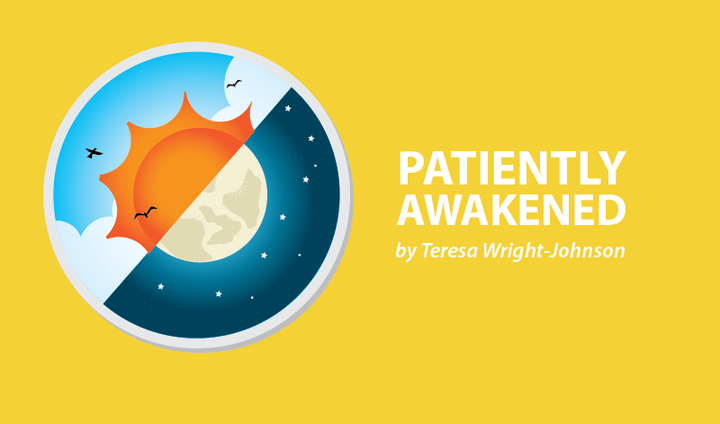 Last week was Invisible Illness Awareness Week, which ran from Oct 14-20. Awareness weeks are designed to bring attention to certain conditions, issues and situations. They are directed at creating consciousness and disseminating information. Sadly, invisible illness is a subject that needs much more attention.
Those of us with chronic illness, whose symptoms are undetected by the human eye, continue to be scrutinized and judged unjustly. We are questioned publicly and often are made to feel as if we have to explain the scope of our illness. We believe we must substantiate our ailments sometimes feeling as if our failure to do so makes us look as if we are feigning illness. There have been several times when I felt as if I had to divulge my MS diagnosis and injuries. If I need assistance at the airport, I feel compelled to explain why. I can offer many other examples, yet I am certain you comprehend the gist.
I still have situations in which my illnesses are questioned by insensitive people who just don't understand. The ignorant belief that if you look fine then you must be fine prevails. I try to remain unaffected by the idiocy, but the plight still saddens me.
It is difficult to live with diseases; it is torturous to be judged while ill, and placed in positions where we are always defending ourselves against bias and insensitivity. Others are not the judge or jury, and they cannot determine our mental, physical and psychological states by outward appearances. Most of us live with pain and/or discomfort daily and many of us don't complain. The only times I may indicate that I am in pain is when it becomes intolerable. This is our reality.
Invisible Illness Awareness is intended to deter people from making unwarranted and uninformed assessments. I would suggest that instead of focusing on how we look, please ask us how do we feel. If you really want to know, most of us will share.
It is not our responsibility to conform to your perceptions and expectations. We are braving chronic illness and don't have the tolerance or the desire to defend ourselves against people who are committed to devaluing, dismissing and misunderstanding us. As I have written before, if you don't know me, please don't judge me.
Invisible illness is multifaceted and if we consciously seek to raise awareness, we must become enlightened. We must resist judgment and dismiss prejudice. My hope is that one day the misconceptions, rejection and isolation surrounding invisible illness will dissolve. I remain committed to representing the varying faces of invisible illness. My desire is that each and every one of us living with chronic illness can live in peace, free from disdain and with great support.
"Although you cannot see, it doesn't cease to be.
Don't make judgments or assumptions, for you are not me.
Invisible Illness you don't understand and you probably never will.
Please don't judge what you can't comprehend, I am always climbing a hill."
(from The Durability Of Invisibility by Teresa I. Wright-Johnson)
You are invited to subscribe to my website at www.teresawrightjohnson.com
***
Note: Multiple Sclerosis News Today is strictly a news and information website about the disease. It does not provide medical advice, diagnosis, or treatment. This content is not intended to be a substitute for professional medical advice, diagnosis, or treatment. Always seek the advice of your physician or other qualified health provider with any questions you may have regarding a medical condition. Never disregard professional medical advice or delay in seeking it because of something you have read on this website. The opinions expressed in this column are not those of Multiple Sclerosis News Today, or its parent company, BioNews Services, and are intended to spark discussion about issues pertaining to multiple sclerosis.