Ocrevus Q&A, Part 1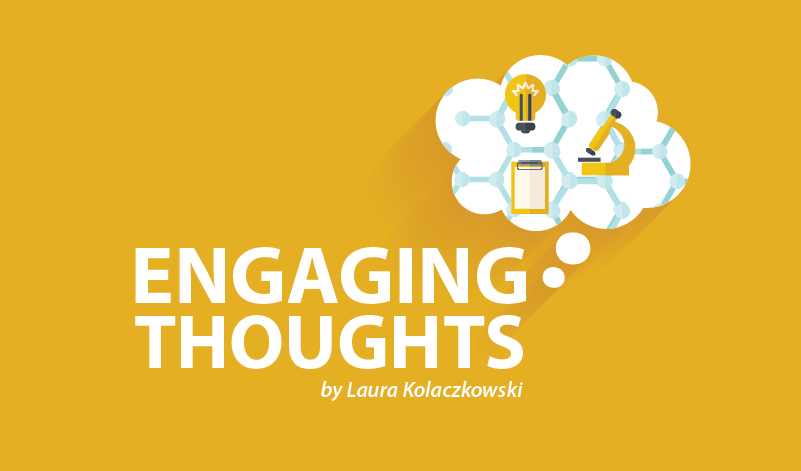 Editor's Note: First in a two-part series on readers' comments about Ocrevus (ocrelizumab).
I switched disease-modifying therapies and began treatment with Ocrevus (ocrelizumab) in June. I previously wrote about my reasons for switching, my experiences with the first two doses, and more recently, about any beneficial effects I might be noticing. A number of readers posted responses to these columns, and I was unable to reply at the time. So I decided to publish a round of some of the more significant comments here with my replies. Watch for part two in next week's column.
Traveling together
I'm not alone with the switch, as a number of people are in about the same place as I in the process of making this change in treatment.
"Had my initial two doses of Ocrevus in July. Now the waiting starts. Looking forward to 6-month dose to really measure a difference. Trying to stay positive until then…"
My neurologist says doctors expect people to see a difference in MS symptoms about four months after starting ocrelizumab. Ocrevus was just approved in March 2017, so its use in the general MS population is just underway on a large scale. A lot of us are staying positive and hoping for the best.
High hopes
Many people hope that this will be the one drug that will help them or someone they love.
"My cousin is going for her first infusion of Ocrevus today. She is newly diagnosed and this will be the first drug she is trying. My question is, does this drug slow down PMS or just help with the symptoms of this disease? Will she ever be able to function once again on her own?"
This person shared a lot in these few sentences. I'm honestly surprised but very happy to hear that a neurologist will put a newly diagnosed person on this drug as first treatment. That tells me the word is getting out that treating MS aggressively from the start is the best way to prevent future disability.
Ocrelizumab is meant to cut the rate of relapses, but I suspect, in my non-medical experience, that when you cut relapses you give the body a chance to heal, and there might be a very strong correlation to improved symptoms.
Will she function again on her own? I certainly hope so. Once a relapse is quieted and once a treatment is started, I hope she returns to being able to do things on her own. Sadly, with MS it seems we are constantly coming up with what normal might be for us, often referred to as our "new normal." We may have a relapse and do poorly and then improve, but the point we reach in that improvement is rarely the same as where we were when we were hit with the relapse. Hence, we have a new normal set of physical functions and expectations.
Too good to be true?
A number of commenters brought up legitimate concerns that should be addressed more clearly by the manufacturer, Genentech/Roche.
"Too new. There are differences. My number 1 concern is the cancer scare. Until they can prove that it was not caused by drug. I will stick with Rituxan"
"Are you concern [sic] Ocrevus increases the virus shingles by 40%?"
A number of people in the trial developed breast cancer, but no one in the control group did. This is very unusual because in the general population there would have been women with breast cancer, too. It's hard to make sense of why there was this difference. Rituxan (rituximab), which is a chimeric form of ocrelizumab, has been used over 20 years with no increase in cancers noted.
I'm hopeful that insurers will allow people who are on Rituxan to stay on it, even though it is not approved to treat MS. Doctors have been using Rituxan for many years off-label, which means without Food and Drug Administration (FDA) approval for a specific condition.
As for the increased rate of shingles, the official medical website for Ocrevus says:
"In active-controlled (RMS) clinical trials, herpes infections were reported more frequently in OCREVUS-treated patients than in REBIF-treated patients, including herpes zoster (2.1% vs. 1.0%)."
This is a significant difference in the risk of herpes zoster (shingles), but it does not mean that 40% of people on ocrelizumab will get shingles. An article in The New England Journal of Medicine, titled "Herpes Zoster," notes that 90% of adults in the U.S. are at risk for getting shingles. The lifetime risk for all adults of actually getting shingles is 10-20%. It appears ocrelizumab increases that risk, but just slightly. I've had shingles recently and it's definitely not something I want to ever repeat.
Next week, I'll answer a few more comments and share my updates.
***
Note: Multiple Sclerosis News Today is strictly a news and information website about the disease. It does not provide medical advice, diagnosis, or treatment. This content is not intended to be a substitute for professional medical advice, diagnosis, or treatment. Always seek the advice of your physician or other qualified health provider with any questions you may have regarding a medical condition. Never disregard professional medical advice or delay in seeking it because of something you have read on this website. The opinions expressed in this column are not those of Multiple Sclerosis News Today or its parent company, BioNews Services, and are intended to spark discussion about issues pertaining to multiple sclerosis.