She Has MS and She Just Hiked 500 Miles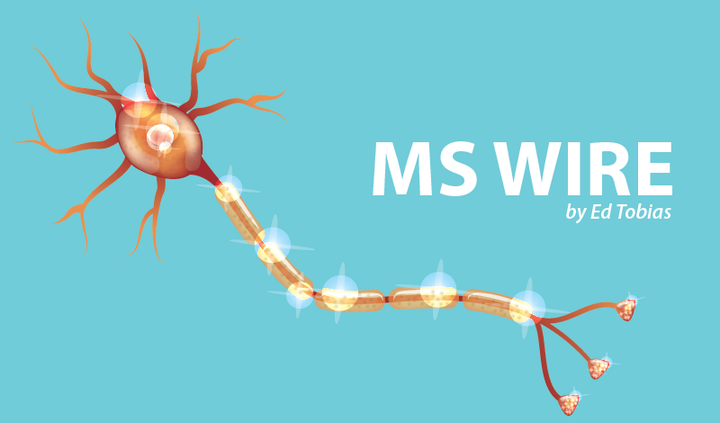 Well, 460.75 miles (741.5 km), to be exact.
When I wrote about April Hester in late September, the headline on my column was "She Has MS and She's Planning to Hike 500 Miles." Well, she did it, hiking the Palmetto Trail from Walhalla, in the South Carolina mountains, to Awendaw, on the coast. With husband Bernie alongside, April completed the hike on Nov. 3. The couple had expected the hike to take 35 to 40 days. They did it in 34!
April was diagnosed with MS in 1996, just after she turned 20 years old. Like many of us, she has balance and fatigue issues. Her legs can become tired, her foot sometimes drops and she falls a lot. April used "trekking" poles for the hike, even when the trail took them through through the downtown sections of some towns. She also wore ankle braces.
Needless to say, the hike wasn't easy. Over the first seven days, the Hesters covered almost 100 miles of mountains, with some sections that were almost vertical walls. Bernie Hester tells me, "April nearly lost two toenails but we pushed through all the pain."
The further she goes the stronger she gets
April is on one DMD, Gilenya. She also tries to eat a lot of vegetables and fish. But, Bernie says, the hiking exercise is what really builds April's strength: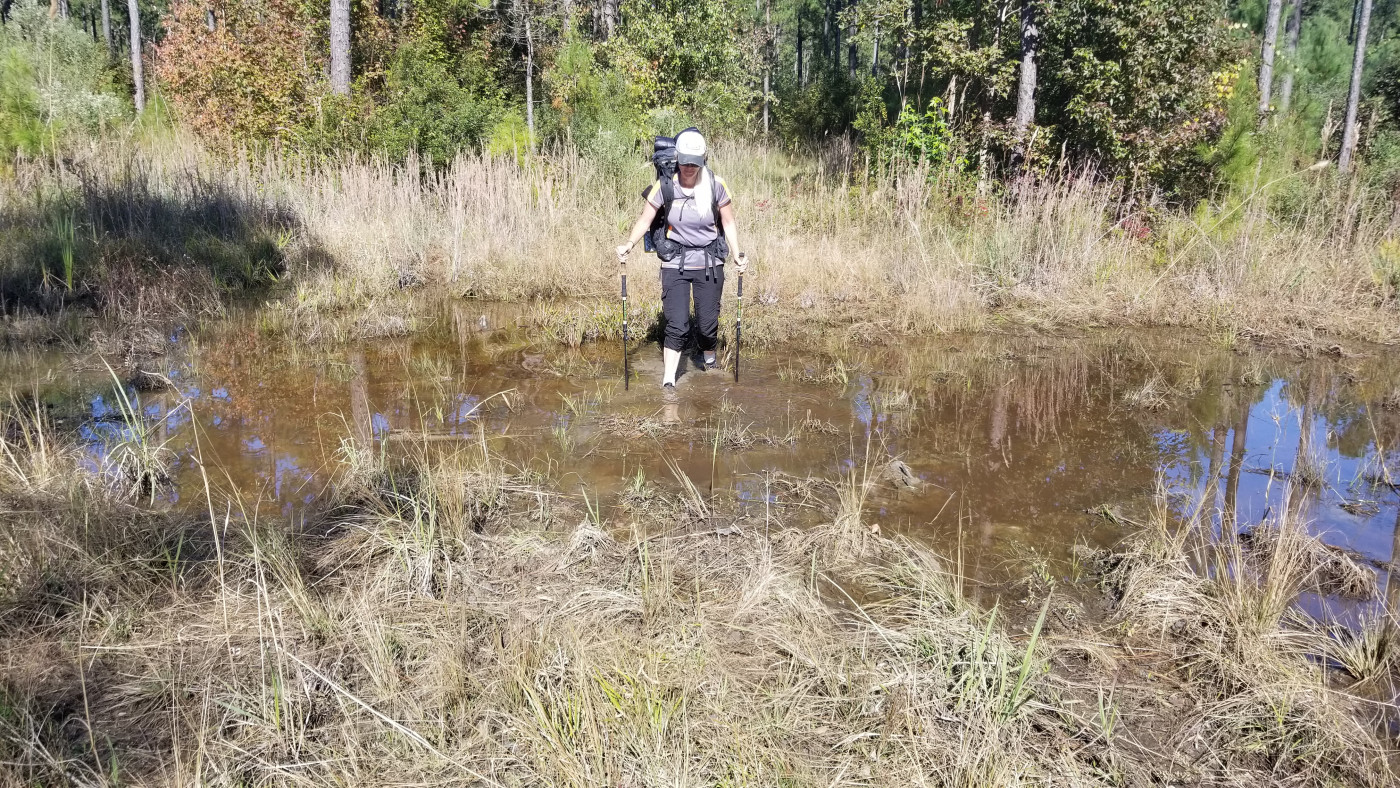 "I can say from watching the progression that, as hard as it was on her in the beginning, the more exercise she did the stronger she got. The transformation happened right in front of me and it was amazing to watch. The hardest part was getting started with all the falls, short distances, quick breaks needed and learning curve of how to do long distance with MS. But once we got it down, she just got stronger and stronger."
That's probably a good take-away for all of us who are able to do some sort of exercise, but who don't. Day three, as Bernie told me, was "a tough day as we ascended to Sassafras Mountain, the highest peak in South Carolina. April had a lot of struggles and we only managed to cover nine miles that day. But she pushed hard so we could make the summit and we were rewarded with a beautiful sunset."
Isn't that the kind of effort and reward that those of us with MS should try to seek every day?
Why did she hike?
April hiked the trail to raise awareness about the fight against MS. She also hoped to raise money for the National MS Society. Unfortunately, she fell short of a lofty goal. There's still an opportunity to make a donation, however, by clicking here.
You can also read Bernie's day-by-day journal of the hike by clicking on April and Bernie's Trail Journals web page.
(You're invited to follow my personal blog at www.themswire.com)
***
Note: Multiple Sclerosis News Today is strictly a news and information website about the disease. It does not provide medical advice, diagnosis, or treatment. This content is not intended to be a substitute for professional medical advice, diagnosis, or treatment. Always seek the advice of your physician or other qualified health provider with any questions you may have regarding a medical condition. Never disregard professional medical advice or delay in seeking it because of something you have read on this website. The opinions expressed in this column are not those of Multiple Sclerosis News Today or its parent company, BioNews Services, and are intended to spark discussion about issues pertaining to multiple sclerosis.