What I Learned About My MS While on Vacation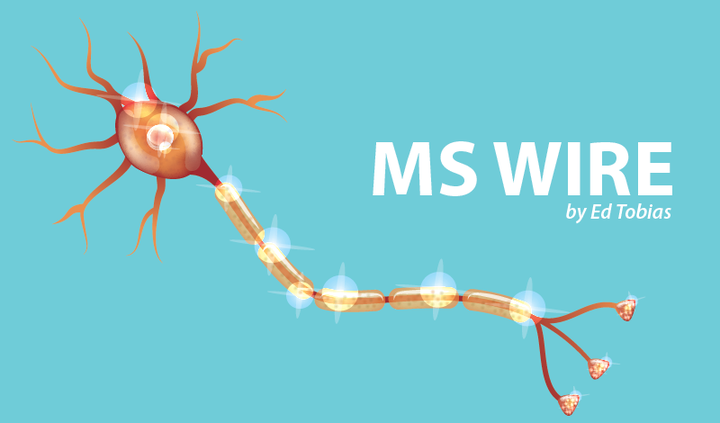 You wouldn't think that a guy who was diagnosed with MS more than 37 years ago would still be able to learn a thing or two about his disease. But that's exactly what I did while on vacation about a week ago.
I guess I really did know these things, but it took a trip to the beautiful island of St. Kitts to make a few things that were staring me in the face impossible to ignore. In addition to being beautiful, you see, St. Kitts is hot and humid, and that's a big part of this story.
The heat and the humidity kept me immersed in the resort's swimming pool for most of the time I was there. I'd spend about 25% of my time sitting next to the pool and reading and 75% in the pool keeping cool. And I didn't just sit — I walked. I never did much pool-walking back at home. In the summer I'd swim, but not walk. But, since this pool was more conducive to walking than to swimming, that's what I did. Water exercise isn't anything new as an MS treatment. In fact, I've written about it before. I'd just never done much of it (and I still haven't been in a water program that's structured for MS).
The heat and the humidity also had me chugging drinking water. Like many MS patients, I drink far less water than I should, thinking that what doesn't go in won't come out … urgently and frequently. But that sun in St. Kitts is strong! So, I drank at least one, 20-ounce bottle of water each hour that I was outside. That's a lot more than my usual water intake.
What was the result of these two simple things I did nearly all of the nine days we were there?
Better bladder control. Less urgency. Less frequency. Several nights of being able to sleep six or seven hours without having to get up to make a pee trip. I'm guessing that my water-walking may have helped my core muscles, which play a part in controlling urine flow. But, I think even more likely is that more water equaled less. I remember a doctor telling me, years ago, that limiting my water intake was actually making my urgency and frequency worse, because that resulted in my urine becoming highly concentrated. Highly concentrated urine can irritate the bladder and, in turn, result in that frequent gotta-go feeling. Doing a little research after returning from my trip, I found an article that confirmed my memory.
Better bowel regularity. It's not unusual for me to go a day or two without a good sit-down. On this trip, I was almost once-a-day regular. Water and exercise seem to have both played a role here. An article on the U.S. News and World Report website says it's actually water, aerobic exercise plus relaxation.
No overnight dry mouth. I'd been having this problem for more than a month, possibly because of a change in one of my meds. Staying better hydrated during the day helped eliminate that problem at night.
More energy. There have been studies that marry hydration with energy. And, of course, nearly everyone who exercises regularly will tell you it helps their overall energy level.
Now, I don't claim that I've found any magical cures during a nine-day vacation, but it seems as if the vacation did help. The question is whether I can keep this water and exercise thing going when I'm not on a warm, sunny island where a big swimming pool is just a few steps from my room. I'll let ya know.
You're invited to follow my personal blog at www.themswire.com.
***
Note: Multiple Sclerosis News Today is strictly a news and information website about the disease. It does not provide medical advice, diagnosis, or treatment. This content is not intended to be a substitute for professional medical advice, diagnosis, or treatment. Always seek the advice of your physician or other qualified health provider with any questions you may have regarding a medical condition. Never disregard professional medical advice or delay in seeking it because of something you have read on this website. The opinions expressed in this column are not those of Multiple Sclerosis News Today or its parent company, BioNews Services, and are intended to spark discussion about issues pertaining to multiple sclerosis.