My ABCs of Gratitude: Reflections of an MS Warrior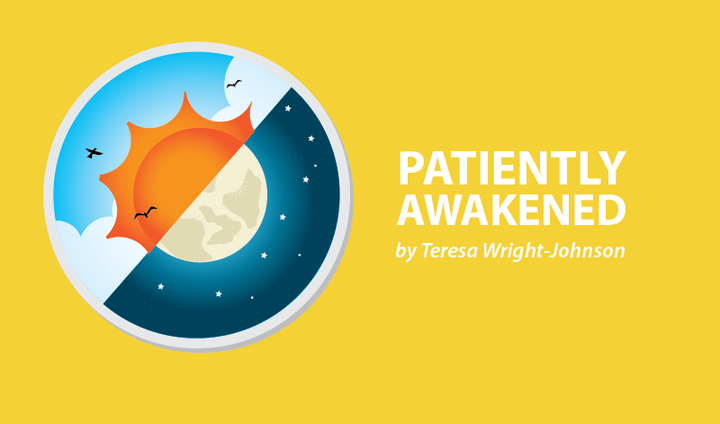 Gratitude is defined as the quality of being thankful; a readiness to show appreciation for and to return kindness. By definition, we can infer that, in addition to it being a quality, it is also an act.
Gratitude is not an exact science, it takes practice, development, participation and continuity to occupy this space. The most challenging aspect of employing gratitude is doing so in times of illness, struggle and turmoil. Isn't it contradictory to be grateful and happy during hardships? The initial human reaction and answer to this question is yes. However, there is always a lesson in the struggle. We are challenged to be grateful for both the good and bad times. Most of us have heard that "we were never promised a rose garden." There is truth to this, although at times I'd like to ask if I can simply have a garden of tulips or lillies, instead?
Pardon the witticism, yet I am sure you comprehend the thought process. At times I feel as if I am stripped in the wild, climbing, jumping, avoiding and overcoming threats from all angles. In due time, I realize there is a greater plan. There is strength in my struggle. There is a message in my story of MS, heart disease and survival. I go through a reflective process every year to clear my mind in preparation for the new year, and all I hope for it to bring.
This week, I'd like to share what I call my ABCs of gratitude:
Appreciate your life. I realize that I have only one life. I have to live this one as best as I can.
Be Encouraged. Whenever I think about how difficult life is, I remember that I was born to survive.
Care for yourself first. This is self-explanatory. I am the keeper of my mind, body and soul.
Diamonds never lose their value. Illness will never diminish my intrinsic value. I will always be Teresa. MS and chronic illness does not define me.
Expect great things. Regardless of what happens in my life, I have great expectations.
Faith is more powerful than fear. I accept that I will experience fear at times. I am human. However, I believe that my faith outweighs my fear and it makes me stronger.
Grace is sufficient for me. I am neither perfect nor infallible. I am a work in progress who has been given the gift of life.
Have hope. Hope gives me the strength to endure and it is eternal.
Intentional living is a must. I am here on purpose for a purpose. Thus, I live with intensity and intention.
Just one act of kindness can brighten someone's day. I remember that a smile or an encouraging word can go a long way. I aspire to be the person who leaves someone with a smile.
Keep going. No matter how long the road or how heavy the load, I will not stop. I speak these words into my spirit each day.
Love conquers. Every time. Every day. Every instance. I choose love.
Make each moment count. No matter what, I try to do my best. I realize that I will never have this moment again.
My ABCs of gratitude will continue in my next column.
***
Note: Multiple Sclerosis News Today is strictly a news and information website about the disease. It does not provide medical advice, diagnosis, or treatment. This content is not intended to be a substitute for professional medical advice, diagnosis, or treatment. Always seek the advice of your physician or other qualified health provider with any questions you may have regarding a medical condition. Never disregard professional medical advice or delay in seeking it because of something you have read on this website. The opinions expressed in this column are not those of Multiple Sclerosis News Today, or its parent company, BioNews Services, and are intended to spark discussion about issues pertaining to multiple sclerosis.