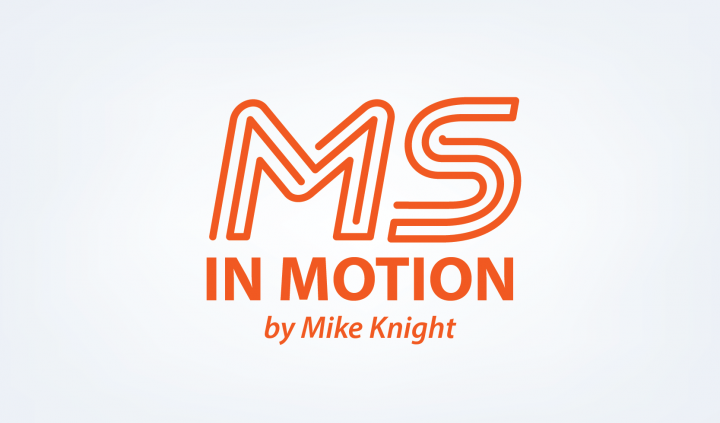 Nothing resets your thinking like bouncing your head off a hardwood floor.
At least, for me.
It was about 10 p.m. on a Saturday night, and we were shutting down the house. That routine consists of turning lights off, locking doors, and plugging in phones and tablets for recharging. I plugged my iPad into its designated outlet, in a tight corner in our front room. Most of the lights in the house were out and a glass of water in hand, I turned, took one step forward, and caught the front of my foot under a footstool.
If I was an accident waiting to happen, at least I didn't have to wait long. In my head what happened next sort of looked like this. But it didn't at all, and in a flash, I was hitting the side of my head on the floor before broken glass and water were everywhere.
Stupid outlet!
Stupid iPad!
But most of all, stupid me for stupidly refusing to find a safer and smarter way of accomplishing this simple task!
Not too long ago, I ran across a page on the National Multiple Sclerosis Society's website about MS and falling. It's worth a visit if you haven't seen it and you're prone to tripping. Its main points are to assess yourself before getting up, to stay calm and in control, to try to have a sense of humor about it (if you can), and to thank anyone who has helped you. 
But it doesn't spend a lot of time explaining how to fall the right way. And nothing is worth doing if you're not going to do it well. Right?
I asked Google to see if there's information about how to fall better. There is. "How to Fall Down Without Getting Hurt" contains "tricks" for falling better from former Hollywood stuntman Hal Needham. Besides photos depicting the two basic moves you should take while falling, it also includes concise descriptions of what should ideally be happening before you hit the ground (or hardwood floor).
We are sorry that this post was not useful for you!
Let us improve this post!
Tell us how we can improve this post?