The Ride Doesn't Stop: MS-related Emotions Revisited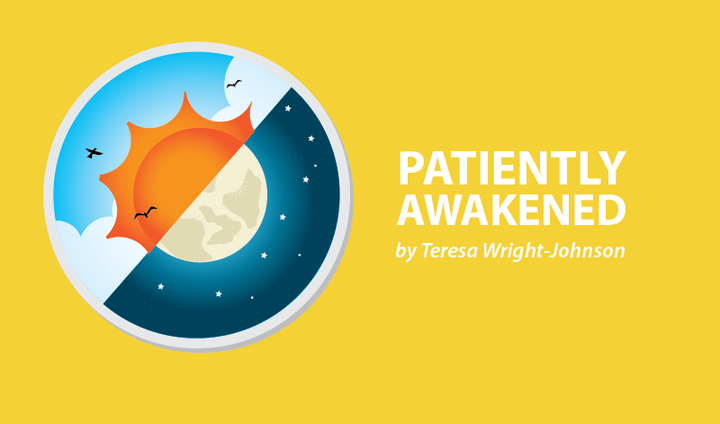 "What is wrong with you?" I have been asked this question numerous times by significant people in my life. The most recent was a few days ago.
The question usually occurs during the times I have an emotional "meltdown." Whenever I hear it, I get defensive, thinking that I am under attack and that my sanity is challenged. I process it as condescending, demeaning behavior. I acknowledge that may not be the intent of the inquiry.
When asked what is wrong with me, I immediately want to shout, "I have MS. I'm miserable today. I am having a bad day." Usually, in those moments, I am. Chronic pain, cognitive issues, and the uncertainty of the disease keep me in a quandary. Comfort is deceiving, as the only assurance we have is that every day will be different.
Since we have officially entered National Multiple Sclerosis Awareness Month, I wanted to begin this week's column revisiting the emotional aspects of multiple sclerosis. I've talked about the rollercoaster ride of emotions with MS, and I will touch on the subject again. Therefore, the intent of this column is to explain to our support system why we may have certain emotional reactions and to remind them that we need and appreciate their love and support.
Many people with MS suffer from chronic pain and fatigue. This is a major deterrent to completing the daily tasks of life. This alone causes anxiety and frustration. Both have become a part of my normal existence. Pushing through chronic pain and fatigue is difficult, and admittedly, it sometimes angers me that I have to. Having a steady relationship with these two thieves is exhausting. They pilfer something every day.
I make a valiant effort to channel the cocktail of anger, sorrow, determination, and hope and continue with my days. There are, however, those moments when I come undone. These are the moments I don't foresee, when I break down crying over something in my life that I cannot control. The moments when I wish things were different and I could revert to life before MS. And those moments when I am just so exhausted from engaging all that comes with it.
Lately, I am experiencing what appears to be cognitive decline. I am forgetful and regularly misplace things. Trips out of my home involve returning at least once to retrieve something I forgot. At times, I forget what I am going to say mid-sentence, which means that I frequently cut others off in conversations because I don't want to lose my thought. Meetings are missed unintentionally because I can't remember them, even though I set reminders on my phone and inscribe notes in my planner. My short-term memory is so compromised that I have forgotten significant activities and things from the same day.
As a result of all that, a comment like "What is wrong with you?" "You are losing it," or "You need to relax," is hurtful and a bit condescending even if that was not the intent. I am trying to hold on to normalcy, and it requires cognitive function to do so. I am frightened of the possibility of losing cognition and afraid that such is indicative of disease progression. For these reasons, I am going to lash out to defend that which I am trying to retain.
MS is a very unpredictable disease. With all of the changes occurring in our bodies physically, mentally, and psychologically, we fear the unknown. Although we are brave, we are not infallible. Fear is a genuine reaction, and anxiety is a normal response when you can't control your immediate circumstances and the changes that are eventuating in your life. It is difficult to remain in a space of tranquility and comfort when every day is different.
To the circle of people traveling with us MS patients: Please try to understand all that we endure. Know that we are fighting with a champion's heart and a victor's spirit. We get knocked down, yet we pull ourselves back up and continue to fight. That is commendable. You supporters are equipped to help us fight this disease because you are privy to the details. Not every day will be easy, and you may want to throw in the towel. Please reconsider. We need your love and support, and we are grateful for it, even when it seems like we are not. You soften the ride.
Fellow warriors: We are not alone. Education is key. Let's continue to share our experiences to shed light on the difficulties of managing MS. Additionally, let's show the world that through it all, we are more than our disease and we are made strong.
I invite you to subscribe to my website.
***
Note: Multiple Sclerosis News Today is strictly a news and information website about the disease. It does not provide medical advice, diagnosis, or treatment. This content is not intended to be a substitute for professional medical advice, diagnosis, or treatment. Always seek the advice of your physician or other qualified health provider with any questions you may have regarding a medical condition. Never disregard professional medical advice or delay in seeking it because of something you have read on this website. The opinions expressed in this column are not those of Multiple Sclerosis News Today or its parent company, BioNews Services, and are intended to spark discussion about issues pertaining to multiple sclerosis.