Too Much Buzz over that Study About Eating Fish and MS?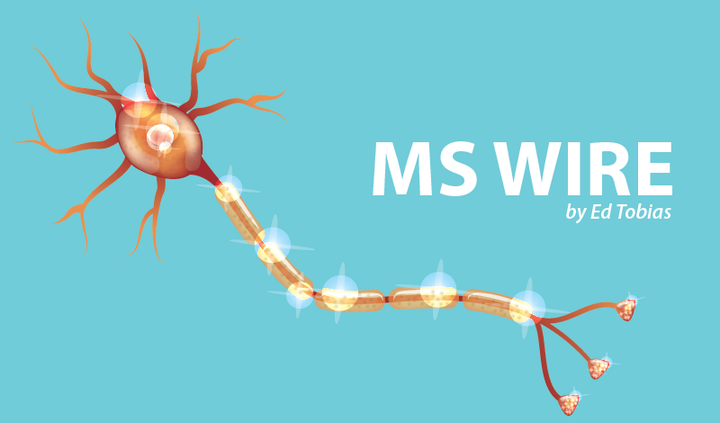 I'm not a fish eater. I never have been. Unless the seafood is lobster, shrimp, clams, or crab cakes (pickin' the crabs is too much work), I'm not interested. Is the fact that I eat very little fish one of the reasons why MS attacked me about 40 years ago?
There's been a lot of buzz about a study released earlier this month that suggests there may be some kind of association between the omega-3 fatty acids found in some fish and the likelihood of someone being diagnosed with MS. The study looked at the diets of 1,153 people with an average age of 36. About half were diagnosed with MS or clinically isolated syndrome. The other half were healthy control subjects.
Out of the half with MS, 180 reported they either ate fish at least once a week or they ate fish one to three times a month and supplemented that by taking a fish oil supplement. That was considered to be "high" fish intake. Out of the half without an MS history, 251 reported high fish intake. The researchers interpret this to indicate that high fish intake is associated with a 45 percent reduced risk of MS.
I'd like to know more, but …
The full study won't be released until mid-April (at a meeting of the American Academy of Neurology), and the news release announcing these general results of the study contained few details. For example, I'd like to know for how many years the study subjects were eating a "high" level of fish before diagnosis. And did they all eat it for the same number of years? And, how can you balance that with the control subjects cumulative intake, since there's no pre-MS diagnosis time period with which to compare?
A lot of media outlets, ranging from websites (including this one) to local TV stations and newspapers, published or broadcast the limited information contained in the news release at face value. Did they jump the gun?
The National MS Society calls the information "intriguing." But it also notes that an earlier study looking at whether omega-3 fatty acids impacted the disease itself was not "statistically significant." And it cautions that too much omega-3 could impact the efficacy of some medications.
The author of the study, Dr. Annette Langer-Gould of Kaiser Permanente Southern California also emphasizes that her research "simply shows an association and not cause and effect. More research is needed to confirm the findings and to examine how omega-3 fatty acids may affect inflammation, metabolism and nerve function."
So, let's see what the full study reports when released in April. I don't think there's a need to rush to the fish market yet.
You're invited to follow my personal blog at www.themswire.com.
***
Note: Multiple Sclerosis News Today is strictly a news and information website about the disease. It does not provide medical advice, diagnosis, or treatment. This content is not intended to be a substitute for professional medical advice, diagnosis, or treatment. Always seek the advice of your physician or other qualified health provider with any questions you may have regarding a medical condition. Never disregard professional medical advice or delay in seeking it because of something you have read on this website. The opinions expressed in this column are not those of Multiple Sclerosis News Today, or its parent company, BioNews Services, and are intended to spark discussion about issues pertaining to multiple sclerosis.