The MS Alphabet: Stem Cell Therapy, Sx, Synapse, and Other 'S' Terms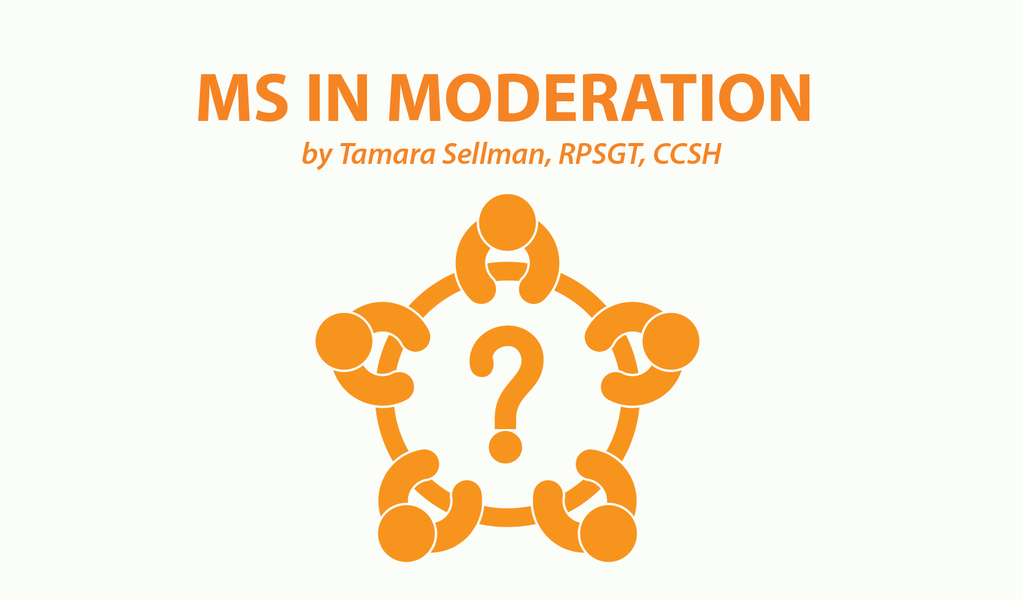 Editor's note: Tamara Sellman continues her series on the "MS alphabet" with this column referencing terms starting with the letter "S." Last in a series of five.
Symptoms of MS
Spasticity
This refers to the muscle stiffness and issues with muscular control and abnormal muscle tone that occur in many people with MS.
Spastic muscles are hard to govern, can lead to pain and muscle tightening, and may limit one's ability to walk or use their hands, feet, arms, or legs effectively.
Spasms of the muscles can also affect other organs that require muscular control, such as the muscles used in breathing, swallowing, or the voiding of urine and fecal matter.
Spastic muscles require more energy to move and can be one of the many causes of fatigue experienced by someone with MS.
People with MS who suffer from moderate to severe spasticity may find relief in antispasticity medications like baclofen, dantrolene, and diazepam.
MS abbreviations
Sx
Many patients make the mistake of thinking Sx refers to gender or sex. However, Sx is a common shorthand reference to symptoms used by healthcare professionals when updating notes in patient charts. These abbreviations are also increasingly used in online forums and social media by patients and healthcare advocates. Other similar abbreviations a person with MS might encounter include Dx (diagnosis), Tx (treatment), Hx (history) and Rx (prescription).
Common MS terms
Sign
While symptoms are defined as characteristics of a disease that a patient experiences subjectively, signs are what a doctor can observe or measure objectively.
For example: While you may feel unusual slowness in your reflexes, that is not a sign of MS, but a symptom. A sign of MS, meanwhile, can be slow reflexes as measured by one of the evoked potential tests that doctors can perform to determine the speed of brain signaling to the areas of the body that you may feel are working more slowly than usual.
The biology of MS
Synapse
The nervous system is wired with many nerve fibers that connect nerve cells (neurons) by way of the synapse. Nerve impulses (action potentials) are transmitted through the axons of neurons across the synapses to the dendrites of other neurons. Synapses join axons to dendrites, axons to other axons, and axons to neuronal cell bodies known as somas.
Damage to synapses is known to occur in people with multiple sclerosis. When synapses are damaged, signals to and from the brain can be interrupted, slowed, or halted completely.
MS treatments
Stem cell therapy
Treatments using stem cells are considered a potentially promising way to help people with MS.
It is thought that using stem cells in therapeutic applications may eventually slow MS disease activity and help repair damage caused by demyelination. Stem cell therapy targets or uses your own stem cells to do this repair work.
A wide variety of stem cells currently are being researched, including hematopoietic stem cells (in the blood and bone marrow of adults), mesenchymal stem cells (found in fat, skin, and bone marrow), neural stem cells (responsible for remyelination), human embryonic stem cells (derived from donated embryos), and induced pluripotent stem cells (cells that are engineered from adult cells to produce other types of cells).
Some doctors are using a very specific type of stem cell treatment known as hematopoietic stem cell transplantation (HSCT) in limited clinical applications to treat those with relapsing-remitting multiple sclerosis. This treatment is still considered experimental and not widely available, as more research is needed to confirm its effectiveness.
In HSCT, clinicians give patients a medication that helps them manufacture extra bone marrow stem cells. When enough stem cells are made, the doctors draw blood from these patients, extracts their stem cells, and store them for use in treatment. Patients undergoing HSCT must stay in a hospital for up to 11 days, where they receive treatment as well as high doses of medications and chemotherapy to essentially shut down the immune system until treatment is completed. (Learn what the FDA has to say about HSCT here.)
Research continues to explore the unique features of these cells through clinical trials to determine safety, effectiveness, and best delivery methods for using the most appropriate stem cell types in therapeutic applications to benefit those with MS. 
***
Note: Multiple Sclerosis News Today is strictly a news and information website about the disease. It does not provide medical advice, diagnosis, or treatment. This content is not intended to be a substitute for professional medical advice, diagnosis, or treatment. Always seek the advice of your physician or other qualified health provider with any questions you may have regarding a medical condition. Never disregard professional medical advice or delay in seeking it because of something you have read on this website. The opinions expressed in this column are not those of Multiple Sclerosis News Today or its parent company, BioNews Services, and are intended to spark discussion about issues pertaining to multiple sclerosis.