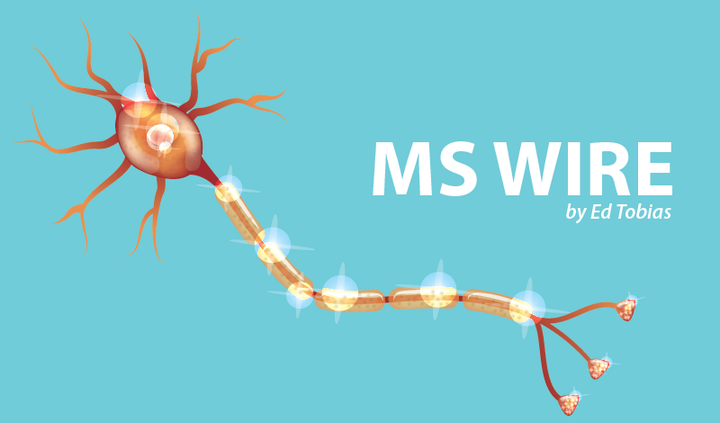 As you read this, I likely will be in the middle of, or finished with, my second round of Lemtrada (alemtuzumab). Hopefully, this will be the final round of this disease-modifying therapy (DMT), and the final MS treatment of any kind, for me.
Though some have required more, most people treated with Lemtrada receive only two rounds. The first round consists of five infusions over five days. The second round, a year later, is three infusions over three days. If it works "as advertised," Lemtrada will stop a patient's MS progression. If it works better than advertised, as it has for more than a few, some MS symptoms actually improve.
I'm doing well, so far
I feel sharper cognitively, and I think that my legs are a bit stronger and my walking is slightly better. My sense of feeling in my feet has also improved a bit. The last brain MRI that I had showed no new, active, or enlarging lesions, but that's been the case for me for many years.
Lemtrada is a journey
We Lemmies like to say that Lemtrada treatment is a marathon, rather than a sprint. Its benefits may not quickly be apparent. It's also a roller coaster ride. One month after my first round of infusions, I wrote:
"Month two post-infusion began with a good lab report, but also with an appearance of the up-down fatigue monster. On several days it was very tough getting out of bed. Other days I felt good when I woke up, but then I took a dive in mid-afternoon and had to head back for a nap for a couple of hours. Many nights involved getting up for multiple "pee trips," which didn't help my energy level. Add to this one middle of the night and one middle of the afternoon episode of fever and chills (which were handled with 800 mg of Ibuprofen) and it's made for an uncomfortable ride.
"One day I finally listened to my body and spent the whole day in bed. It helped, but it didn't stop the coaster."

It turned out that I'd picked up a low-grade strep infection, which caused a fever that was responsible for some of those problems.
At four and a half months, my wife asked, "Do you think you're walking better?" She's a retired physical therapist, and her knowledgeable eye had spotted a little improvement. She was right.
We are sorry that this post was not useful for you!
Let us improve this post!
Tell us how we can improve this post?