My Opportunity to Speak with 'Big Pharma'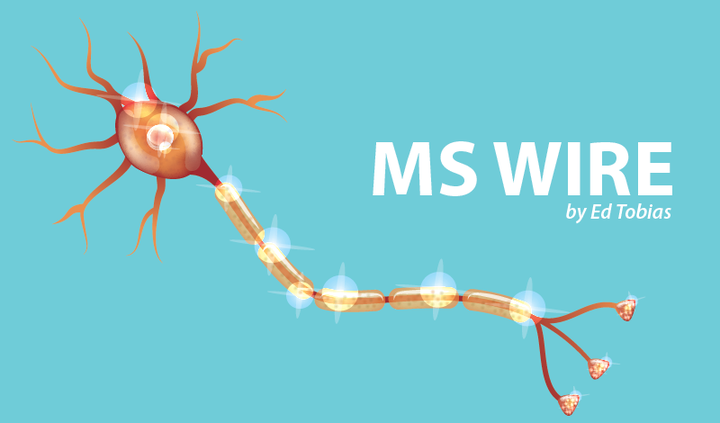 I was in Boston last week at the headquarters of Sanofi Genzyme. Yes, the big drug company. They brought together several people they consider to be "digital influencers" to pick their brains about what's on the minds of people like you, who read what we write.
Sanofi Genzyme paid me for my time and for the knowledge that I contributed to their Lemtrada Multiple Sclerosis Digital Advisory Board meeting. They also paid for my travel and reimbursed my expenses. I'm going to tell you about this meeting, but first, the lawyers also want to be sure that you understand that all of the thoughts that I'm about to "express" are my own and don't represent the views or opinions of Sanofi Genzyme. I wouldn't have it any other way.
I agreed to participate in this meeting because every day I read comments from other MS patients about how they feel about their DMDs, or their potential DMDs, and the concerns that they have about them. They're hopeful, scared, excited, worried, positive, negative … there are a plethora of emotions. This, I thought, would be an opportunity to pass along your comments to one "Big Pharma" company. It was an opportunity that I couldn't pass up.
You may question my acceptance of a small amount of money to attend this meeting, and that's a valid concern. I'm a freelance writer. If I spend a day doing something, that means I may have to give up doing something else that brings in some cash. I assure you, I haven't been bought and my objectivity remains solid. But, you as my readers will always be the final judge of that.
I was one of seven "influencers" who met with about an equal number of people who are involved with Sanofi Genzyme's marketing, PR, and social media efforts. We met for seven hours.
Here are some key points that we "influencers" made:
MS patients complain about receiving inconsistent information about MS drugs. Patients may hear one thing from their neurologist but another from fellow MS patients they meet online. Or their neurologists may have no answer to some of their DMD questions. Or perhaps their neurologists won't take the time to explain things or to answer their questions.
Some neurologists dictate a specific DMD, giving their patient no choice. This can foster the impression that the doctor may be in the pocket of a particular drug company.
Infusion protocols can be inconsistent, as can be the level of knowledge about certain drugs in some infusion centers.
Patients are worried about side effects, particularly when it comes to the latest group of disease modifying drugs given by infusion, such as Tysabri, Ocrevus and Lemtrada.
Out-of-pocket costs are a significant worry. Making a choice between paying for a drug and putting food on the table is a real concern for some.
It can be difficult to find information about financial help.
So, a lot of the discussion revolved around what Sanofi Genzyme might be able to do to address these concerns. And how it can add to, and improve, its social media tools to accomplish this.
I believe the company is serious about these efforts. And other influencers, some of whom have been involved with similar sessions at other drug companies, seemed to leave this session impressed by what they heard.
I'll be very interested to see what actions follow that day's worth of words. I'm sure that you will be, as well.
You're invited to follow my personal blog at www.themswire.com.
***
Note: Multiple Sclerosis News Today is strictly a news and information website about the disease. It does not provide medical advice, diagnosis, or treatment. This content is not intended to be a substitute for professional medical advice, diagnosis, or treatment. Always seek the advice of your physician or other qualified health provider with any questions you may have regarding a medical condition. Never disregard professional medical advice or delay in seeking it because of something you have read on this website. The opinions expressed in this column are not those of Multiple Sclerosis News Today or its parent company, BioNews Services, and are intended to spark discussion about issues pertaining to multiple sclerosis.