First Generation Disease-modifying Therapies Pose Low Infection Risk in MS, Study Finds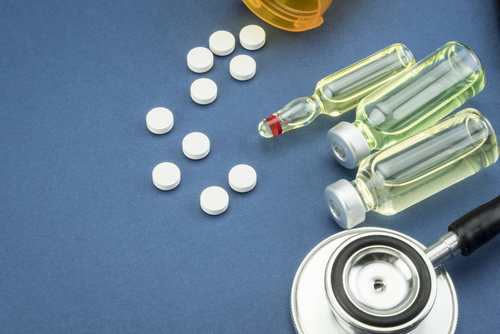 A large group study showed that first-generation disease-modifying therapies (DMTs) do not increase the infection risk in multiple sclerosis (MS) patients.
Many of the DMTs used to reduce the risk of relapse in MS target the immune system and cause a suppression of the inflammatory response. Although helpful in treating the disease, these therapies may also increase the risk of developing subsequent infections.
Many of the clinical trials that assess adverse events associated with DMTs only look at the short-term risk these treatments may pose.
According to the Canadian research team, this study is the first large group study to look at the long-term effects of DMTs on infection risk in MS patients.
The study, "Disease-modifying drugs for multiple sclerosis and infection risk: a cohort study," was published in the Journal of Neurology, Neurosurgery & Psychiatry.
Researchers used population-based health administrative data from British Columbia, Canada. They identified 6,793 people with MS, most (73.6 percent) of them women. The average age at the time of the first MS-related event was 45.4 years.
On average, patients were followed for 8.5 years (4.6-12.7 years), and just over a quarter (25.3 percent) of the patients filled at least one prescription for a DMT.
Among these patients, the most common infections were upper respiratory tract, urinary tract, skin-related, bronchitis, and pneumonia.
Results showed that treatment with first-generation DMTs such as beta-interferon (sold as Avonex and Rebif, among others) or glatiramer acetate (Copaxone, Glatopa) were not associated with a significantly increased risk of infection-related physician consult.
However, treatment with newer, second-generation DMTs was associated with an increased infection risk. When compared with first-generation DMTs, second-generation therapies showed a 53% greater risk of an infection-related physician claim. This was particularly true for the second-generation therapy Tysabri (natalizumab).
Of the most common infections, treatment with any first-generation DMT actually lowered the risk of pneumonia compared with no treatment. Second-generation treatments were associated with a 58% greater risk of an upper respiratory infection when compared with no DMT treatment.
Treatment with any DMT — first- or second-generation — did not significantly increase the risk of infection-related hospitalization, compared to MS patients who did not receive a DMT.
"Exposure to first-generation DMTs was not associated with an altered infection risk. However, exposure to the second-generation DMTs was, with natalizumab [Tysabri], associated with a 59% increased risk of an infection-related physician claim," researchers wrote.
"Continued pharmaco-vigilance is warranted, including an investigation of the DMT-associated infection burden on patient outcomes," they added.