MS Forums Section Added to MS News Today: Join Our Conversation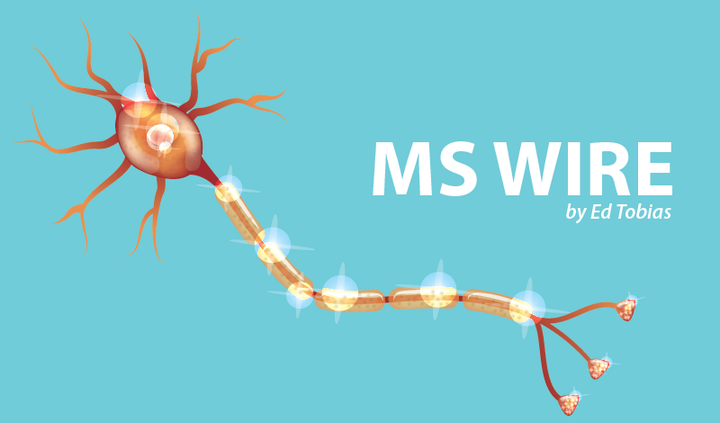 Do you have a question or comment about MS? Can you answer someone else's question?
We've just created an MS Forums section on Multiple Sclerosis News Today designed to spark conversations about our MS and to try to provide some answers from reliable sources when you have a question.
Here are the subject areas on the new MS Forums page:
Alternative Treatments: From vitamins, oils, and even bee stings, this forum is devoted to an exploration of therapies beyond standard, conventional MS care and treatment.
Durable Medical Equipment: Do you have a scooter, walker, crutch, brace, or other assistive device? Thinking about getting one? Here's where to talk about it.
MS Drugs: This forum is for discussions about disease-modifying therapies (DMTs), including Lemtrada, Ocrevus, and Tysabri, as well as symptom-treating therapies like steroids, Baclofen, and others.
Parents and Caregivers: This forum is a place for MS parents and caregivers to talk with each other, share tips, ask questions, etc. It's also a place for veteran patients to help the recently diagnosed.
Paying For Your Treatment: Are you having trouble paying for treatment or medications? Would you like to share the experiences you had with insurance companies, Medicare, Medicaid, or SSDI? Join us at this forum to help navigate the complex financial side of the disease.
Sports, Exercise and Travel: Let's talk about having some fun here! Do you ski? Have a good exercise routine? Have you traveled to someplace interesting? Care to share your tips on how you managed MS while you did it? We'd like to hear all about it.
Stem Cell Transplants: Do you have experience with stem cell transplants? Considering getting one? Share your knowledge or raise your questions here.
Registering for the MS forums
Getting started is easy. The first step is to create a profile. Simply go to the forums page and register with your name, age, and whether you're an MS patient or caregiver. There is also an option to write a short 300-word bio about yourself. From there, you'll find the main forums page. These are public forums, so all posts will be visible to anyone who visits this page. All of the discussions will be moderated by one or two of our patient columnists, and any inappropriate comments will be deleted.
Once you've found the forum, or forums, in which you'd like to participate, you're welcome to create discussion topics or reply to other users' posts. You can use text, add videos, images, links, podcasts, and other media. Just make sure that the content you post coincides with the subject of the forum.
We also have a private messaging feature so that members can contact each other directly. If there's something you want to discuss that is more personal, the messaging feature gives you the privacy you need. Simply go to the profile page of the person you'd like to reach out to and click the "private message" tab to start a conversation. You will receive notifications if they reply.
If you'd like to join the conversation, click here. Or, you can click on the "Forums" tab at the top of the website's homepage.
I'm one of the patient columnists who'll be doubling as a moderator for the site. I hope you'll join the conversation.
You're invited to follow my personal blog at www.themswire.com.
***
Note: Multiple Sclerosis News Today is strictly a news and information website about the disease. It does not provide medical advice, diagnosis, or treatment. This content is not intended to be a substitute for professional medical advice, diagnosis, or treatment. Always seek the advice of your physician or other qualified health provider with any questions you may have regarding a medical condition. Never disregard professional medical advice or delay in seeking it because of something you have read on this website. The opinions expressed in this column are not those of Multiple Sclerosis News Today or its parent company, BioNews Services, and are intended to spark discussion about issues pertaining to multiple sclerosis.