A Look Around the Terminal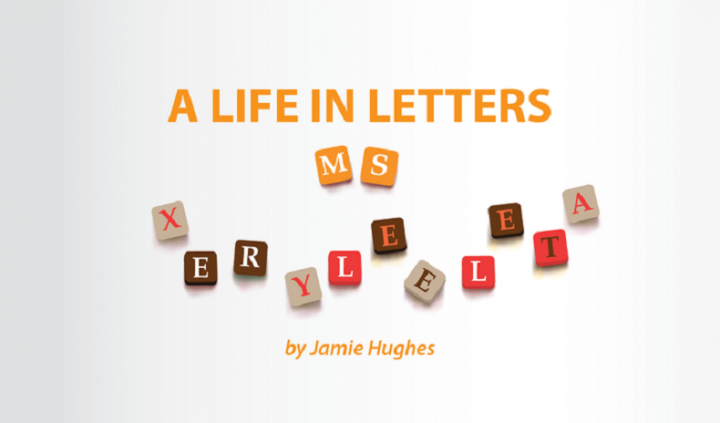 It's spring — at least, it's supposed to be — so getting stuck at the airport due to snow was the last thing I expected during a recent trip to Grand Rapids, Michigan. But that's exactly what happened to me on Sunday. I sat with thousands of fellow passengers, all of us stranded and desperately wanting to be somewhere else. (Time seemed to stop, and as a Stephen King fan, I couldn't help but imagine that a few Langoliers were on the way to gobble us all up!)
The 10-hour delay gave me a lot of time to look around and people watch, and though I know it has always been the case, this past weekend was the first time I noticed just how many people were carrying medication or other medical equipment. As an MS patient, one who is differently abled, I know the stress of such a thing. Traveling with needles and an ice pack usually means I'm going to be pulled out, patted down, and swabbed for chemicals. It guarantees that I'll have to stand by helplessly as my carry-on luggage is pawed through by someone in a blue uniform. (And let me tell you, nothing brings a person down a peg faster than having her unmentionables waved around by a TSA agent.)
I've always known I'm not the only person who endures such things when traveling, but the truth of it hit me afresh as I watched people sit in wheelchairs for hours on end. I saw some folks taking medication out of meticulously organized pill containers. Others were meditating and caring for their mental health. I came across several glucose test strips in the bathroom and even helped a woman carry and re-ice a cooler full of cancer medication. No fuss, no complaints from anyone as far as I could tell. For those of us with medical challenges, seeing to our illnesses was just one more thing to do during the long wait. Business as usual. Keep on keeping on. Nothing new under the sun. So it goes.
Sometimes, when you have multiple sclerosis, it can feel like you're the only one in the world who's suffering, but that's far from the truth. There are millions of people out there dealing with serious medical issues, and though their battles may look different from ours, it makes them no less difficult. And being in that airport proved to me that each of us isn't just bearing up under the weight of our respective conditions; we're getting up and going places. No less heroic than "The Charge of the Light Brigade," that bravery needs to be mentioned and applauded.
During that long stretch in Gerald R. Ford International Airport, I saw many examples of courage: people who refused to let their illnesses keep them from living life and who, though they faced a few more hurdles than the average passenger, were enjoying their journeys. Before boarding the plane that would take me home, I said a prayer for all the warriors — both seen and unseen — asking God to make their waiting short and their valor boundless.
***
On a separate (yet related) note, at the conference I attended, I heard a wonderful conversation between Kate Bowler, author of "Everything Happens for a Reason (And Other Lies I've Loved)," and Kerry Egan, author of "On Living." Bowler is facing stage 4 cancer (and shared some horror stories about traveling with chemo). Egan is a hospice chaplain. Both were honest and hilarious, and the conversation — though hard in places — was so very life-giving. I purchased both books and highly recommend them!
***
Note: Multiple Sclerosis News Today is strictly a news and information website about the disease. It does not provide medical advice, diagnosis, or treatment. This content is not intended to be a substitute for professional medical advice, diagnosis, or treatment. Always seek the advice of your physician or other qualified health provider with any questions you may have regarding a medical condition. Never disregard professional medical advice or delay in seeking it because of something you have read on this website. The opinions expressed in this column are not those of Multiple Sclerosis News Today or its parent company, BioNews Services, and are intended to spark discussion about issues pertaining to multiple sclerosis.