#AAN2018 – Review of Phase 3 Trial Data Supports Gilenya as Treatment for Pediatric MS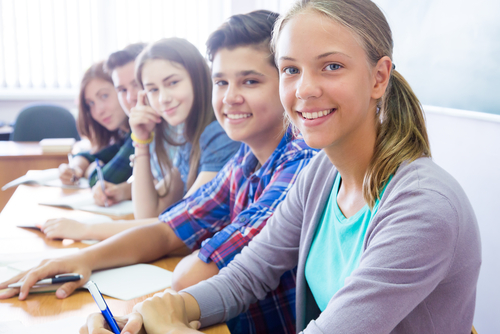 An additional analysis of data collected during the Phase 3 PARADIGMS trial found Gilenya (fingolimod) can prevent the progression of disability and control multiple sclerosis (MS) activity in pediatric patients.
Results of the analysis were the subject of an oral presentation Tuesday at the 2018 American Academy of Neurology (AAN) Annual Meeting in Los Angeles. The presentation was titled "Effect of fingolimod in pediatric MS: further insights from sensitivity, supportive and post-hoc analyses from PARADIGMS."
Novartis is marketing fingolimod in the U.S. and the European Union under the brand name Gilenya for adults with relapsing MS. The drug has been shown to help control relapsing MS activity in adults, including relapse rate, brain lesions, brain volume loss, and disability progression.
Gilenya has not yet been approved to treat children with MS.
In December 2017, the U.S. Food and Drug Administration named Gilenya a breakthrough therapy to treat children 10 and older with relapsing MS. As a breakthrough therapy, the FDA will expedite the development and review of the therapy for children and adolescents.
The ongoing Phase 3 PARADIGMS study (NCT01892722) is comparing Gilenya's safety and effectiveness with Avonex (interferon beta-1a, or IFN β-1a) in children with relapsing MS.
The trial enrolled 215 pediatric MS patients, ages 10 to 18, in 25 countries. The young patients were randomly assigned to receive one of two doses of Gilenya once a day or a weekly injection of Avonex for up to two years.
Initial data revealed that Gilenya reduced by 82 percent the frequency of MS flare-ups compared to Avonex. It also delayed patients' brain deterioration and the progression of their functional disability.
Additional post-hoc analyses have demonstrated the potential of Gilenya to treat pediatric MS patients.
The exclusion of data collected from patients who were positive for IFN β-1a blocking antibodies did not significantly change the previously reported reduction in relapse rates or in the prevention of new brain lesions, according to researchers.
Patients in the initial trial included 63.3% of cases where children had not been treated with disease modifying therapies. An additional evaluation of this group of patients revealed that Gilenya caused a reduction of 85.8% in annualized relapse rate, and of 53.4% in new brain lesions, compared to Avonex.
About 95.2% of Gilenya-treated patients did not show signs of disability progression after three months of treatment, compared with 84.7% in the Avonex-treated group.
This shows that Gilenya promoted a risk reduction of 77.2% in three-month confirmed disability progression, according to investigators.
"Fingolimod in pediatric MS was associated with consistent control of disease," researchers wrote. "Benefits on disability progression were observed over the treatment duration of up to two years."
According to a previous report, Gilenya's safety profile in the PARADIGMS trial was similar to that in clinical trials of adults MS patients, with no additional concerns.
The most common adverse events were upper respiratory tract infections, fever, and an increased susceptibility to flu and flu-like illnesses.