New DMT Guidelines Are Good for MS Patients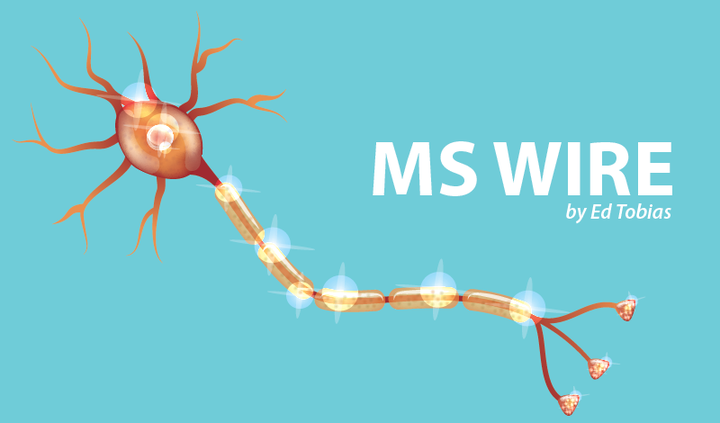 The American Academy of Neurology (AAN) has just released some new guidelines about when to begin, change, and end disease-modifying therapies (DMTs) that are used to treat MS patients. The guidelines, published on April 23, encourage aggressive treatment when symptoms of MS first appear. They're also patient-centric. And that, IMHO, is wonderful.
The list has several recommendations, including 17 about when to begin, 10 about when to change, and three about when it's reasonable to end a DMT. Following are some of the highlights.
Starting a DMT
A news release announcing the guidelines makes it clear: "For most people, it's better to start taking drugs for multiple sclerosis (MS) early on rather than letting the disease run its course." According to the guidelines:
Doctors should discuss the benefits and risks of DMTs even if the patient has only shown minimal symptoms and hasn't yet reached the level that would rate a definitive MS diagnosis. If the patient and doctor decide that the potential rewards outweigh the risks then the DMT should be prescribed.
If a patient's disease is highly active, treatment with Tysabri, Lemtrada, or Gilenya should be used because they've shown better results at halting progression than treatment with the older beta-interferon therapies Avonex, Betaseron, and Copaxone.
Because it's the only DMT that's been shown to slow progression in primary progressive MS, doctors should offer Ocrevus to people with PPMS if they're likely to benefit from it, unless the risks of that treatment outweigh the benefits.
The fact that a patient can't afford a DMT shouldn't stand in the way of that patient receiving the treatment. Doctors should help their patients find payment assistance for the recommended treatment. If that's impossible, then prescribing the less-optimal, but also less costly, azathioprine or cladribine would be appropriate. Something, in other words, is better than nothing.
There are two other, very important, recommendations when starting a DMT. One is devoting one entire session with a patient to discussing treatments after an MS diagnosis is made. That's because the patient might not recall much information from the session in which a diagnosis is given. The other is considering the patient's lifestyle when deciding a treatment. This includes how the treatment is administered (e.g. pill, shot, infusion), as well as its efficacy, adverse effects, and cost.
Switching DMTs
Over time, a DMT's effectiveness may fade. Doctors should realize that adherence to a particular DMT may fade due to adverse effects or, in the case of an injectable DMT, due to "needle fatigue." (Needle fatigue is what caused me to switch from Avonex to Tysabri). These can be reasons to switch DMTs.
The AAN guidelines also recommend that doctors discuss switching from one DMT to another when:
A patient has been using a DMT long enough for the treatment to take full effect.
The patient has been conscientious about using the therapy.
The patient has had one or more relapses, an MRI has detected two or more unequivocally new lesions, or an examination shows that disability has increased over a one-year period.
If therapies are being switched, patients need to be clearly told that some DMTs have a washout period before the new DMT can begin, and that during this period, a risk of a relapse or disease progression exists.
Doctors should counsel their patients that the newest DMTs, e.g. Ocrevus and Lemtrada, haven't been in use long enough to have good, long-term safety data, so their risk of malignancy or infection still isn't well-known. Similar counseling is necessary for therapies such as Tysabri that carry a risk of progressive multifocal leukoencephalopathy (
PML
).
Stopping DMTs
A few months ago, I wrote about some research that looked at whether there's a point at which a patient might stop using a DMT. A patient's age, disease duration, relapse history, and MRI activity all play into this decision.
 The AAN recommendations about stopping are pretty simple:
Doctors should advise MS patients who are stable (no relapses, no disability progression, stable imaging) to continue their current DMT, but they might decide to try a period without therapy. If so, ongoing follow-up should occur and the decision to discontinue the treatment should be periodically reevaluated.

Doctors may advise discontinuation of a DMT in people with secondary progressive MS (SPMS) who haven't been ambulatory (EDSS 7 or greater) and who do not have ongoing relapses (or gadolinium-enhanced lesions on MRI activity) for at least two years.
Bravo!
To me, as someone who was diagnosed with MS nearly 38 years ago and who has been treated with four DMTs (I hope Lemtrada is my last), these AAN recommendations are reasonable and sensible. I applaud them and hope that neurologists take them to heart.
You're invited to follow my personal blog at www.themswire.com.
***
Note: Multiple Sclerosis News Today is strictly a news and information website about the disease. It does not provide medical advice, diagnosis, or treatment. This content is not intended to be a substitute for professional medical advice, diagnosis, or treatment. Always seek the advice of your physician or other qualified health provider with any questions you may have regarding a medical condition. Never disregard professional medical advice or delay in seeking it because of something you have read on this website. The opinions expressed in this column are not those of Multiple Sclerosis News Today or its parent company, BioNews Services, and are intended to spark discussion about issues pertaining to multiple sclerosis.