Music and MS Are a Duet for This Inspirational Concert Pianist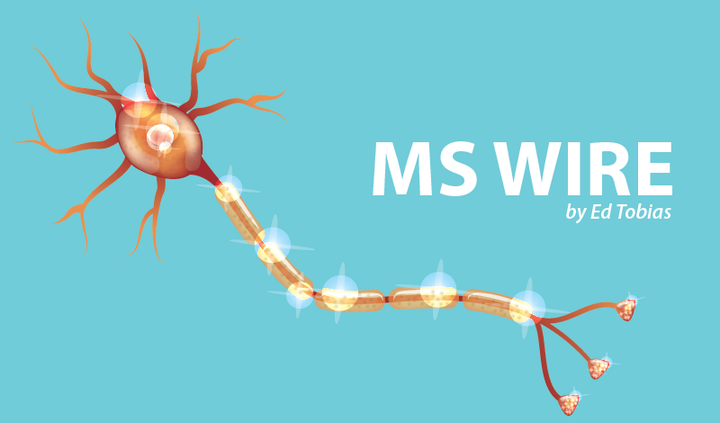 My philosophy about living with MS is written on a plaque hanging on the wall in my home.
It reads: "Life isn't about waiting for the storm to pass. It's about learning to dance in the rain."
Olga Bobrovnikova doesn't dance in the rain. Instead, she plays the piano.
Bobrovnikova, who is profiled in an article in the South China Morning Post, is a concert pianist who's been living with multiple sclerosis since 1986. She was 20 years old then and studying music at the Moscow Conservatory. Her first symptom affected her walking. She was numb from the knees down. Her energy lagged.
It took 15 years to get diagnosed. Bobrovnikova told the Post, "My sight was worsening, my coordination skills were dwindling. It became harder to play the keys and difficult for my leg to press the pedals."
At one point Bobrovnikova was bedridden. But her love of music kept her going. Even though she couldn't play her piano she could still listen to music, and she did, while in bed.
Finally, an MS diagnosis was made, and doctors put Bobrovnikova on a disease-modifying therapy. It helped enough to get her back to the keyboard.
A few weeks ago, Bobrovnikova was on a stage in Hong Kong, playing to raise MS awareness. She told reporter Rachel Leung: "To me, music and multiple sclerosis are inseparable, they have become one journey.
"Music is a way out of my condition, and is the guidance towards the challenges, the new discoveries and relationships with people."
Here's Bobrovnikova, playing at a European MS conference in 2015:
Although she has MS, Olga Bobrovnikova knows how to dance in the rain.
How does music impact your life with MS? Let us know in our MS Forums section.
You're invited to follow my personal blog at www.themswire.com.
***
Note: Multiple Sclerosis News Today is strictly a news and information website about the disease. It does not provide medical advice, diagnosis, or treatment. This content is not intended to be a substitute for professional medical advice, diagnosis, or treatment. Always seek the advice of your physician or other qualified health provider with any questions you may have regarding a medical condition. Never disregard professional medical advice or delay in seeking it because of something you have read on this website. The opinions expressed in this column are not those of Multiple Sclerosis News Today or its parent company, BioNews Services, and are intended to spark discussion about issues pertaining to multiple sclerosis.