What I've Learned About Falling After 37 Years with MS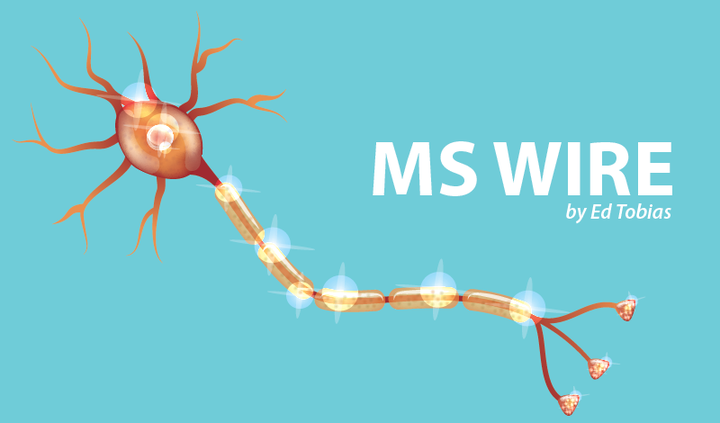 Leaving a restaurant the other evening, I was stepping off an unusually high curb. Right cane down, left cane down, swing the right leg, swing the left leg, and … uh-oh. Down I go.
I'd been asking for it. I'd needed to change the electrodes on the Bioness L300 that I use to assist my MS left foot drop and the unit wasn't working well. My left toe snagged and there was nowhere to go but down.
Fortunately, I wasn't hurt. Fortunately, I've had years of experience falling, and I do some things automatically to ease myself to the ground.
I learned how to fall when I took judo lessons as a kid. It's the first thing you're taught. When someone throws you over his shoulder and onto the judo mat, you want to do all you can to spread the impact and land on a body part that's soft, such as your side. Since I began to use a cane I've learned to try to toss it away from me if I'm starting to fall. Doing this allows me to avoid falling on the hard metal of the cane. It also frees both of my arms to protect my head and makes it easier to try to fall onto my side, rather than on my back.
Some tips from the pros
An article in The New York Times confirms, and adds to, the falling techniques that I learned as a kid. Physical therapists, stuntmen, martial arts instructors, and paratroopers (all of whom know a good deal about falling) agree on a few things, including what I've just suggested:
Protect your head
Stay loose and don't fight the fall
Don't stick your arms out
Try to land on your side
Jiujitsu instructor Paul Schreiner says in the Times article: "Accept that you're falling and go with it, round your body, and don't stiffen and distribute the energy so you take the fall in the widest area possible."
The website wikihow.com has put together a well-done series of illustrations about falling properly. Obviously, these are general recommendations. One size doesn't fit all, but the info should help you grasp the concept.
Physical therapist Jessica Schwartz told the Times, "It's almost inevitable you are going to fall, so you really should know what to do."
Do you know what to do? Do you have any "tricks" to pass along that might help others?
You're invited to visit my personal blog at: www.themswire.com.
***
Note: Multiple Sclerosis News Today is strictly a news and information website about the disease. It does not provide medical advice, diagnosis, or treatment. This content is not intended to be a substitute for professional medical advice, diagnosis, or treatment. Always seek the advice of your physician or other qualified health provider with any questions you may have regarding a medical condition. Never disregard professional medical advice or delay in seeking it because of something you have read on this website. The opinions expressed in this column are not those of Multiple Sclerosis News Today or its parent company, BioNews Services, and are intended to spark discussion about issues pertaining to multiple sclerosis.