Downbeat, but Upbeat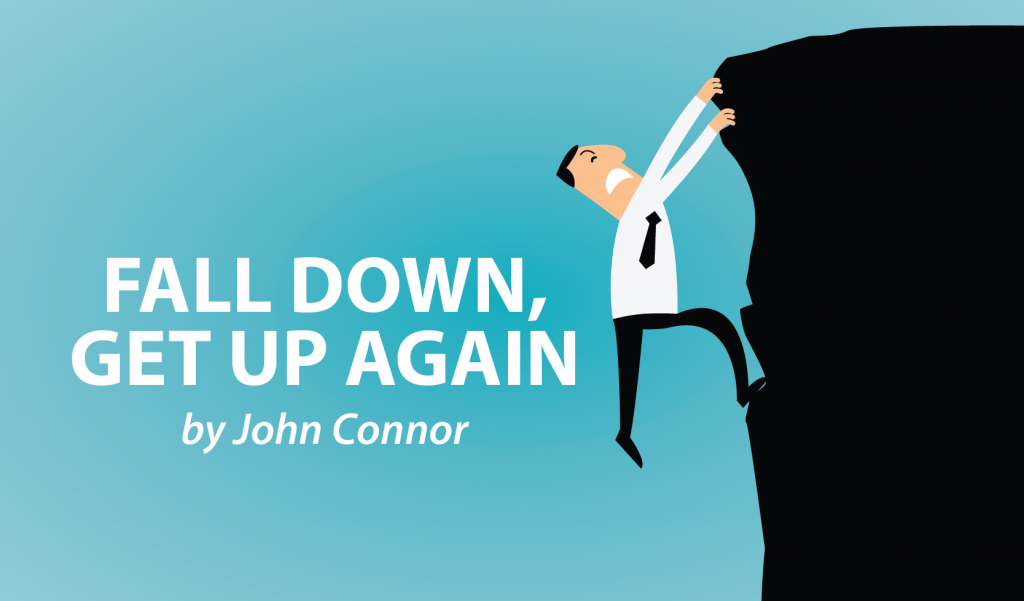 Most weeks with MS are downbeat.
That's hardly a way to capture a reader's attention — all of us struggle. What we need is light to blow away the shade.
Last night as I climbed the stairs to bed, my legs gave out with three stairs to go. Luckily, I had two strapping sons on hand to calm me down and help me make it.
It had been a good night as well. I was euphoric that my comedy show had just taken the roof off. It's been consistently good for years, but the last two shows have, like the weather, been particularly hot. If I knew the secret I'd bottle it, but there are too many variables. You just have to consistently put the work in and sometimes this gel makes your hair stand on end.
I was particularly downbeat this week because a TV writer friend of ours (we've also been the casting directors on several of his shows) was having his 60th birthday party at his gaff in North London last Sunday. Now, I could have gotten there by taxi — though from the depths of South London it would have cost well north of £100 to do it — but it was a garden party, and last weekend, our U.K. heat wave was replaced by thunder and rain. Festivals were canceled. I can't clamber in and out of the rain!
The party ended up inside on two levels: downstairs with the food, which became ultra crowded, or upstairs with the booze. I would probably have chosen the upstairs — with likely dire consequences.
It's not the disability of MS that gets me, it's the fatigue that goes with it. I'd played wheelchair tennis with many people who'd broken their backs in car accidents, and they obviously had absolutely no use of their legs. They'd adapted and glided around like speed skaters.
As Kurt Vonnegut put it: "Hi ho." (Or, as we say in the U.K., "Hey-ho.")
So, pragmatically I spent Sunday in my bedroom.
And an idea percolated in.
I'd posted last week's column, "The Graduate," on Facebook and on my WhatsApp family group, as it was primarily about my son. I've been writing this column for over a year and have rarely done this.
My niece's boyfriend really liked it and said I should write a book. I've written two: a published nonfiction book called "Comics," about stand-up comedy at the Edinburgh Festival in the 1980s, and the as ever unpublished novel. He wanted my autobiography. Well, that's one more reader than I was expecting!
But here's the upside: I spend most of my day sitting in front of a laptop. I could put this to creative use. Writing I can still physically do as well as anybody else; the only problem I face is talent.
I'm not about to plow into a new book, but publishing has significantly changed because of the internet. The gatekeepers of publishing houses no longer rule. "The Martian"' was self-published on the net — which is good news. So was "Fifty Shades of Grey" — the bad news.
So, I started researching this now-established but completely-new-to-me infrastructure. There are myriad podcasts about it, of which I liked "Mark Dawson's Self Publishing Formula" the best. From what I can glean, one should employ a copy editor and a cover designer.
In the '80s when I was a journo, I knew loads. But because of this internet thing and MS News Today, I again have access to a bunch of talented people.
I just need to get off my arse and do something about it! And as I can't easily get off my arse I just might …
***
Note: Multiple Sclerosis News Today is strictly a news and information website about the disease. It does not provide medical advice, diagnosis, or treatment. This content is not intended to be a substitute for professional medical advice, diagnosis, or treatment. Always seek the advice of your physician or other qualified health provider with any questions you may have regarding a medical condition. Never disregard professional medical advice or delay in seeking it because of something you have read on this website. The opinions expressed in this column are not those of Multiple Sclerosis News Today or its parent company, BioNews Services, and are intended to spark discussion about issues pertaining to multiple sclerosis.