Taking My MS for a Sea Ride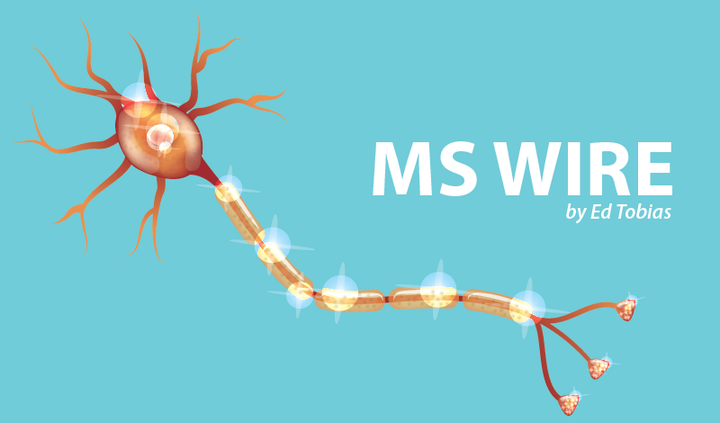 I've been away for about a week, the first break of that length that I've had from writing about MS in about two years. Much of that time was spent on a trip from Long Island, New York, to Newport, Rhode Island, aboard the Mariner.
Mariner is a 60-foot powerboat. My wife and I were guests on board for the trip, which took us out Long Island Sound to the east, past Block Island, and into the docks at Newport. There, we spent three nights sleeping on board before returning.
I was a little nervous about the sea trip, because though I'd been on boats before and we've taken many cruises, it's been many years since I'd been in open water on a pleasure boat. I'd never spent the night on one. How would I do, at this stage of my MS mobility, getting on and off the boat, rolling with the 4-foot waves that we expected on the five-and-a-half-hour trip out, and sleeping in a cabin with a low ceiling that required walking hunched over to get to my bunk?
It turns out that I did very well, despite the fact that I use two canes, wear a Bioness L300 functional electronic stimulator on my left leg to counter my foot drop, and ride an electric scooter if I have to walk more than about 200 steps.
The scooter came aboard with me. It's a TravelScoot, which weighs only 35 pounds and can be folded, if necessary. It fit right behind the captain's chairs on the bridge, and despite the rocking of the boat, stayed right in place once its brakes were set. Our captain could easily lift it onto the deck when we wanted to go ashore and then back onto the boat. Other similar lightweight scooters would probably do just as well.
Getting around on the boat was easy, even when the seas were a little choppy and the deck was slanted. I usually used only one cane because the boat was full of railings that I could grab. If you're used to getting around a house or an apartment by bouncing from wall to wall, a boat makes doing that easy because of its narrow passages. I also think that walking and standing while the boat was rocking may have improved my balance a little bit, at least temporarily.
Sleeping was a dream. The slow rolling of the boat, tied to the dock, brought sleep quickly and, for whatever reason, without my usual leg jerking or cramps. An added benefit of the close quarters of a boat was that the "head" was only a few steps away from the bed, for those middle-of-the-night bladder calls.
The five-hour return trip to Long Island came too soon. The skies were sunny, and the sea was smooth as glass. My doubts about whether I could handle this type of a trip have been erased. I can't wait to do it again. Maybe I'll even try sailing!
You're invited to follow my personal blog at www.themswire.com.
***
Note: Multiple Sclerosis News Today is strictly a news and information website about the disease. It does not provide medical advice, diagnosis, or treatment. This content is not intended to be a substitute for professional medical advice, diagnosis, or treatment. Always seek the advice of your physician or other qualified health provider with any questions you may have regarding a medical condition. Never disregard professional medical advice or delay in seeking it because of something you have read on this website. The opinions expressed in this column are not those of Multiple Sclerosis News Today or its parent company, BioNews Services, and are intended to spark discussion about issues pertaining to multiple sclerosis.