What Happened in Vegas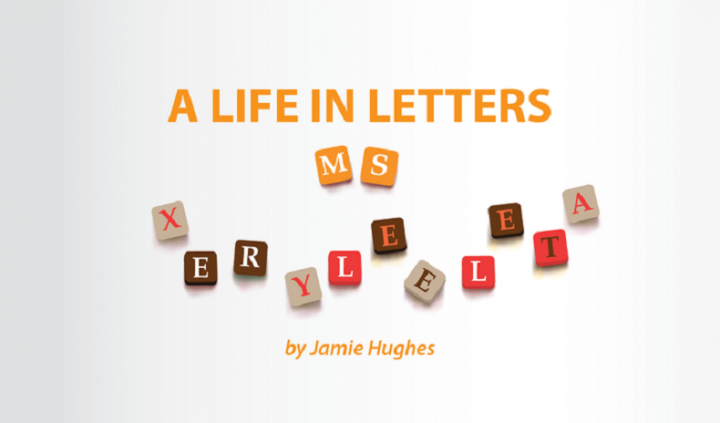 This past weekend was a busy one. My husband and I flew to Las Vegas on Saturday morning, saw a concert there Saturday night, and then flew home Sunday morning. Yep. We spent 24 hours in ol' Sin City, U.S.A. and eight hours on a plane to get there and back. It's not something I would recommend doing often — especially if you have multiple sclerosis and fatigue is an issue — but it was certainly interesting. I spent all that time doing two of my favorite things: reading and people watching.
The book of choice was "Bastard Out of Carolina," by Dorothy Allison, but the options for people watching were endless. At the Atlanta airport, there were several interesting passengers on the flight to Vegas. I saw three Asian couples all eating breakfast out of bento boxes and drinking thermoses of hot tea. (In the story I made up in my head, they were an elite squad of mahjong players on the way to a tournament.) There was the incredibly large man who showed up in an American flag T-shirt and a pair of overalls cut off at the knee. Oh, and I could never forget the tough-looking quartet of young men, each of whom had a neck pillow. To me, they looked equally ready for a fight or a nap.
In Vegas, there were even more folks to watch. A table full of bros eating brunch and bragging about the previous night's exploits. Young girls dressed for an evening of clubbing in precariously high heels and dresses roughly the size of a pillowcase. Gamblers sitting slack-mouthed all day in front of slot machines. People winning big at roulette only to lose it all at the craps table hours later. Every one of these people had a story, a reason for doing what they were doing. What they were engaged in held no appeal for me at all, but I saw and understood them. I wondered about them. And, in a strange way, I cared about them, too. Whether they knew it or not, for one moment of the day, they were not alone in the universe.
I wondered what I must have looked like to them — a woman dressed in a Tom Petty concert shirt, jeans, and flip-flops. I didn't fit in with the scene at all. Did they make up stories about me? Were they curious about what brought me to this glitter-and-neon-drenched human watering hole in the desert? Looking at me, they had no way of knowing my full story, the one in which MS plays a major role, and that made me wonder what each person I studied was carrying around with them.
In the afterword to her book, Allison writes, "Stories open the door to the darkened room. Language can carry us past the horror to the sense of purpose in life that refuses to surrender to that darkness." I couldn't agree more. Stories have the power to penetrate the hardest heart and the deepest darkness. They compel us to care about one another, see one another as human beings with pasts, presents, and futures rather than mannequins simply taking up space in each other's narratives. Being around thousands of strangers reminded me of this fact, which is easy to forget in the everyday grind when our heads are down, and we're pulling the plow. There are roughly 7.6 billion people on Earth at this moment, and each of them — regardless of age, gender, race, or socioeconomic status — has worth. You, me, and everyone in-between. May we never lose sight of that precious fact.
***
Note: Multiple Sclerosis News Today is strictly a news and information website about the disease. It does not provide medical advice, diagnosis, or treatment. This content is not intended to be a substitute for professional medical advice, diagnosis, or treatment. Always seek the advice of your physician or other qualified health provider with any questions you may have regarding a medical condition. Never disregard professional medical advice or delay in seeking it because of something you have read on this website. The opinions expressed in this column are not those of Multiple Sclerosis News Today or its parent company, BioNews Services, and are intended to spark discussion about issues pertaining to multiple sclerosis.