Pill Stopper: Why I'm Off My Meds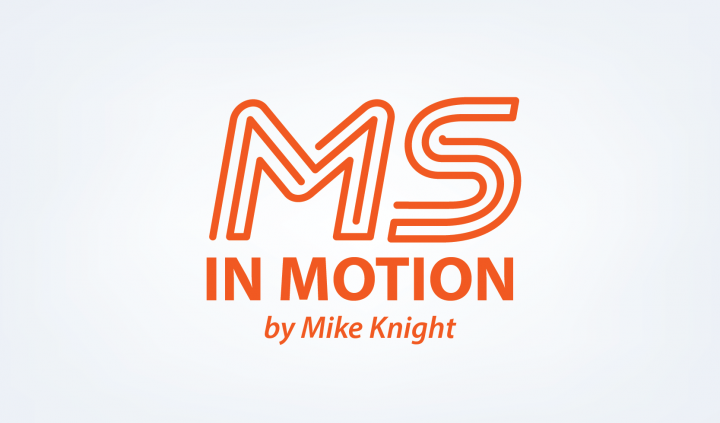 I'm not taking all the medication I've been prescribed.
Chances are, you're not either.
Medication nonadherence, or not taking medicine as prescribed, is a thing — a big thing. According to a column in The New York Times, Americans spent a record $425 billion on prescription medications in 2016, and we're projected to spend approximately $610 billion annually by 2020. After we've spent all that money, approximately half of us choose not to abide by doctors' prescription orders.
Citing a 2012 systematic review from the Annals of Internal Medicine, another New York Times article reported that 20 to 30 percent of all prescriptions go unfilled, and about half of the medications for chronic illnesses such as MS aren't taken as prescribed. The lack of adherence comes at a considerable cost, causing an estimated 125,000 deaths in the United States annually and costing the American healthcare system somewhere between $100 billion and $289 billion each year.    
So bad is the problem that in November 2017, the Food and Drug Administration approved Abilify MyCite, a pill containing a sensor that tracks if patients ingest it.
There are many reasons we don't abide by our doctors' orders. Some of us choose not to fill prescriptions because we can't afford them. Some forget to take their medicine, while others just don't want to take medicine out of stubbornness or a mistaken sense of pride. Some don't want to rely on long-term medication. Sometimes our medication regimen is too complex.
Me? A little of many of the above.
For instance, I take a daily medication for underactive thyroid. (I was diagnosed with Graves' disease in 2002. Before that diagnosis, my doctor worried that I might have multiple sclerosis. Ha!) But it's supposed to be taken in the morning and on an empty stomach. And I'm supposed to take one tablet six days a week and two tablets one day a week. I also take calcium and magnesium every day to help combat high blood pressure, muscle cramps, and pain, and improve neurotransmission. Only recently did I read that calcium and my daily thyroid medication should not be taken within four hours of each other.
So that complicates taking the prescribed medication and an important vitamin. I have also been prescribed amantadine for fatigue; it is to be taken twice daily, and as early in the day as possible so it won't disturb my sleep. I've been prescribed baclofen, a muscle relaxant used to combat spasms, stiffness, and pain. I may take up to 40 mg daily at my discretion, but find that baclofen can make me drowsy AND wobbly (or perhaps even more drowsy and wobbly). Taking amantadine and baclofen too close together is sort of a no-win proposition.
So, I take amantadine first thing in the morning, along with a handful of vitamins, high blood pressure medication, Ampyra (dalfampridine) for walking, and Lyrica (pregabalin) for nerve pain, and then I take another amantadine at noon. With my calcium. If I wait to start taking baclofen until later in the day, walking is a real challenge because my legs are super rubbery. But over the years, I've developed a fairly screaming case of what's sometimes called gluteal amnesia, also known as "dead butt syndrome," which comes from too much sitting. It creates a real dilemma. Sitting is often pretty painful, yet standing and walking are challenging and dangerous, especially since I've got foot drop.
I'd crack a joke about all of this, but I don't wouldn't want to be an ass.
The net effect, of course, is that one way or the other, I don't take all of my amantadine or baclofen.
Sometime within the last two years, I was diagnosed with mild-to-moderate depression and within the last year, received a prescription for Prozac (fluoxetine). But at the time that I received this prescription, my neurologist told me it was to help me combat fatigue, not as a treatment for depression (he never mentioned the word Prozac). Psychotropic medications make me anxious, and not long ago, I read a New York Times article about the challenges of quitting antidepressants. I've yet to take the first pill.
None of this is a complaint. I consider myself very fortunate. I have pretty good insurance courtesy of my wife's employer, which makes all of this medication reasonably affordable. I'm guessing plenty of people have to take more medication than I do and may have even greater challenges than I do taking all their meds. It's just that resolving conflicts — potential or real — can be tricky.
I would love to write more about the topic, but I can't. I think it may be time for me to take my medicine. Or is it?
***
Note: Multiple Sclerosis News Today is strictly a news and information website about the disease. It does not provide medical advice, diagnosis, or treatment. This content is not intended to be a substitute for professional medical advice, diagnosis, or treatment. Always seek the advice of your physician or other qualified health provider with any questions you may have regarding a medical condition. Never disregard professional medical advice or delay in seeking it because of something you have read on this website. The opinions expressed in this column are not those of Multiple Sclerosis News Today or its parent company, BioNews Services, and are intended to spark discussion about issues pertaining to multiple sclerosis.