Thinking About Selma Blair and Her MS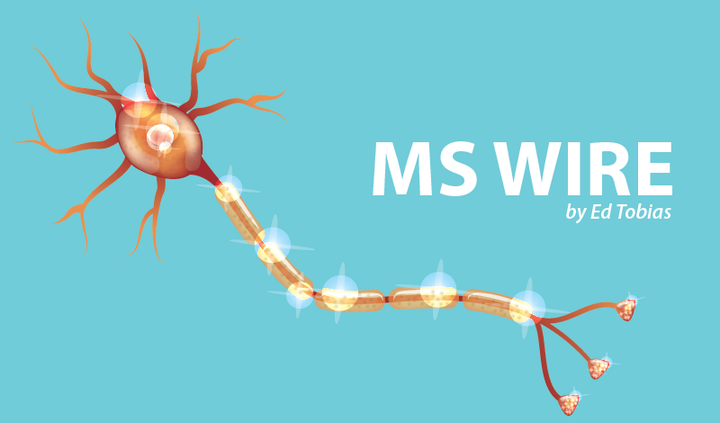 By now you may have heard that actress Selma Blair has revealed that she has multiple sclerosis (MS). That took a lot of guts. Those of us who share her diagnosis might learn a few things from what she's shared and how she's shared it.
Blair may be best known for her roles in the movies "Cruel Intentions," "Hellboy," and "Legally Blonde." (I haven't seen the first two, but I'm 70 years old and they're not quite in my wheelhouse. "Legally Blonde," on the other hand … I have to admit I did watch that.)
Blair made her announcement in an Instagram post. That was a good choice because that platform allowed her to directly reach an audience that's in the prime age window for an MS diagnosis. The story was then picked up by traditional media outlets — USA Today, Vanity Fair, The Daily Mail, and TV networks. They passed her words along to those who aren't social media savvy.
Blair tells it like it is
Blair was brutally honest. In the Instagram post, she tells us that she sometimes falls, drops things, has memory fog, and always wants to sleep. She writes that her "left side is asking for directions from a broken GPS," a great MS analogy.
She even reveals that her costume designer has to help her during an exacerbation: "… [S]he carefully gets my legs in my pants, pulls my tops over my head, buttons my coats and offers her shoulder to steady myself." That's a lot more sharing than many of us with MS would be willing to do, even those of us who've been falling, dropping, and weaving for many years.
And how about this little bit of MS humor: "… [I]f you see me, dropping crap all over the street, feel free to help me pick it up. It takes a whole day for me alone." Been there, done that.
The actress also shares her concerns about a few things, like the potential to lose her ability to play with her son, walk down the street, and ride her horse. But she doesn't dwell on that, and she's much more positive than negative, with quotes like, "I have MS and I am ok," "I don't know what I will do precisely but I will do my best," and "I am in the thick of it but I hope to give some hope to others."
I think she's succeeded.
You're invited to follow my personal blog at www.themswire.com.
***
Note: Multiple Sclerosis News Today is strictly a news and information website about the disease. It does not provide medical advice, diagnosis, or treatment. This content is not intended to be a substitute for professional medical advice, diagnosis, or treatment. Always seek the advice of your physician or other qualified health provider with any questions you may have regarding a medical condition. Never disregard professional medical advice or delay in seeking it because of something you have read on this website. The opinions expressed in this column are not those of Multiple Sclerosis News Today or its parent company, BioNews Services, and are intended to spark discussion about issues pertaining to multiple sclerosis.