The Right Hand of Lightness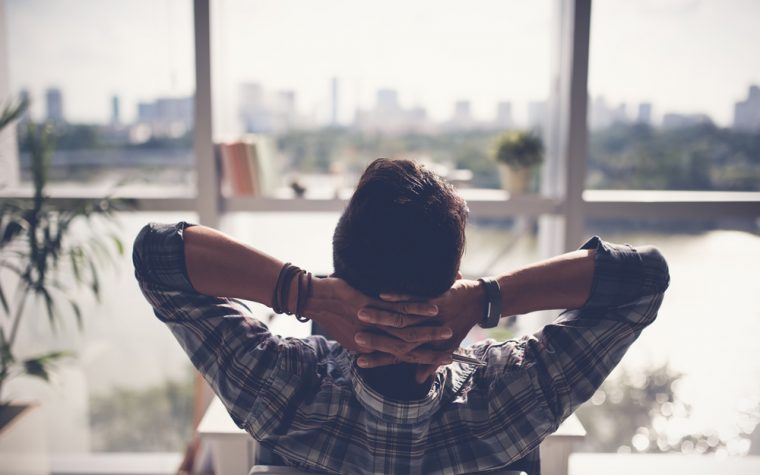 There's a joy in going on a long journey in which I get the luxury of sleeping through the whole thing. It's practically magical. Or scientifically, like teleportation. I was there and now I'm here without any effort!
I'll never be able to afford a first-class bed on a long-haul flight to somewhere like Australia, but I did once experience this joy on one of my many pilgrimages from London to the Edinburgh Fringe Festival. In the 1980s, I went to so many festivals that I even got to write a book about the thang ("Comics: a Decade of Comedy at the Assembly Rooms," 1990)!
I took the sleeper train from London's Euston station to Edinburgh Waverley station. It trundles slowly and gently rocks you through the night. Blissful.
I have no idea if this service still exists, but to do it, you had to travel first class, and for that, the guard wakes you just before you arrive at 6 a.m. with a steaming cup of British Rail tea.
It doesn't happen often, but sometimes this country can do something that is just about perfect.
I don't want to rub it in (oh, yes I do!), but the whole thing was then polished off by staying at a posh hotel that one can enter by lift from the station itself. Rather a change from my first trip when I slept on a friend of a friend's house floor, which was admittedly rather spectacularly sighted at the foot of the famed Forth Railway Bridge. The downside was it was a 9-mile drive in each day to get to Edinburgh and the festival!
This reverie is apt because this is exactly how I felt on Monday afternoon.
I woke up to a finished six-hour infusion. Nurses removed the cannula from my arm while two ambulance people from hospital transport stood invitingly to take to take me home, replete with a soft-looking sheet-covered gurney. Sometimes I've waited four or five hours for them to turn up! I'd only managed to wake up long enough to devour a lunch of fish and chips with the absolutely appropriate mushy pea side.
Lou Reed wrote a song about a "Perfect Day"; never did I think it could be applicable to a hospital experience. In this case, though, it absolutely could.
Two years ago, I started on my long, dark journey of taking Lemtrada (alemtuzumab). My multiple sclerosis was inexorably wilting me, and this was a chance to fight it. After my very first infusion, my right-hand connection to my brain was damaged and my right arm suddenly ached. These symptoms only got worse with each infusion. Immediately, walking got even more impaired. Wheelchair tennis became a distant dream.
I could go on, but I've done enough of that in previous columns. Now is a time for rejoicing.
Even if it only lasts a few days, post-Ocrevus infusion has felt like having a holiday from part of my MS. My hand, though not completely repaired, has improved substantially. I opened a packet of crisps a few hours later; without resorting to using a penknife and shock-horror-bloodbath, I found myself eating them casually with my right hand.
It's gone now, but for a few hours, I could even slightly lift my right thigh. The only time this now happens is after exertion, when clonus literally kicks in — something the uninitiated find disconcerting.
I'm among the first to have infusions of Ocrevus (ocrelizumab) at my hospital since the therapy finally received the go-ahead in the United Kingdom. It's something I've fought for and has been somewhat of a struggle.
It's also the only time in my decade-long struggle with sclerosis that a drug has improved things.
Even if it turns out to be fleeting, it's worth it.
***
Note: Multiple Sclerosis News Today is strictly a news and information website about the disease. It does not provide medical advice, diagnosis, or treatment. This content is not intended to be a substitute for professional medical advice, diagnosis, or treatment. Always seek the advice of your physician or other qualified health provider with any questions you may have regarding a medical condition. Never disregard professional medical advice or delay in seeking it because of something you have read on this website. The opinions expressed in this column are not those of Multiple Sclerosis News Today or its parent company, BioNews Services, and are intended to spark discussion about issues pertaining to multiple sclerosis.