Need to Know: Why Do I Have Facial Pain?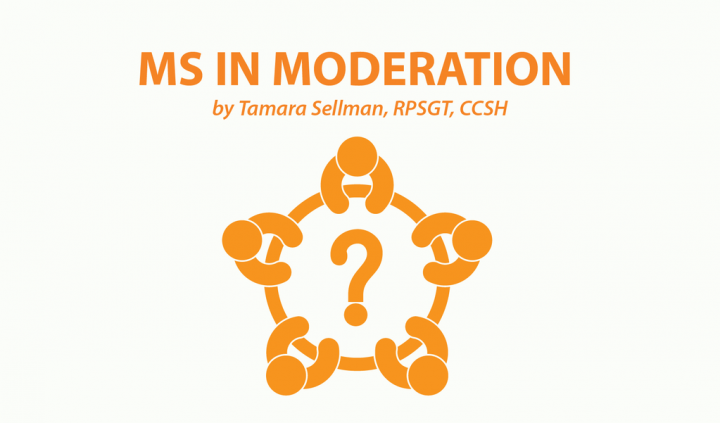 Editor's note: "Need to Know" is a series inspired by common forum questions and comments from readers. Have a comment or question about MS? Visit our forum.
This week's question is inspired by the forum topic "What is Trigeminal Neuralgia?" from May 2, 2018.
What causes facial pain in MS?
Trigeminal neuralgia (TN) is a facial paroxysmal (spasming) pain caused by demyelination of the trigeminal nerves.
There are two trigeminal nerves, one along each side of the face. Each nerve has three branches: the upper branch reaches to the scalp and forehead; the middle to the nose, cheek, and upper jaw; and the lower to the lower jaw and mouth. Patients often describe TN pain as experienced on one or both sides of the face.
Hot or cold food or drinks can trigger pain, as can teeth brushing, eating, or talking. Many compare the sensation to an electric shock, an aching, or burning can last from a few seconds or minutes or be present continuously.
This painful condition can severely disrupt your life, affecting work abilities or leisure activity participation. Unsurprisingly, it can lead to negative mood and so-called "suicide pain."
It's difficult to treat and over-the-counter pain-relieving medications are rarely effective at easing the pain of TN.
Treating TN
TN symptoms may mimic other facial pain problems related to the teeth, ears, or eyes. Your doctor will want to rule out these causes before exploring TN treatment options.
Self-help for TN
Those with milder cases of TN may find the problem resolves when they avoid triggers. Adjusting eating habits, choosing soft foods, using a straw, and ensuring food and drinks are at room temperature before consumption can help.
Studies have found acupuncture to be beneficial in treating TN pain. Consulting a cognitive behavioral therapist to manage the pain may be worthwhile.
Medications for TN
Doctors typically treat pain triggered by TN with prescription medications such as:
However, TN medications can have adverse side effects.
Surgery for TN
In chronic and severe TN, surgical procedures are used to disrupt the pain signaling of trigeminal nerves. The MS Trust website (U.K.) describes surgical procedures that might relieve TN:
Percutaneous procedures, which are surgically invasive, requiring heavy sedation or general anesthetic:

glycerol injections
gamma knife or radio frequency lesioning
balloon compression (PBC)
botulinum toxin (Botox) injections

Stereotactic radiosurgery: a noninvasive procedure which aims a radioactive beam toward the trigeminal nerve to block it from sending pain signals.
Microvascular decompression: major brain surgery where the skull is opened up to move blood vessels pinching the trigeminal nerve.
Recent research findings: TN and MS
Percutaneous balloon compression study
This February, researchers examined the effectiveness of percutaneous balloon compression (PBC) in a surgical series of 82 patients, of which 16 were people with MS. The researchers used MRI to identify the lesions responsible while studying the effect PBC therapy had on pain relief and long-term "pain survival."
Fifteen of the 16 subjects with MS reported relief with PBC. The clinicians found that 12 of the MS patients in the study had an "excellent" outcome, while four had "good" outcomes.
TN diagnostic and treatment survey
A research paper published in The Journal of Headache and Pain reviewed current evidence and options for TN secondary to MS. The authors concluded that current medications had tolerability issues. However, a new treatment in development shows promise.
The authors of the review also identified a need for further studies to assess the use of the microvascular decompression technique for treating TN, particularly in relation to trigeminal anatomical abnormalities. Meanwhile, their survey of percutaneous procedures and stereotactic radiosurgery showed mixed results for effective pain relief within the context of complications and pain recurrence.
In another study, researchers found that lesions on the pontine trigeminal root entry zone may be the source for neurovascular compression that causes severe facial paroxysmal pain.
Do you experience facial pain? What has helped you to deal with your trigeminal neuralgia? Reply in the comments below or at the original "What is Trigeminal Neuralgia?" forum entry.
***
Note: Multiple Sclerosis News Today is strictly a news and information website about the disease. It does not provide medical advice, diagnosis, or treatment. This content is not intended to be a substitute for professional medical advice, diagnosis, or treatment. Always seek the advice of your physician or other qualified health provider with any questions you may have regarding a medical condition. Never disregard professional medical advice or delay in seeking it because of something you have read on this website. The opinions expressed in this column are not those of Multiple Sclerosis News Today or its parent company, BioNews Services, and are intended to spark discussion about issues pertaining to multiple sclerosis.