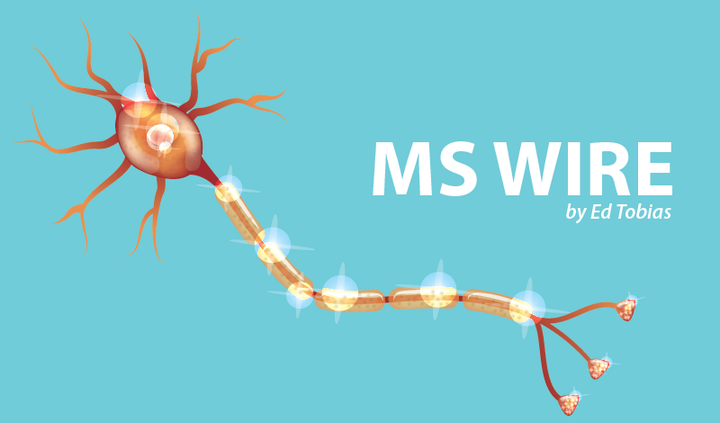 There are two types of people with MS: Those who have bladder problems and those who will have them. That may be an oversimplification but I'd be willing to bet that you, like me, have had that gotta-gotta-go problem too many times to count. Sometimes you make it to the loo, sometimes you don't. And if you do make it in time, the urgency might then become a now-I-can't-go problem.
So I want to share some excellent information about bladder control that comes from Prof. Gavin Giovannoni at Bartholomew's Hospital in London. The full blog post is pretty long, so here are the basics.
Two muscles are the key
The bladder has two muscles that need to be coordinated for it to function normally. The detrusor muscle relaxes or contracts to allow the bladder to fill and expel urine. The sphincter muscle works like a valve to control the flow of urine out of the bladder. But we all know that MS messes with the signals from the brain that control muscles like these and so …
Bladder frequency and urgency
Frequency, according to Dr. G, is the most common urinary problem associated with MS. It happens because the detrusor muscle can't relax. It goes into frequent spasms and acts like the bladder is full even when it isn't. So, you feel like you have to urinate, day and night, even though there may not be much urine in the bladder. Going hand-in-hand with frequency is urgency … the feeling that you need to go right away.
Hesitancy
Hesitancy is caused by a sphincter that's not coordinating with the detrusor. You want the valve to open but your MS is keeping it from getting the message. You want to go but you can't. Or the sphincter closes, midstream. Or it decides to finally open just as you decide to give up and leave the loo. You can also blame dribbling on the sphincter.
Treating bladder problems
For hesitancy, Dr. Giovannoni lists several treatments, including alpha-blocking medications such as tamsulosin and a nonmedicinal treatment like a bladder stimulator. It's placed over the pubic area to relax the sphincter. Pressing on the lower abdomen can also help. (I've used this technique). He even mentions running water in the bathroom sink to help relax, though he admits this can be a bit of a problem in a public restroom.
Oxybutynin is one of the medications used to treat frequency/urgency. But, says the professor, this class of medication often causes dry mouth, can make you constipated and can exacerbate cognitive problems. It can also result in your bladder relaxing too much, resulting in urinary retention. Dr. Giovannoni prefers a new medication called mirabegron.
I've read a lot of chatter on social media about Botox. Injections of Botox into the bladder paralyzes its muscles, reducing or eliminating urgency and frequency. Urine is removed using self-catheterization. Many people with severe bladder problems are strong proponents of this treatment.
We are sorry that this post was not useful for you!
Let us improve this post!
Tell us how we can improve this post?