Veterans Affairs and National MS Society Team Up to Better Care for Vets with This Disease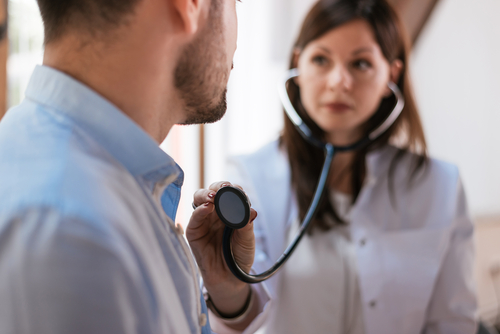 Complementing its nationwide network of multiple sclerosis (MS) research and clinical services centers, the U.S. Department of Veterans Affairs (VA) has teamed up with the National Multiple Sclerosis Society (NMSS) to improve care for the veterans it serves and their families.
The VA and the NMSS partnership was formalized on March 6, and will focus on policy, educational, and research efforts.
According to VA, some 20,000 veterans have MS, and are cared for annually in the Veterans Health Administration — an integrated health care system serving about 9 million enrolled people each year at centers across the country.
"MS can be an overwhelming challenge for those who are fighting the disease and their loved ones who care for them," Robert Wilkie, VA secretary, said in a news release. "VA recognizes and values the strength of collaborations with our external partners, which can help increase access to care and lead to a more fulfilled quality of life."
According to Wilkie, the VA is working with veterans and their caregivers, the medical community, MS support groups, and veterans organizations to bolster the initiative.
Established in 2003 by the Veterans Health Administration, the VA's MS Centers of Excellence (MSCoE) seeks to improve MS diagnosis and treatment through a host of regional support programs. The MSCoE is focused on clinical care, research and development, education and training, and state-of-the-art informatics and telemedicine to improve healthcare delivery.
One of the VA's main goals is to improve the quality and consistency of healthcare services delivered to veterans with MS. For caregivers, the MSCoE offers an array of support resources, including VA Caregiver Support. Among other services, the program offers peer support mentoring and tips and tools.
NMSS also has an array of resources and support programs for MS patients and their families, a number of which can be found on this group webpage. The society has also invested $1.06 billion in research funding to date.
"Veterans living with multiple sclerosis need our support," Cyndi Zagieboylo, president and chief executive officer of NMSS, said. "This agreement is a very clear commitment from the federal government and the society that we are here for them — and will be here for them."
According to a latest report from NMSS, it is estimated that almost one million U.S. residents have MS.