Need to Know: What Are Patient Assistance Programs?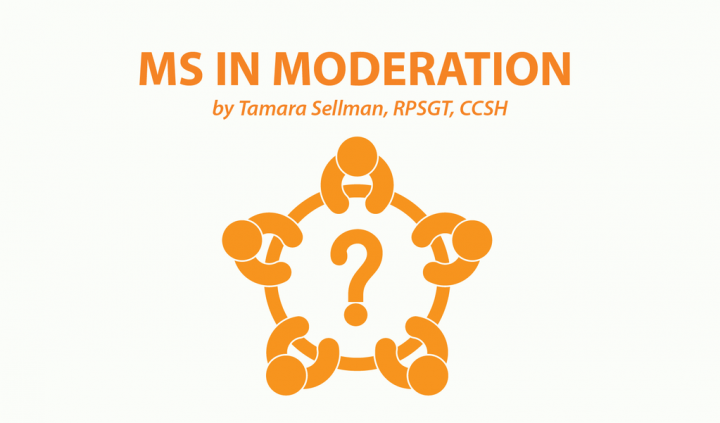 Editor's note: "Need to Know" is a series inspired by common forum questions and comments from readers. Have a comment or question about MS? Visit our forum.
This week's question is inspired by the forum topic "Could US Gov't Probe Threaten Pharma Patient Assistance Programs?" from Oct. 12, 2018.
What are pharma patient assistance programs?
Pharma patient assistance programs (PAPs) generally refer to formalized arrangements patients make with specialty medication manufacturers — usually with the help of their treating physicians — to offset therapy costs.
Why seek a pharma PAP?
A recent retrospective, population-based study published in the journal Multiple Sclerosis and Related Disorders examined rising cost trends for disease-modifying therapies (DMTs). Researchers determined that annual medical costs for people with multiple sclerosis (MS) saw exponential increases between 2011 and 2015 "almost entirely due to the cost of DMTs."
Research published by the National Multiple Sclerosis Society (NMSS) reveals that annual costs for DMTs in 2019 are close to six figures. Examples include Betaseron (interferon beta 1b) at $98,759, Rebif (interferon beta-1a) at $98,899, and Gilenya (fingolimod) at $99,896. The median yearly price of brand-name DMTs is $88,853.
Question: How do ordinary people afford this, given that the median U.S. household income in 2017 (the latest year statistics are available) was just over $60,000?
Answer: Pharma PAPs.
Who benefits from a pharma PAP?
Any person with MS who has a doctor's prescription for a DMT can apply for a pharma PAP. Each manufacturer has its own tailored program to reduce copays, with some private charities also offering funding assistance.
However, the application of each program depends upon your personal prescription coverage.
Private insurance
Pharmaceutical companies offer PAPs to those with MS who have private insurance. Assistance might depend on your level of household income, require that you pay a minor copay, or it might cover the entire medication cost.
Variations among PAP policies and coverage are too broad to cover in depth here. Your best move is to contact your insurance company, neurologist's billing office, or pharma PAP to determine your options.
Medicare or Medicaid?
If you receive federal assistance, some charities could lighten the load of your DMT bill. To see how you might qualify, check out the Medicare Rights Center charity listings here (updated for 2019).
Be prepared to run into obstacles. The coverage you will get under Medicare is specific to the plan in which you're enrolled.
Part D plans seem to be especially onerous for those needing MS therapy coverage. According to a recent article for Kaiser Health News, Medicare beneficiaries dealing with skyrocketing DMT prices may be forced to seek catastrophic coverage to offset unaffordable out-of-pocket costs.
In addition, charities routinely run out of funding. For instance, the Patient Advocate Foundation's Co-Pay Relief program, a charity for patients with Medicare, Medicaid, or military benefits, recently posted on its website that "effective 03/04/2019, we are unable to process applications that are pending or accept new or renewal applications at this time."
When open, the maximum amount payable under the program is $7,000.
Links to pharma PAPs
The manufacturers of the following DMTs for MS offer pharma PAPs. Many thanks to the NMSS for compiling this list. The society recommends that anyone using these programs check the website of the specific DMT manufacturer annually for updates and changes.
The future of pharma PAPs
In an October 2018 column, Multiple Sclerosis News Today columnist Ed Tobias, referring to a report in The Wall Street Journal, stated that, "U.S. government prosecutors are looking into whether some pharmaceutical companies' patient assistance programs are on the wrong side of the law."
Pharma PAPs may be the only way some patients can afford their medications. However, these services funded by pharmaceutical company donors could be illegal, as promotional efforts to encourage patients to use their products have been found to violate federal anti-kickback laws. Pharmaceutical companies are also prohibited from paying patients' Medicare medication copays.
Another emerging concern is copay accumulator programs, where private insurers refuse to apply funds provided by pharma PAPs toward an individual's annual deductible.
A statement by Bari Talente, NMSS executive vice president of advocacy, said that "medications can only save lives if people can access them — copay accumulator programs can severely limit that access and add to people's financial burden."
Are you newly diagnosed and concerned about the high price of DMTs? Have you had to change insurance companies and struggled to maintain your PAP?
Post in the comments below or at the original "Could US Gov't Probe Threaten Pharma Patient Assistance Programs?" forum entry.
***
Note: Multiple Sclerosis News Today is strictly a news and information website about the disease. It does not provide medical advice, diagnosis, or treatment. This content is not intended to be a substitute for professional medical advice, diagnosis, or treatment. Always seek the advice of your physician or other qualified health provider with any questions you may have regarding a medical condition. Never disregard professional medical advice or delay in seeking it because of something you have read on this website. The opinions expressed in this column are not those of Multiple Sclerosis News Today or its parent company, BioNews Services, and are intended to spark discussion about issues pertaining to multiple sclerosis.