Why I Take My MS to the Gym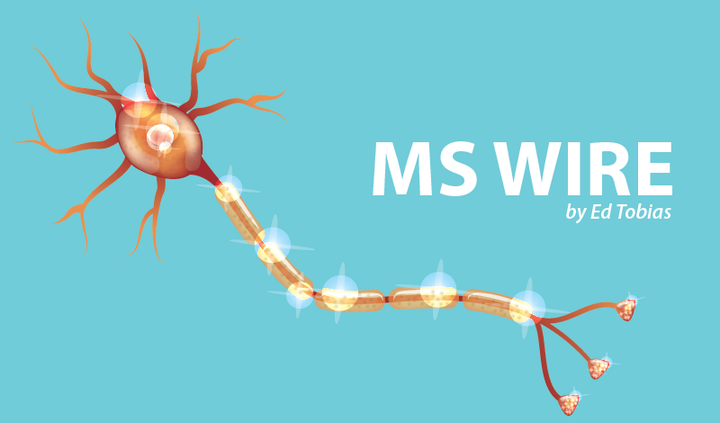 I rode a recumbent bike for 15 minutes today. That's a record for me, and it felt great. The bike ride was part of an overall exercise routine that I've set up for myself at the gym.
It mirrors what I was doing about 15 years ago, when I was still working full-time. That routine was set up with the help of a personal trainer, and it includes upper-body work using a universal machine and some dumbbells.
But after exercising twice a week for about a year, I lost easy access to exercise equipment and gave it up. Swimming some laps in July and August was pretty much all that I'd been doing up until last January. Then, the combination of snowbirding in Florida and a well-equipped exercise facility got me going again.
Not only do I feel better physically, I have less fatigue, I feel sharper overall, and my mood is better (as my wife can confirm). Doctors say this isn't surprising, and dozens of studies listed on the ActiveMSers website support this assessment. (ActiveMSers, incidentally, is an excellent resource for information about staying in motion).
There's an exercise for almost everyone with MS.
Some people with MS have much greater ability than me and can do a lot more. I've written about marathoner Cheryl Hile before. Wearing a brace on her right leg, Cheryl has run marathons on every continent.
There's also April Hester. With her husband, April hikes hundreds of miles over rugged mountain trails.
Others have a harder time getting around. Jamie, who writes the Multiple Experiences blog, has much more difficulty walking than I do. She has worked with a personal trainer who came to her home, but Jamie's real thing is swimming.
The Multiple Sclerosis Trust, in the U.K., has a really useful webpage loaded with information about exercises that are designed for MS. Many of them can be done sitting. YouTube also has a ton of exercise videos.
Some of my MS exercise hints:
Stay cool. Whether you crank up the air conditioning or wear a cooling scarf or vest, do what you need to do to keep your body temperature from increasing too much. Warming up can really slow you down.
Stay hydrated. For me, water equals energy; it helps me feel sharp. Too many people with MS stay away from water due to bladder issues, but exercise can dehydrate you quickly. In a gym or an exercise room, a restroom is always nearby.
Stretch before you exercise. Stretch after you exercise.
Listening to music or an interesting podcast can reduce boredom and help the time pass. I like to use a full, wireless headset synced to my iPhone. The full headset avoids the problem of those little iPhone-type plugs falling out of my ears, and there is no cord to get in the way. It also blocks out distracting background noise and really allows me to enjoy what I'm hearing, which makes the exercise more enjoyable.
Of course, you should check with your doctor before starting any kind of exercise. After you get the OK, all you probably need to get going is a little motivation. I hope this column has provided some of that.
Please share any exercise hints you have or let us all know if you've started your own exercise routine.
You're invited to follow my personal blog at www.themswire.com.
***
Note: Multiple Sclerosis News Today is strictly a news and information website about the disease. It does not provide medical advice, diagnosis, or treatment. This content is not intended to be a substitute for professional medical advice, diagnosis, or treatment. Always seek the advice of your physician or other qualified health provider with any questions you may have regarding a medical condition. Never disregard professional medical advice or delay in seeking it because of something you have read on this website. The opinions expressed in this column are not those of Multiple Sclerosis News Today or its parent company, BioNews Services, and are intended to spark discussion about issues pertaining to multiple sclerosis.